Greetings!
Volunteers Are Here to Serve You
The volunteers of the Chatsworth Neighborhood Council are here to help you every day with any issue related to city government as well as trying to make our wonderful community even better. But just like most of you, sometimes we need a break. Most of us have families, jobs and other interests and obligations in addition to the Neighborhood Council.
The board will be taking a break in July. Some committees also may not meet. Please check our website,
chatsworthcouncil.
org
, for the latest information about all CNC meetings. We are still available to answer questions and try to help you, even if a particular committee is not meeting.
We always encourage participation from stakeholders. Each meeting has time set aside for public comment. If you have a topic you would like us to consider, you can simply show up and speak or you can ask to have an item on the agenda. Because we are required by state law to post our agendas at least 72 hours in advance, we have fairly strict deadlines for submitting agenda items. Generally, an agenda request must be made at least a week before the scheduled meeting.
State law prohibits us from voting on a motion that is not on the agenda. That means that we can't decide at a meeting to take an action unless the topic was included on the agenda. That state law is meant to "protect" our stakeholders by requiring that all actions be conducted in public, with prior notification that we would discuss a matter. It means we can't be impulsive. But it can be frustrating because we can't act quickly.
Our website lists all committees in the left-hand column. Click a committee for information. On the very top of the committee page you can contact the chair, who will give you details about getting an item on the agenda.
For the board meetings, you can send a message to me at
president@chatsworthcouncil
.org
.
All committee actions must be affirmed by the full board, so if you are proposing an agenda item, you need to allow plenty of time to get through both meetings.
I want to emphasize that stakeholders are always welcome at our meetings. Besides the public comment period, you are encouraged to participate in all discussions. We are here to represent you, but we need to know what your opinions are.
Enjoy your summer. The next board meeting will be on Wednesday, Aug. 5.
Judith Daniels
President
Chatsworth Neighborhood Council
We Get E-Mails
We love to hear from our stakeholders. If you have a comment, news release or story idea, send it to
info@chatsworthcouncil.org
.
E-mails can be edited for content and length.
::

Editor,
Although [the] Governor's revision of the budget has been released, the proposed cuts to the state park system must first be voted on by the Legislature. Oftentimes, proposed cuts to state programs and services are scaled back following public outcry. That said, the state is facing an approximately $21 billion deficit, which means that unpopular cuts in spending must still be made.
During my tenure in the Legislature, the state budget has doubled from approximately $49 billion for the 1996-1997 Budget to about $102 billion for the 2008-2009 Budget. This clearly shows that the state has been able to generate revenue. Indeed, incoming revenue has increased faster than both inflation and population growth. Given these facts, it is ridiculous that state government does not have enough resources to effectively run the state. It is time for the Legislature and the Governor to step up to the plate.
As Republicans, our top priority in this year is to jumpstart our economy to get more Californians back to work.
George C. Runner, Jr.
Senator, 17th District
::

Editor,
Loved your newsletter! I like how diverse the topics are. Keep up the good work. Do you mind sharing your articles with Tarzana? I love sharing and borrowing!
Lisa Cerda
TNC Outreach
::

Editor,
Thanks for [the Neighborhood Council's] efforts to end unhitched trailer advertising on Devonshire Street.
JoEllen Murata
Moderator, Congregational Church of Chatsworth
::

Editor,
The SSMPA is thinking of offering a community-based program to provide some monitoring if the [Santa Susana Pass State Historic] Park is closed. We have no idea how this would be received, and likely we are such a tiny park that we will be ignored, but there should be a way to avoid having these areas closed down and not allowed for access.


This would have a bad effect on local horsekeeping, as this is the only "safe" open space around that is somewhat accessible.

Teena Takata
Secretary, Santa Susana Mountain Park Association

::

Editor,
Thank you for publicizing our
Ma & Pa Kettle
film. We hope this comedy was just the thing for Tax Day. Blessings!
Pastor, St. Stephen Presbyterian Church
DON'T FORGET
Your Neighborhood Council Meets Again
on August 5


Summer is here and we've scheduled our next meeting for Aug. 5. Join us then at 7 p.m., at Lawrence Middle School, 10100 Variel Ave., for the meeting and light refreshments.
Bring your questions and civic announcements.
Write to Us
Have a story idea or news release? How about a question for the Neighborhood Council? Want to write a letter to the editor? Write to us at
info@chatsworthcouncil.org
.



Click here for the archive of previous Roundup newsletters.


ALL ABOUT
THE COUNCIL SYSTEM
About the Council
The mission
of the Chatsworth Neighborhood Council is to provide an open forum for public discussion of issues concerning the Chatsworth community and to facilitate communication between the City of Los Angeles and Community Stakeholders.
Map
of Chatsworth Neighborhood Council boundaries. Click
here
.
When We Meet



All volunteer

committees meet monthly. Meetings begin at 7 p.m. at the Chatsworth Train Depot at 10038 Old Depot Plaza Road, Chatsworth, unless otherwise noted.


1st Wednesday:

CNC Board at Lawrence Middle School, 10100 Variel Ave.


2nd Tuesday:
Beautification.


2nd Wednesday:
Equestrian.


3rd Tuesday:
Public Safety & Transportation.


3rd Wednesday:
Enhancements.


3rd Thursday:
Land Use.


4th Tuesday:
Outreach

Check the CNC website for last-minute changes.


SPRINKLING RESTRICTED

DWP Water Conservation Measures in Effect

DWP water conservation measures are now in effect, restricting lawn watering with automatic sprinklers to Mondays and Thursdays, before 9 a.m. and after 4 p.m.
Watering by hand with a flow-control nozzle is allowed on any day, before 9 a.m. and after 4 p.m.
Here are several links with detailed information on the water conservation measures:
Shortage Year Rates Fact Sheet
Frequently Asked Questions
Sprinkler Use Ordinance
Prohibited Uses of Water
DWP Phone: (800) Dial DWP
DWP Website:
LADWP.com
To report water waste call (800) Dial DWP.
For information on the DWP's Residential Drought Resistant Landscape Incentive Program, call (888) 376-3314. For information on any of the Department's other rebates and incentives visit
LADWP.com
and click on "Rebates and Programs" or (800) dial DWP.
HELP IS AVAILABLE


Facing Foreclosure?
Pick Up the Phone

Need help with your mortgage? Call (888) 89-LA NHS, email counseling@lanhs.org or see http://www.lanhs.org/.



County Offers Foreclosure Aid:

The County's Department of Consumer Affairs is offering a variety of information and assistance for homeowners and property owners at risk of foreclosure, trying to refinance, or otherwise navigating through today's economic turbulence.

For more detailed information on the range of homeowner-related programs and services the department offers, visit the Homes page.



Beware of Property-Tax Scams:

Beware of firms charging a hefty fee to "assist" area homeowners in filing property assessment reduction forms. You can download them free, here: Change in Assessment form, and visit the County's Assessment Appeals page for full details on all aspects of property assessment, including proposed reductions. Property owners can also call toll-free (888) 807-2111 for assistance.



Gas Co. Has Energy Aid:

For information on the Gas Company's bill assistance programs, visit www.SocalGas.com/assistance, or call toll-free at (800) 427-2200. For energy saving tips, click HERE.

APPLY NOW
DWP Offering Water Conservation Rebates
The Los Angeles Department of Water and Power is still funding rebates for water conservation devices. All qualified rebate applications from DWP customers will be honored. To apply for your rebate or for more information, please contact the So Cal Watersmart Program at (888) 376-3314 or go to
bewaterwise.com
.
16,000 TO BE PLACED
HIRE LA Creating Jobs for Los Angeles Youth
Leading the nation in job creation for youth, Hire LA is placing over 16,000 young people in jobs through July 2010. Hire LA's Youth Employment Program works to provide young adults ages 14-24 with employment opportunities ranging from summer jobs to full time employment. Since its inception in 2006, Hire LA has placed more than 28,000 young Angelenos in jobs. For more information, please visit
hirelayouth.com
or call (213) 744-7206.
RECYCLING
Bureau of Sanitation Holding Open Houses
The Bureau of Sanitation will be holding Open Houses around the city at each of its six district yards in Northridge, Sun Valley, Lincoln Heights, South Los Angeles, San Pedro, and West Los Angeles to showcase its collection and recycling programs in order to improve awareness and increase recycling practices. For more information, please call (800) 773-2489 or visit
www.lacity.org/SAN
. To learn more about the City's progress toward "Zero Waste" and the future of reducing, reusing and recycling, please visit
zerowaste.lacity.org
.
VOLUNTEERS NEEDED
L.A. Animal Services Needs Foster Parents
Los Angeles Animal Services needs your help to recruit volunteers to be foster parents for their orphaned puppies and kittens. Please contact LA Animal Services New Hope coordinator at (888) 452-7381 or visit
laanimalservices.com
for more information.
POCKET MONEY
Summer Jobs
for Youth Ages 14-24


The Los Angeles County Workforce Investment Board is offering a Summer Youth Employment Program. Please see the
flyer
for more information.
HOT LUNCHES SERVED
Seniors Meet Every Monday, Thursday
Chatsworth seniors 50-plus meet every Monday and Thursday from 9 a.m. to 3 p.m. at the Mason Park Recreation Center,
10500 Mason Ave.
A hot lunch is served at 11:30 a.m. But, because lunches are limited in number, seniors need to sign up beginning at 9:30 a.m.
A lunch donation of $1.25 is requested for seniors 60-plus and $4.50 for seniors age 50-60. You do not have to be a member
to enjoy lunch, which is funded by the Department of Aging.
Membership activities include chair exercise, line dancing, mah jong, bridge, square dancing, poker and more. Exercise chairs were donated by the Chatsworth Neighborhood Council.
For information, stop in or call the park, at (818 ) 998-6377 on meeting days, or e-mail Chatsworth Senior Center President Harriet Van Tiger at
chatsworth4seniors@yahoo.
com
; or contact Phyllis Fisher at (818) 701-6099.
AID WOUNDED SOLDIERS
Donate DVDs
to Benefit Veterans
DVDs4Vets is a non-profit organization that collects new and used DVDs and donates them to wounded soldiers returning from Iraq and Afghanistan.
Many of these veterans have physical and economic hardships that make it difficult for them to obtain some of the basic entertainment that most civilians take for granted.
In the last year, DVDs4Vets has delivered more than 38,000 DVDs to various V.A. Hospitals, homes, centers and clinics for veterans.
For more information on how to donate DVDs, visit
DVDs4Vets.org
.
GIFTS ARE TAX DEDUCTIBLE
Donate Items
for VA Silent Auction
The Veterans Administration Voluntary Services Executive Committee is seeking donated items to be auctioned at its Silent Auction to raise funds to benefit veterans at the VA Greater Los Angeles Healthcare system.
Suggested donation items include vouchers for services or goods from local businesses such as salon and spa services, carwashes, restaurants, or movie theatres, or new items suitable for auction such as sports memorabilia.
Donations are tax deductible. Funds raised will be used to purchase items or services requested by veterans.
Donated items should be labelled "VAVS Executive Committee Fundraiser" and can be dropped off at the VA Sepulveda Ambulatory Care Center, 16111 Plummer St., North Hills, Bldg. 20, Room B104, or contact Julie Stranges, lead volunteer, VA GLA Sepulveda Campus at (818) 895-9325 or
Julie.Stranges@va.gov
.
KEEP IT GREEN
Here's Where You
Can Recycle Locally
Vons Shopping Center
,
20440 Devonshire St. (behind Rite-Aid)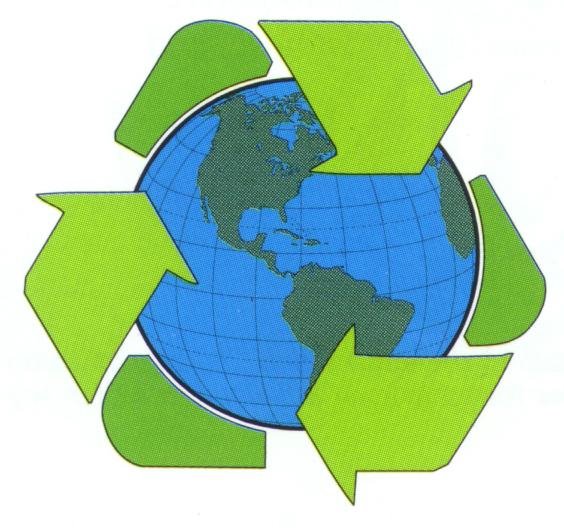 Valley Recycling Center
,
20220 Plummer St.,
818-885-7318
Budget Recycling
,
21250 Nordhoff St.,
818-998-1700
Quick Phones


Neighborhood Council
(818) 464-3511



West Valley Alliance (graffiti removal)


(818) 885-8885



Police Tipoff Line


(818) 832-0563



L.A. City Infoline


311


City Services
Zero Waste
The City has a Zero Waste team soliciting opinions on how to reduce solid waste. Find out how you can participate.
Zero waste brochure
.
Bureau of Sanitation
The BOS is working to convert our solid waste into renewable energy.
Read the brochure
.
Be Prepared for
the 'Big One'
This is the 150th anniversary of the last great San Andreas Earthquake. Dare to Prepare is a campaign to prepare for the next big quake. Find out what you can do at the
Dare to Prepare site
. Read the
LAFD letter
.
Free Shade Trees
You can get free shade trees through DWP.
Read about the Trees for a Green LA program
DWP Residential Energy and Water Saving Programs
The DWP offers incentives to recycle your old refrigerator and buy an energy efficient one. Other appliance incentives are available too. Receive $100 toward an ultra low flush toilet.
Read about DWP rebates
.
Online Service Requests
You can place service requests for street repair, tree trimming, downed trees or palm fronds in the street
online
.
This is a service provided by the
Bureau of Street Services
.
Property Activity Reports
Did you know that you can view all permit requests for a property online?
Click here
to access the City's online reporting system. Enter in the address and view the permits.
This is a service provided by the
Department of Building and Safety
.
--Adapted from the PRNC newsletter.


CNC Contact

Chatsworth Neighborhood Council
Post Office Box 3395
Chatsworth, CA 91313-3395

Ph: (818) 464-3511
Fax: (818) 464-3585

Email:


i

nfo@chatsworthcouncil.org
Web:
http://www.chatsworthcouncil
.org

Complete CNC activities calendar:
http://www.chatsworthcouncil
.org/activities.php

Complete community events calendar:
http://www.chatsworthcouncil
.org/events.php


EXPERT SPEAKS TUESDAY

You Can Defend Yourself Against Scams, Identity Theft
Identity theft is on the rise. But you can defend yourself.
Robert J. Rebhan, former LAPD detective sergeant and expert on financial crimes, will tell you how, 6 p.m., Tuesday, at Shepherd of the Hills Church, 19700 Rinaldi St., Porter Ranch.
Learn how these crimes are committed and how to prevent becoming the next victim of identity theft at this LAPD-sponsored event. Rebhan will discuss the latest scams used by criminals to rob you of your identity as well as your income.
Rebhan served in the Robbery/Homicide division, the Narcotics and Vice Squads, and on the Special Weapons and Tactics (SWAT) team. He also acted as department liaison to the U.S. Secret Service for presidential security, and has provided confidential security consulting to many of Hollywood's top celebrities and business executives.
For the past 16 years, Rebhan has lectured on behalf of the credit card industry. He coordinated a fraud-prevention training program for the American Express Co., specializing in point-of-sale fraud control and merchant fraud awareness. He is responsible for creating the American Express model for merchant fraud prevention training in Latin America and Europe.
From a cop's viewpoint, he advises how to keep the dollars in the cash register and protect one's personal financial assets as well.
POLICE BLOTTER

Here Are the Statistics:
Crime in Devonshire Is Down
Chatsworth / Porter Ranch Had 18 Burglaries

By Danny Del Valle
Senior Lead Officer, LAPD
Over-all crime in our area of Devonshire Division is down.
This past month our Total Violent Crime (Homicide, Rape, Robbery, and Aggravated Assault) combined was down 9%.
Total Property Crime (Burglary, Grand Theft Auto- GTA, Burglary Theft from Vehicle- BTFV, Personal/ Other Theft) combined was down 5%.
The statistics were given to me by the Devonshire Criminal
Analysis Detail. I felt that it was important to pass along this information because of some miscommunication of crime statistics in the area. We
did not
have 74 burglaries in our area of Chatsworth/Porter Ranch. We experienced only 18 burglaries for a one-month period out of the TOTAL 74 burglaries that occurred for the entire Devonshire Division. I will continue to focus and try to reduce our crime issues, but I also need your help.
Crime Tips:
We are into summer now and many of you are, or will be taking vacations. Please remember to let your immediate neighbors know when and where you are going. Please give a neighbor or your housesitter a contact number in event of an emergency. Have your mail, trash cans, newspapers collected, and set timers for interior lights and a radio. We have to keep the criminals second-guessing. If you observe suspicious activity, REPORT IT!!!
Commendable Officer and Citizen Incidents
: I would like to commend all the area Block Captains and citizens who have attended their Neighborhood Watch meetings. I was very surprised and pleased with one of my neighborhood watch groups that had over 100 neighbors in attendance. (Their front yard and driveway were full.
WHEW
. ) Thank you Roy and Jo Anne Inouye. Working together is how we fight the good fight against crime.
Neighborhood Events:
July 4th Porter Ranch Fireworks display. Please bring your families and watch the fireworks. Play it safe and do not mess with fireworks. The vegetation around our homes is extremely dry and could catch on fire, and at worst you don't want to be a burn victim.
Our next Basic Car Neighborhood Watch Meeting will be 7 p.m., Thursday, July 23. Neighborhood Watch Meetings for Basic Car 17A23 are held on the fourth Thursday of each month at St. John Eudes Church located at 9901 Mason Ave. in Chatsworth.
Mark your calendars for 7 p.m., Tuesday, Aug. 4. This is 'National Night Out,' recognized across our nation for law enforcement and the local community to spend time together. Bring your families, friends, and a blanket for an outdoor movie,

Kung Fu Panda

at Northridge Park, at 18300 Lemarsh St. There will be free hot dogs, popcorn, drinks, kids jumper, and free raffle/drawings for prizes. ALL FREE.

ONE NIGHT ONLY

Chatsworth's SciFi, Fantasy Studio to Open for Tours
See Movies Where They Were Made

The Academy Award-winning studio that builds aliens, monsters, beasts and costumes for Hollywood's greatest science fiction and fantasy films, will open to the public, Saturday, Aug. 15, in Chatsworth.
The Chatsworth Neighborhood Council will help sponsor the Cinema Heritage Project's free event which will include the first public tours of the Amalgamated Dynamics Inc. (ADI) studio, where the creatures in the
Alien
,
Predator
and
Tremors
films were created. ADI also built the "bugs" in
Starship Troopers
, the beasts of
Jumanji
and Goro of
Mortal Kombat
, as well as costumes used in the
Spider-Man
films.
The ADI studio at 20100 Plummer St. (at Winnetka Avenue) includes a museum and a large workshop where its creations are built and displayed.
The Cinema Heritage Project is a grassroots nonprofit corporation that presents movies at the locations where they were made. CHP events include speakers, site tours and other features to celebrate the movies and the people who made them, as well as the locations and their histories.
Tours of the studio, for which reservations are required, will begin at 3 p.m. and continue into the evening. As the sun begins to set at 7 p.m., guests will hear presentations by people who work in the special effects industry, followed at 8 p.m. by a screening of a major science fiction motion picture in ADI's parking lot.
Among the speakers will be Alec Gillis and Tom Woodruff Jr., founders of ADI. In the movies, Gillis supervises the facial performances from outside the suits, working with the director to get the right performances on film, while Woodruff often wears the suits, performing as the Alien and other creatures. For information about ADI, visit
http://www.studioadi.com
.
For tour reservations, email
info@cinemaheritage.com
or call (818) 348-8657. For details about the Cinema Heritage Project, visit
http://www.cinemaheritage.com
.
'MADAGASCAR,' JULY 11
Enjoy a Family Pool Party, Root Beer Floats and a Movie Under the Stars
Don't miss the next Council District 12 movie night, when there will be a free pool party, root beer floats and the film
Madagascar
at Northridge Park, 18300 Lemarsh St.
Admission to the pool is free 6 p.m. to 7 p.m., Saturday, July 11, but all children must be accompanied by an adult. Please
click here
to see complete L.A pool rules.
As always, free popcorn will be served until 9 p.m. and there will be free drawings for prizes. There will also be free face painting for kids provided by Ken Sampson of Coldwell Banker. Northridge East and Northridge West Neighborhood Councils are co-sponsors.
This event is funded with Cultural Affairs funds that are restricted to cultural activities in the City, and cannot be used for other purposes.
Here's the schedule for other "Movies Under the Stars:"
Tuesday, Aug. 4
In partnership with LAPD's National Night Out featuring hot dogs, popcorn, drinks, kids jumper and a raffle.
Approximate event start time: 5:30 p.m.
Approximate film start time 8:15 p.m.
Movie: "Kung Fu Panda"
Location: Northridge Park
Saturday, Sept. 12
Approximate event start time: 5:30 p.m.
Approximate film start time 7:30 p.m.
Movie: TBD
Location: Northridge Park
For more information, call (818) 756-8501 or email
Megan.Cottier@lacity.org
.
OPENING MID-2012



[Metro]


Artist rendering of an articulated Orange Line bus ascending the new Lassen Street bridge out of the Chatsworth Depot.



Orange Line Groundbreaking Wednesday

Groundbreaking ceremony for the Canoga Avenue extension of the Orange Line busway will be 9 a.m. Wednesday, June 24 at the Chatsworth Depot

Mayor Antonio Villaraigosa, County Supervisor Zev Yaroslavsky, Metro Board Member Richard Katz, and other city and county transportation officials will kick off construction on the new dedicated busway connecting the Orange Line terminus at Warner Center to Chatsworth Depot at 10046 Old Depot Plaza Rd.

The four-mile extension is expected to open in mid-2012, more than three years ahead of schedule. The busway is funded with state transportation money and with allocations from Measure R, which was approved by a two-thirds majority of voters last year.

Features include lush landscaping, bicycle and pedestrian paths, an elevated bridge at Lassen Street., privacy walls for neighbors and traffic improvements. The northern parking lot at the Chatsworth Depot will be expanded to replace southern parking spaces lost to Orange Line operations.

By interconnecting the existing Orange Line, Metro Rapid bus lines, Metrolink trains and the subway system, it will expand the public transit options for Valley commuters and is designed to reduce traffic congestion and pollution.

The existing cross-Valley Orange Line saw ridership shoot up from 16,000 passengers per day to more than 21,000 per day in its first year of operation, a level not anticipated until 2020.

There will be station stops at Sherman Way, Roscoe, Nordhoff and Chatsworth, and a park and ride lot at Sherman Way.

For more information, visit

metro.net/canoga

.
EVACUATION WARNINGS
L.A. County Begins Reverse 911

Los Angeles County has implemented an emergency mass notification system that will be used to contact County residents and businesses via recorded phone messages, text messages or e-mail messages in case of emergency.
The system, called Alert LA County, will be used by the County's Emergency Operations Center to notify residents and businesses of emergencies or critical situations and provide information regarding necessary actions, such as evacuations.
The system utilizes the telephone companies' 911 database and is able to contact land-line telephone numbers, whether listed or unlisted. If the call is picked up by an answering machine, the system will leave a recorded message. If the number called is busy or does not answer, the system will redial the number in an attempt to deliver the message. The system is also TTY/TDD compatible.
Because the Alert LA County system uses the 911 database, only land-line numbers are automatically included in the system. If you have a cellular or Voice over IP number and would like to be notified on that device, or if you would like an e-mail notification, you can register those telephone numbers and/or e-mail address
here
.
According to the Los Angeles Times, the city of Los Angeles already has an emergency notification system for residents living in fire-prone, red-flag areas, but city officials will be able to access the countywide system too.
THE BIG PICK
Harvest Fruit at CSUN for Those in Need
There is an immediate problem in our community for those in need of food, and more importantly nutritionally rich fruit. There is another problem in our community with thousands of fruit trees that go unpicked each year and the fruit goes rotten.
The solution is simple, and the missing ingredient is people power to help pick the fruit and take it to those in need. Fortunately, some area organizations have already taken some of the hard work out of the equation.
http://www.jfsla.org/sova/
and
http://foodforward.org/
have created the infrastructure to pick up and transport the fruit to food banks, and to distribute to those in need. What you can to do to help is pick the fruit from the trees, help sort and place into boxes.
Pick fruit 9 a.m. to 4 p.m., Sunday, June 28, at CSUN's Orange Orchard.
To RSVP, email
info@foodforward.org
or call Food Forward at (818) 530-4125 leaving your name, email, age, and phone/cell number. Organizers will hold a maximum of 2 spots per RSVP, and will call you to confirm your spot(s) and give you exact location/parking directions.
Equipment and refreshments will be supplied, but please bring gloves, sunscreen, and sturdy shoes.
SUMMER GIVIN'
Chatsworth Blood Drive Begins Today

The first in a series of Summer Givin' Red Cross blood drives will be 2-8 p.m., today, at the Chatsworth Depot, 10046 Old Depot Plaza Rd. See
flyer
.
Why should you participate?
Fewer than 3% of Southern Californians donate blood.
The community blood supply is everyone's responsibility.
You could help save lives.
The Red Cross needs to collect 1,500 units of blood each day.
During last year's Metrolink train disaster, a single victim required 100 units of blood due to a liver laceration. Imagine how many units of blood were used in total.
Here's how to participate:
Visit: www.givelife.org
Enter Chatsworth's Zip Code 91311
Click on "sort by distance" to select all Summer Givin' blood drives
Schedule your appointment
Create a profile if you haven't done so already
For questions on Summer Givin' blood drive locations, contact Sherry Nikirk (818) 992-2005. For more Information about the program, visit:
www.chatsworthchamber.com
Here are other Summer Givin' donation sites:
Harman International - Northridge - June 23
Cal State University, Northridge - July 1
LAPD Topanga Station - July 2
Time Warner Cable - Chatsworth - July 8
Northridge Hospital - July 9
St. Stephen Presbyterian Church - Chatsworth - July 12
Chatsworth Products - July 17
Northridge United Methodist Church - July 20
MRV Communication - Chatsworth - July 20
Canoga Perkins - Chatsworth - July 20
Iris International - Chatsworth - July 27
LAPD Devonshire Station - July 30
Chatsworth High School - July 30
St. John Eudes Catholic Church - Chatsworth - Aug. 2
Cal State University, Northridge - Aug. 4
Community Christian Alliance Church - Northridge - Aug. 23
Cosmetic Laboratories of America - Chatsworth - Aug. 24 (not open to public)
Southern California Gas Company - Chatsworth - Aug. 26
Harman International, Northridge - Sept. 3
BYE-BYE ANALOG
Bureau of Sanitation Accepting Old TVs
With the switch from analog to digital broadcasting, the City of Los Angeles' Bureau of Sanitation reminds the public to properly discard analog televisions, antennas and other electronics by taking them to a S.A.F.E Center. For information on locations and hours of S.A.F.E. Centers, go to their
website
.
LOCAL JOB SEARCH




Opportunity Clicks



You might also click on WorkSource California.


CHATSWORTH AREA IN THE NEWS

[Daily News Photo / Andy Holzman]

OLD GOAT SINGERS
perform for a senior day care group at the Holy Shepherd Lutheran Church in Chatsworth. The singing group is receiving the outstanding volunteer of the year award from the Valley Interfaith Council. Singers are Bob Eagles, Don Sabino, Gene Walinski, Mary Ann Walinski, Bob Smiley, Pat O'Flaherty and Jim Gergen.
Details
.
L.A.'s Woodstock, 40 Years Later
This past weekend was the 40th anniversary of Newport '69, the first -- and last -- ginormous rock festival to be staged within a leafy Los Angeles suburb. On June 20, 1969, a Friday, schools let out for the summer and tens of thousands of music fans headed for the corner of Devonshire and Zelzah in Northridge, the location of the former horse racing track and fairgrounds called Devonshire Downs. Ike and Tina Turner opened the show Friday night, and by the time Jimi Hendrix jammed with Buddy Miles on Sunday afternoon in a session still bootlegged around the Internet, neighbors were calling the hippie invasion of the San Fernando Valley a "holocaust," cops and overdosed teens were in hospitals, and officials were looking to blame somebody. Click for
more
.
Where the Mountain Lions Live
Since 2002, the National Park Service has been tracking mountain lions in the Santa Monica Mountains, studying their movements, pinpointing their ranges and observing how human development impacts their population. Twelve have been tracked in that time with some remarkable finds. In March, one tagged and collared in the Simi Hills last December made his way across the 101 Freeway. Unlike the 118 Freeway between the Simi Hills and Santa Susana Mountains, where they can cross with ease via a tunnel for hikers, the 101 provides no such linkage. Click for
more
.
BUDGET BLAMED
311 to Shut Down at Night
The City's 311 information service will shut down overnight beginning July 1 because
of budget cuts.
The 311 operators currently receive 50,000 nighttime calls annually, according to Randy Levin, general manager of the City's Information Technology Agency.
The call center will continue to operate from 7 a.m. until 11 p.m. It will also be open on holidays and during Friday furlough days, he said.
BRUSH CLEARANCE
Day of Service Set for Aliso Canyon
Last year the Mayor's Day of Service was held in Chatsworth. This year, volunteers are invited to participate in a brush clearance project in Aliso Canyon Park in Granada Hills on Saturday, June 27.
Aliso Canyon Park was one of the areas that was heavily affected by the wildfires last fall. As we head into summer, the brush that has built up in Aliso Canyon needs to be cleared out. It's a great way to teach kids about community service, and get some fresh air and outdoor exercise while helping keep our community safe and beautiful.
Clean-up will be 8 to 11 a.m. at Aliso Canyon Park on the north side of Rinaldi Street, one block west of Zelzah Avenue.
All ages welcome, but youths under 16 must be accompanied by an adult. Bring sturdy shoes, water and sunscreen.
For more information, call Barri Worth at (818) 778-4990 or email
Barri.Worth@lacity.org
.
BIG THANK YOU
Mayor Invites All Volunteers to Festival
Mayor Villaraigosa will host a Volunteer Appreciation Festival 11 a.m., Saturday, June 27, at City Hall. Last year the festival was held in Chatsworth.

This event will serve as a gesture of gratitude to all those who have volunteered with Neighborhood Councils at a Day of Service since July 2005.

To kick off the event, the Mayor will lead participants in a pledge to begin, renew, and continue their commitment to service. There will be a volunteer resource fair, and organizations will provide information about volunteer opportunities.

In addition, there will also be lunch, entertainment, and activities for children. These festivities are made possible by private donors and corporate sponsorship and are free of charge for all participants.
For more information, call Barri Worth at (818) 778-4990 or email
Barri.Worth@lacity.org
.
PENALTY WAIVER
L.A. Extends Tax Amnesty to July 31
The City is offering a tax penalty waiver for businesses in L.A.
The program does not mean that business do not have to pay their taxes. But they can avoid penalties imposed as a result of nonreporting, underreporting, underpayment, or nonpayment of certain taxes.
It covers business tax, telephone, electricity and gas user's tax, commercial tenant's occupancy tax, transient occupancy tax and parking occupancy tax, and is meant to offer relief to struggling businesses during the economic recession.
Notifications to delinquent accounts began late April. This program is in effect through July 31. For info on eligibility, call the Tax Amnesty Hotline (213) 978-1555 or visit
lacity.org/finance
.
CHATSWORTH BARN DANCE
Come and Kick Up Your Heels
The 4th Annual Chatsworth Barn Dance featuring live music, great food, line dancing and family fun will be held on Saturday, June 27 from 6 p.m. onwards.
The Doo-Wah Riders, one of LA's most popular country bands who define their sound as "high energy country with a Cajun twist," will perform. Line dancing comes courtesy of the Borderline Club, Thousand Oaks.
There will also be fun family activities including road apple bingo and horse shoes and a great selection of food from some of the area's most popular restaurants.
The Barn Dance will be held at Ride On Therapeutic Horsemanship's ranch at 21126 Chatsworth St. Tickets are $30 each or $50 per couple and can be purchased in advance from Ride On. For more information please call Pat UpdeGraff at (818) 700-2971 or email
pat@rideon.org
.
VAN NUYS STATION
FlyAway Airport Bus Fare Rising to $7
A fare increase for the LAX FlyAway bus service originating from Van Nuys and Union Station has been approved. The new $7 one-way fare for these two routes for the non-stop service to Los Angeles International Airport (LAX) will start Aug. 1. The fare for a third route, Westwood to LAX, will remain unchanged at $5, since it is still an emerging market.
Details
.
DEVONSHIRE LAPD
PALS Plans July Golf Invitational
LAPD Devonshire PALS and the Barbara McIntyre Memorial Foundation invite all golfers to enter the 30th Annual Grand Golf Invitational, Monday, July 13 in Northridge.
The event raises funds for Devonshire PALS (Police Activities League Supporters) sports, tutoring, camping trips and leadership programs for at-risk youth. These programs are designed to help steer kids away from gangs, crime and drugs.
The $200 entry fee includes breakfast, lunch & dinner.
Registration is 7:45 a.m. with tee-off at 10 a.m. at the Porter Valley Country Club, 19216 Singing Hills Dr., Porter Ranch.
For more information or to register email
golf@devonshire-pals.org
or call (818) 349-1706.
ELECTRIC MOWER DISCOUNT
Trade in Your Old Gasoline Lawn Mower
You can trade in your old polluting gas-powered lawn mower for a deeply discounted new electric lawn mower and help reduce air pollution.
Using electric mowers also reduces fuel costs.
The cordless rechargeable electric mowers will cost $100 to $160 with the trade-in. They operate for up to an hour on a charge and come with a rear-mounted bag and a mulching kit.
The South Coast Air Quality Management District (AQMD) will hold several exchange events. For location details click
here
.
For elegibility and registration information click
here
or call
(888) 425-6247.
ACTION CALENDAR
Blood Drive
Th
e first in a series of Summer Givin' Red Cross blood drives will be 2-8 p.m.,

Monday, June 22

, at the Chatsworth Train Depot, 10038 Old Depot Plaza Rd. See flyer.


Writing a Business Plan
Workshop will be 10 a.m.-1 p.m.,

Tuesday, June 23

. Cost: $30. Premier America Credit Union, 19867 Prairie St., Chatsworth. To reserve call (661) 294-9375 or email sbdc@canyons.edu. Other workshops will be:

Effective Marketing for Small Businesses on June 24 and California Construction Contractors Program on June 25.
Identity Theft Prevention Presentation
Learn how to prevent identity theft and avoid scams at this special LAPD briefing, 6 p.m.,

Tuesday, June 23

, Shepherd of the Hills, 19700 Rinaldi St., Porter Ranch.



Santa Susana Mountain Area Committee
Discussion of committee organization and concerns about the Santa Susana Field Laboratory, 7 p.m.,

Wednesday, June 24,

at the Fairwinds Retirement Center, 8138 Woodlake Ave, West Hills (the South east corner of Roscoe and Woodlake - enter from Woodlake). Agenda.


Santa Susana 101


Please join us 6:30 - 9 p.m.,

Thursday, June 25

, at ACME, 23350 Lake Manor Drive for a discussion of the Santa Susana Field Laboratory site, the regulatory overview, as well as the current issues. The Department of Toxic Substances Control will be in attendance to answer any questions you may have regarding the site cleanup. Details.


Mayor's Day of Service
Volunteers are invited to participate in a brush clearance project in Aliso Canyon Park in Granada Hills 8-11 a.m.,

Saturday, June 27

as part of the citywide Day of Service. Aliso Canyon Park is on the north side of Rinaldi Street, one block west of Zelzah Avenue.


Volunteer Appreciation Festival


This event serves as a gesture of gratitude to all those who have volunteered in their communities or participated at a Day of Service since July 2005. 11 a.m.- 3 p.m.,

Saturday, June 27

, Los Angeles City Hall, 200 N Spring St. Los Angeles.


Barn Dance
The annual Barn Dance will be held beginning at 6 p.m.,
Saturday, June 27
at Ride On Therapeutic Horsemanship, 21126 Chatsworth St. Tickets are $30 each or $50 per couple and can be purchased in advance from Ride On. For more information please call Pat UpdeGraff at (818) 700-2971 or email
pat@rideon.org
.
Student Films Premiere Night
Los Angeles Valley College will screen student films about LAUSD budget cuts 6:30-8 p.m.,

Tuesday, June 30

at
C - Monarch Hall, 5800 Fulton Ave, Vall
ey Glen. Enter Parking Lot B on the corner of Fulton & Oxnard.
Children are welcome but childcare will not be provided. Please RSVP at (213) 241-6386. See Flyer.
Evening of Help and Hope
Free resource evening including dinner, 6:30 p.m.,
Tuesday, June 30
, at St. Steven Presbyterian Church, 20121 Devonshire St. Get help from specialists in employment counseling, resume upgrades, internet job hunting, coping with foreclosure and loan modification, credit restoration, budgeting, assistance with legal concerns and access to social services. RSVP for dinner, (818) 360-7560 or
ststephenpres@yahoo.com
. See
flyer
.
Fireworks at Dusk
Gates open at 3:30 p.m.,
Saturday, July 4
, at Shepherd of the Hills, 19700 Rinaldi St., Porter Ranch. There will be an indoor show, face painting and jumps for the kids, an outdoor stage show and of course a Spectacular Fireworks Show. There will also be food for purchase -- an array of carnival and fair-type choices such as funnel cakes, kettle corn, BBQ, tacos and more. Details, (818) 831-9333 or visit
theshepherd.org
.
Job & Resource Fair
Through exclusive partnerships with employers, access hundreds of job opportunities. The Resource Fair will also offer Education & Training Options and Community Services, 9 a.m.-1 p.m.,
Wednesday, July 8
at 21010 Vanowen St., Canoga Park. for more information, call (818) 596-4128 or email
alexmartinez@arboret.com
.
Movies Under the Stars
Enjoy a free pool party and root beer floats at Northridge Pool before the movie
Madagascar
, 5:30 - 9 p.m.,
Saturday, July 11
at Northridge Park, 18300 Lemarsh St., Northridge. For more information, call (818) 756-8501 or email
Megan.Cottier@lacity.org
or visit
cd12.org
.
E-Waste Collection
Bring your old, broken, unwanted electronic waste for recycling 9 a.m.-3 p.m.
Saturday, July 11
, to the Whole Foods shopping center at 19340 Rinaldi St., Porter Ranch. Proceeds from the collection will go to the Child Development Institute. For more information, call (866) 410-9600 and ask for the recycling department. For drop off informationm or if you need a large pick up, call (818) 534-2316.
Healthy Air Healthy Communities Family Fair
The South Coast Air Quality Management District in conjunction with the Valley Inter-Faith Council, Valley Industrial & Commerce Association, Progressive Christians Uniting, Valley Green Team, Pacoima Beautiful and Eco Family News are hosting the "Healthy Air Healthy Communities Family Fair." The event is scheduled from noon-5 p.m.,
Sunday, July 12
, at Valley College. Details
here
.
PALS Golf Tournament
LAPD Devonshire PALS and the Barbara McIntyre Memorial Foundation invite all golfers to enter the 30th Annual Grand Golf Invitational,
Monday, July 13
at the Porter Valley Country Club, 19216 Singing Hills Dr., Porter Ranch. Details and registration,
golf@devonshire-pals.org
or call (818) 349-1706.
Book Sale

Friends of the Chatsworth Library has another book sale planned for
Saturday, July 18
at 21052 Devonshire St.
Neighborhood Watch
The next Chatsworth Neighborhood Watch meeting will be 7 p.m.,
Thursday, July 23
, at St. John Eudes Church, 9901 Mason Ave. Daniel Del Valle is the senior lead officer for Basic Car Area 17A23.
Free Gift

Bring this coupon to the next Neighborhood Council Meeting and receive a free

Be Safe, Be Seen

safety flasher. Wear it while jogging, cycling, walking the dog.

Name: ________________________________________

Email: ________________________________________

While supplies last 6.22.09