Greetings!
Here's How
L.A.'s Financial Crisis Impacts You

Last week I met with the mayor at a private home in Tarzana. I was with a handful of Valley neighborhood council presidents at this invitation-only gathering.

The mayor was anxious that we understand -- and that our stakeholders understand -- the $530-million crisis the city faces.

His budget needs to bridge a fiscal chasm. And he wants to save thousands of jobs at the same time. To do that, he says that everyone must feel some pain.

He emphasized that any cuts in personnel will mean cuts in services to all residents.

In his city budget, the mayor is asking neighborhood councils to take the same 10% cut as all other departments in the city. That would reduce our annual funding to $45,000. Even with 10% cuts across all civilian departments, the mayor is faced with having to lay off about 2,800 city employees. That's almost 20% of the city's 15,000 civilian employees.

For the past six years, the Chatsworth Neighborhood Council has been annually entrusted with $50,000 of your tax dollars. We invest those dollars within the Chatsworth community, usually where City Hall fails to do so.

In the April 1 Roundup newsletter, I listed some of the ways we have voted to spend those funds.

It's not just your tax dollars, it's

our

tax dollars. We have always tried to be careful about how we spend money. We have tried to maximize the benefit to the community. We consider this an important investment in our community. (Click here to see the partial list of projects CNC has funded.)

I believe that the Chatsworth Neighborhood Council has invested more money on more worthwhile projects throughout our community than any of the other 88 neighborhood councils across the city.

At our Wednesday, May 6 meeting, the board will discuss our budget for fiscal year 2009-10. I invite you to come to Lawrence Middle School at 7 p.m. to make suggestions on how best to use our tax dollars. Chatsworth Neighborhood Council has always used a committee system to make spending recommendations. Then, the request must be ratified by the full board.

Our budget is based on funding for each of the committees, plus operating expenses, which we pare to a minimum. (Click here for information on our committees.)

The city is required to operate with a balanced budget. It can't print money like the federal government does.

The mayor has promised not to cut any positions in the police and fire departments, but he is asking those unions to agree to contribute 2% more to their pension funds.

He has a chart that shows that jobs can be saved if all other city unions will agree to one of three scenarios: Every city employee takes off one unpaid hour per week (saves 580 jobs), every city employee takes the one unpaid hour plus contributes 2% more to their pension fund (saves 1,280 jobs) or every employee takes those actions plus defers automatic pay raises (saves 2,580 jobs).

Mayor Villaraigosa emphasized that this is in addition to axing about 1,300 unfilled city jobs. He considers having to lay off 2,800 workers
"unacceptable." But he has to persuade the city unions to agree to these measures -- and the City Council has to concur with the plan.

My purpose in telling you this is to support the mayor's desire to preserve city services. If a large number of city employees are laid off, that will potentially mean that you will see shorter hours at the library. You will have to wait longer for potholes to be filled or streets to be resurfaced. It will take longer to build an addition to your house because there will be fewer city inspectors. It will take longer to replace street lights that burn out. Tree trimming -- already one of the longest waits among city services -- would be delayed even longer. More city parks and recreation centers could be closed. And, of course, the list goes on.

The point is that losing city employees will translate into loss of city services that will impact all of us.

The mayor is taking a 12% pay cut. He said that he couldn't ask a single mother making $32,000 a year to take a pay cut if he didn't do so, too. He acknowledged that he is the highest paid mayor in the country.

Whether you like the mayor or not, whether you agree with the City Council or not, this is not so much a political issue as a real-life financial problem that will impact people and services. I will leave the political wrangling up to each of you.

I urge each of you to look at the mayor's budget and decide for yourself if his requests are reasonable. You should watch how the City Council tinkers with the budget, too. Councilman Greig Smith is detailing the ongoing budget negotiations on his website.

Pay attention and get involved by letting your elected officials know what you think they should do about the city budget.

In the mean time, please remember that the Chatsworth Neighborhood Council tries to be careful with every tax dollar we receive. In this time of financial uncertainty, we will continue to look for the best return possible on our investment in our community.



Judith Daniels


President,
Chatsworth Neighborhood Council
AGENCIES ON ALERT


How to Deal With the Swine Flu Threat



A message from




Jonathan E. Fielding, MD, MPH,




LA County Director of Public Health and Health Officer



A new variation of the influenza virus known as swine flu has been detected in parts of California and several other states and countries. [As of this writing] we have not found any confirmed cases of this new strain in Los Angeles County, but we do expect that this type of flu will spread. In the U.S., the good news so far is that those with this virus have had only mild or moderate symptoms. However, in Mexico preliminary data suggests this may cause a more severe pattern of infection.

We do not suggest any changes in what you would normally do to avoid either getting sick yourself or passing illness to others: if you are sick, stay home; if your child is sick, do not send him or her to school; cover your mouth when you cough or sneeze; wash your hands frequently, especially before eating and after using the restroom; and do not touch your eyes, nose, or mouth with your hands.

The Los Angeles County Department of Public Health is on alert, and we have activated surveillance to identify cases of this strain that may surface in LA County. We are also working with the California Department of Public Health and the Centers for Disease Control and Prevention (CDC) on control measures.

Click here for updates.


PREPAREDNESS TRAINING



Free Chatsworth CERT Class Is Full

, But Other Classes Are Still Available



All the seats have been reserved for the Chatsworth Neighborhood Council's latest free Community Emergency Response Team (CERT) class. All participants have received a confirmation phone call.

The Council encourages everyone to learn how to help themselves, their loved ones, neighbors or co-workers in the event of a disaster. The Council has previously offered CERT, CPR and First Aid classes.

Click here for information on other CERT classes. In addition, the following classes still may have space. Call or email to register.



Monday, May 4

from 6:30 p.m. to 9:30 p.m. at Warner Village, 5757 Owensmouth Ave., Woodland Hills. Phone 818-346-7838



Tuesday, May 5

from 6:30 p.m. to 9 p.m. at the East Valley Animal Shelter, 14409 Vanowen St., Van Nuys.
Phone 818-756-9324



Tuesday, May 5

from 6:30 p.m. to 9 p.m. at Fire Station #84, 21050 Burbank Blvd., Woodland Hills.
Phone 818-484-3209



Thursday, May 7

from 1 p.m. to 3:30 p.m. at Hines Warner Center, Suite 150, 21271 Burbank Blvd., Woodland Hills. Phone 818-887-3300



Thursday, May 7

from 6:30 p.m. to 9:30 p.m. at the American Legion Hall, 7338 Canby Ave., Reseda. E-mail: revitalizereseda@aol.com or phone 818-832-2280



Thursday, May 7

from 6 p.m. to 8:30 pm at the Community Christian Alliance Church, 18827 Roscoe Blvd., Northridge.
Phone 818-366-7219.

Anyone who has not received a confirming phone call for the Chatsworth Neighborhood Council's CERT class is not registered and is encouraged to look into one of the above-listed alternate classes.

The 17.5-hour Chatsworth CERT course is taught by instructors from LA City Fire Department. The course will introduce up to 90 participants to earthquake preparedness, fire suppression, first aid, triage and basic search and rescue techniques that include hands-on practice.

The CERT course is normally seven sessions. However, this class will be offered on six Monday evenings, May 4, May 11, May 18, June 1, June 8 and June 15, from 7 to 9:30 p.m. at the Chatsworth Mobile Home Park Clubhouse, 21500 Lassen St., just south of the Chatsworth Train Depot. There will be no class on Memorial Day. Participants can make arrangements to attend makeup classes at another location if they miss any in Chatsworth.


DON'T FORGET

Your Neighborhood Council Meets 7 p.m.
This Wednesday

Join us at 7 p.m., at Lawrence Middle School, 10100 Variel Ave., for the meeting and light refreshments.

Bring your questions and civic announcements.




Click here for the archive of previous Roundup newsletters.


ALL ABOUT
THE COUNCIL SYSTEM
About the Council
The mission
of the Chatsworth Neighborhood Council is to provide an open forum for public discussion of issues concerning the Chatsworth community and to facilitate communication between the City of Los Angeles and Community Stakeholders.
Map
of Chatsworth Neighborhood Council boundaries. Click
here
.
When We Meet



All volunteer

committees meet monthly. Meetings begin at 7 p.m. at the Chatsworth Train Depot at 10038 Old Depot Plaza Road, Chatsworth, unless otherwise noted.


1st Wednesday:

CNC Board at Lawrence Middle School, 10100 Variel Ave.


2nd Tuesday:
Beautification.


2nd Wednesday:
Equestrian.


3rd Tuesday:
Public Safety & Transportation.


3rd Wednesday:
Enhancements.


3rd Thursday:
Land Use.


4th Tuesday:
Outreach

Check the CNC website for last-minute changes.


HELP IS AVAILABLE


Facing Foreclosure?
Pick Up the Phone

Need help with your mortgage? Call (888) 89-LA NHS, email counseling@lanhs.org or see http://www.lanhs.org/.



County Offers Foreclosure Aid:

The County's Department of Consumer Affairs is offering a variety of information and assistance for homeowners and property owners at risk of foreclosure, trying to refinance, or otherwise navigating through today's economic turbulence.

For more detailed information on the range of homeowner-related programs and services the department offers, visit the Homes page.



Beware of Property-Tax Scams:

Beware of firms charging a hefty fee to "assist" area homeowners in filing property assessment reduction forms. You can download them free, here: Change in Assessment form, and visit the County's Assessment Appeals page for full details on all aspects of property assessment, including proposed reductions. Property owners can also call toll-free (888) 807-2111 for assistance.



Gas Co. Has Energy Aid:

For information on the Gas Company's bill assistance programs, visit www.SocalGas.com/assistance, or call toll-free at (800) 427-2200. For energy saving tips, click HERE.

KEEP IT GREEN
Here's Where You Can Recycle Locally
Vons Shopping Center
,
20440 Devonshire St. (behind Rite-Aid)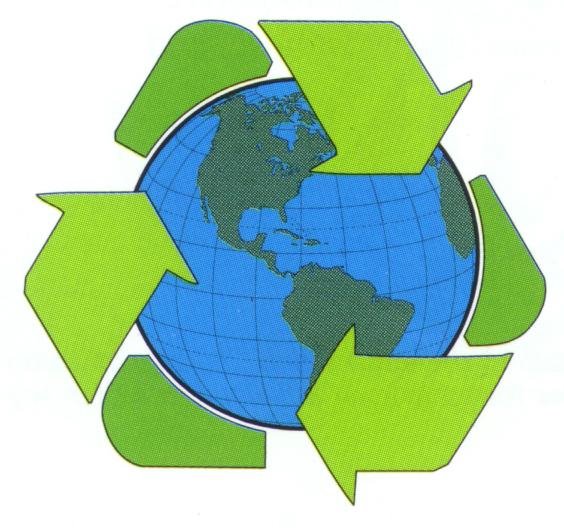 Valley Recycling Center
,
20220 Plummer St.,
818-885-7318
Budget Recycling
,
21250 Nordhoff St.,
818-998-1700
Quick Phones


Neighborhood Council
(818) 464-3511



West Valley Alliance (graffiti removal)


(818) 885-8885



Police Tipoff Line


(818) 832-0563



L.A. City Infoline


311


City Services
Zero Waste
The City has a Zero Waste team soliciting opinions on how to reduce solid waste. Find out how you can participate.
Zero waste brochure
.
Bureau of Sanitation
The BOS is working to convert our solid waste into renewable energy.
Read the brochure
.
Be Prepared for
the 'Big One'
This is the 150th anniversary of the last great San Andreas Earthquake. Dare to Prepare is a campaign to prepare for the next big quake. Find out what you can do at the
Dare to Prepare site
. Read the
LAFD letter
.
Free Shade Trees
You can get free shade trees through DWP.
Read about the Trees for a Green LA program
DWP Residential Energy and Water Saving Programs
The DWP offers incentives to recycle your old refrigerator and buy an energy efficient one. Other appliance incentives are available too. Receive $100 toward an ultra low flush toilet.
Read about DWP rebates
.
Online Service Requests
You can place service requests for street repair, tree trimming, downed trees or palm fronds in the street
online
.
This is a service provided by the
Bureau of Street Services
.
Property Activity Reports
Did you know that you can view all permit requests for a property online?
Click here
to access the City's online reporting system. Enter in the address and view the permits.
This is a service provided by the
Department of Building and Safety
.
--Adapted from the PRNC newsletter.


CNC Contact

Chatsworth Neighborhood Council
Post Office Box 3395
Chatsworth, CA 91313-3395

Ph: (818) 464-3511
Fax: (818) 464-3585

Email:


i

nfo@chatsworthcouncil.org
Web:
http://www.chatsworthcouncil
.org

Complete CNC activities calendar:
http://www.chatsworthcouncil
.org/activities.php

Complete community events calendar:
http://www.chatsworthcouncil
.org/events.php


MOBILE BILLBOARDS BANNED

'No Unhitched Trailers' Signs Going Up on Devonshire Street
The Department of Transportation (DOT) is installing more than 100 additional no-parking signs along Devonshire Street to help curb the blight of unhitched trailers, including billboard trailers.
The move comes after many requests from the Chatsworth Neighborhood Council. The "No Unhitched Trailers" program will eventually expand to other streets.
"We have been working for several years to find solutions to the large numbers of unhitched trailers with advertising signs on them, which under State law, are 'vehicles' and can be parked legally on the streets," according to Hannah Lee, associate planning and transportation deputy for Councilman Greig Smith.
Two years ago, the City Council passed an ordinance allowing "No Parking Unhitched Trailers" signs.
"Illegal billboard blight whether it is in the form of a trailer parked on the street, on a building as a supergraphic or on a freestanding billboard, will be prosecuted as a misdemeanor. I will push to have these trailers made illegal," said city attorney candidate Carmen Trutanich.
"I understand what kind of danger these trailers present and would not want them in my neighborhood. Bottom line, if it's illegal, I'm going to make you take it down. If you refuse to take it down, I will prosecute you," Trutanich said.
Trutanich faces Councilman Jack Weiss in a May 19 city attorney runoff election. Although a comment was promised by David Jacobson of the Weiss campaign, none was offered.
Lee said, "Our original request to DOT covers the entire stretch of Devonshire in the district, from Valley Circle to the 405. More specifically, it asked that DOT fill the gaps between existing restrictions (i.e. peak hour, time limited, etc.) with 'No Parking Unhitched Trailer' signs."
"We think that the vast majority of unhitched trailers on Devonshire will be removed this way. Some pockets may still allow them to park, but the trouble of having to move them at least once daily is likely more than any advertiser wants to deal with.
"We've notified Parking Enforcement of the posting as well," Lee said.
"Devonshire was pretty hard hit, so we thought it a logical first request for our district-wide systematic posting program. We'll be continuing on with other major streets in the district," she said.
Some stakeholders said they have been telephoning businesses and politely asking them not to use billboard trailers. Here's a list of some of the unhitched trailers recently seen on Chatsworth streets and the advertisers using them:
Afterburner Dirt Bikes and Quads, (818) 717-8600
Cash 4 Gold, (818) 822-7014
Cash 4 Your Car, (818) 304-7280

Hardwood Flooring -- Buy Direct, (818) 304-7282
House of Closets, (818) 350-0080
Nantucket Creek Apartments, (818) 717-0370
Printing Safari.com, (818) 709-3752
Powerhouse Music Lessons, (818) 993-5952
Powerhouse Actors Studio, (818) 993-5951
Sears Marketing Call Center, (818) 885-3000
Subway, (818) 727-7233
Wireless 88, (818) 772-5588
EARTH DAY

[Photo / Saul Daniels]

Council Member Vernalie Deirmenjian and stakeholder Clara Woll sign up an Earth Day volunteer at Chatsworth Park North. More than 250 volunteers received free lunch, trees, T-shirts and re-usable canvas shopping bags for helping to clean up the park. There was also a PEAK Leave No Trace environmental awareness program for kids.

Chatsworth Council Honored at City Hall


Your Chatsworth Neighborhood
Council was the District 12's only honoree for Earth Day on Wednesday, April 22. Chatsworth Neighborhood Council Board Member Jelena Csanyi and President Judith Daniels [pictured right] were on hand with Councilman Greig Smith to receive the award at City Hall.

For several years, Chatsworth Neighborhood Council has participated in, and supported, the Annual Earth Day Community Cleanup at Chatsworth Park North. The Council was also honored for helping to purchase additional Stoney Point parkland.

The Council once again provided food and refreshments for the hundreds of volunteers at this year's April 25 cleanup.


FEED THE HUNGRY ON MAY 3




Bring Fruit to Fire Stations on Sunday



The Chatsworth Neighborhood Council is joining with other community groups for Councilman Greig Smith's 4th Annual Citrus Sunday, May 3.


Help the hungry when you pick extra citrus from trees in your yard. Put the washed fruit in plastic bags. Drop it off at either Chatsworth Fire Station between 10 a.m. and 3 p.m. Fruit will be donated to area food banks. Station 107 is at 20225 Devonshire St. Station 96 is at 21800 Marilla St.

If you have fruit trees but are unable to pick, call (818) 756-8501 for assistance. For more information, see www.CD12.org.


FOR LOCAL FOOD BANKS
Leave Food Parcels for Pickup May 9

Every year, the United States Postal Service puts on their food drive in May. This year that will be Saturday, May 9th.
The food that is gathered is distributed to area food banks, helping those in our own community. All you need do is put non-perishable food in a bag and leave it by your mailbox. The postal carriers will pick it up when they deliver the mail.
This year it is particularly important because of the state of the economy. There are many people who are struggling to make ends meet, but there are also a lot of people who can't even afford to eat. The Postal Service asks Chatsworth residents to support the Stamp Out Hunger food drive. For more details, click
here
.
POLICE BLOTTER
Summertime Means Loud Party Time

By Danny Del Valle
Senior Lead Officer, LAPD
Summertime is here and with the great weather, loud party complaints will be on the rise.
The LAPD has recently changed its enforcement policy on loud music party violators. In the past when
a citizen called police to complain about loud music at a party, police officers generally could not immediately give a citation for the noise.
The LAPD enforcement procedure was that on the first response to complaints of music, officers were to gather the violator's information and give the violator a warning. Officers would then have to call the station Watch Commander, give notification, and place the violator on a Loud Music Party List.
If officers were to respond to a loud party a second time, officers then had the option to cite the violator.
Party calls can get out of control. I have responded to many parties for loud music that started out with 50-80 partygoers, and turned into 200-500. The new procedure allows officers to cite loud party music violators on the first police contact. Officers will have the discretion to cite or not.
Loud music party calls sometimes result in fights, shootings, stabbings, sexual assaults, and vandalism. The policy change (for the better) will assist officers with being able to crack down on parties before they get out of control. Besides reducing the number of calls to which officers will have to respond before being able to cite, this will be a costly incentive to the violator to stop the out of control partying.
Officers are not going to cite all loud music party calls, but if officers feel that the conduct will continue, or the party is just too overbearing, expect a citation. Remember to call Valley Communications at 1 (877) 275-5273 for police to respond to loud music calls. Please feel free to contact me at (818) 363-1726 with loud music party locations that are continuous problems, so I can track and monitor.
Note:
The Neighborhood Watch meeting for Basic Car 17A23 is cancelled for May because of the planned LAPD Town Hall meeting [see next story]. Our meetings are 7 p.m. the 4th Thursday of each month at Saint John Eudes Church, 9901 Mason Ave.
Foreclosed Homes Attract Trouble
By Capt. Sean Kane
From the LAPD Devonshire Community Newsletter
One of the sad outcomes of the current economic crisis is the number of families who have lost their homes due to foreclosure. A foreclosed home doesn't just affect the family that lived in it. A foreclosed home may impact the neighborhood and community by attracting trespassers, fraudulent renters, theft, and vandalism. No doubt, if you have one of these houses in your neighborhood you're concerned and want to know what you can do to prevent a foreclosed home from becoming a neighborhood nuisance.
Devonshire Area is going to be presenting, "The Impact of Foreclosure and Fraud," at our Annual Town Hall Meeting, 7 p.m., Thursday, May 28, 2009, at Shepherd of the Hills Church, located at 19700 Rinaldi Street, Porter Ranch. We will have representatives from the Department of Building and Safety, the City Attorney's Office, and Devonshire Burglary Detectives. I hope you'll be able to join us for an informative meeting.
For more details and Neighborhood Watch information, click
here
.
GARDEN FESTVAL

[Photo / Saul Daniels]

BLOOMING --
Children made paper flowers at the Chatsworth Historical Society's annual Garden Festival and High Tea last weekend. Councilmember Diana Dixon-Davis, lower left, offered instruction at the Neighborhood Council's booth.
MORE FUNDS STILL NEEDED
Only $300,000 Budgeted for Park Cleanup
Under the mayor's proposed budget, only $300,000 is allocated for lead remediation at Chatsworth Park South.
"While that is relatively small in the scheme of what it will cost to clean up the park, It should get us through the secondary testing. Once the secondary testing is finished, we will have a better idea of how much the cleanup will cost and we will look for full funding," said Matt Myerhoff, communications director for Councilman Greig Smith.
The popular 80-acre Chatsworth park closed last year on Valentine's Day and has remained shut after state toxics regulators warned of a positive test for lead. The park used to be the site of a skeet range.
Meanwhile, the park's recreation center gym floor has been replaced. The $100,000 repair was funded through Proposition K indebtedness, said Megan Cottier, field deputy for Smith. "We are working with Rec and Parks to get the gym opened as soon as possible," Myerhoff said.
"Regarding Mason Park, the [lawn sprinkler replacement] project was delayed because of the two-part design and getting approval from the Prop K Commission to go out to bid. The project is out to bid now," Myerhoff said.
"We are working with Rec and Parks to keep the project moving forward with minimal impact to municipal sports and AYSO as well as our community," he said.
USE MUST BE CUT BY 15%
Water Rationing Begins June 1
Chatsworth residents must cut their water-use by 15% beginning June 1 ... or face higher fees.
A new citywide ordinance requires that any amount of water used over the Tier 1 allowance willl be charged a rate that has increased by 44%.
Councilman Greig Smith's office is still in negotiation to exempt horse owners from the 15% water-use limit if they license their horses, said Matt Myerhoff, communications director.
The so-called
Phase III limits
will restrict outdoor irrigation to two days a week -- on Mondays and Thursdays only. "Phase III seeks to help customers cut their water use significantly and help the City continue to supply this precious resource for the necessities of life," according to Stephanie Interiano of the DWP's Public Affairs Division.
"California faces a drought for the third year in a row. This, coupled with court-imposed limits on imported water, have resulted in significant water shortages," she said.
"Statewide reservoir levels are their lowest since the 1976-78 drought and currently stand at one-third of capacity. The
Metropolitan Water District of Southern California
(MWD), the source for nearly 55% of Los Angeles' water, has indicated that there is a 40% probability that they will allocate less water to their member agencies. If the allocation is 15%, this would mean that Los Angeles would need to conserve an additional 43,000 acre-feet or approximately 14 billion gallons. The LADWP is asking its 680,000 water customers to reduce their use by an equal amount," she said.
If your water bill does not currently show your Tier 1 water allocation you can get it by contacting the DWP directly at 1 (800) 342-5397, or email
waterconservationteam@ladwp.com
. Starting this weekend, the DWP website
LADWP.com
will have a special feature that allows residents to look up their usage tiers and rates by entering their address to determine if they are currently below or above the water-use limit. Councilman Greig Smith also has a water update
here
.
Under Phase III water rationing, it is illegal to:
Water using outdoor sprinklers on days except Mondays and Thursdays;
Use water to wash any hard surfaces such as sidewalks, walkways, driveways or parking areas except in incidences to protect public health;
Allow runoff onto streets and gutters from excessive watering;
Irrigate landscaping between the hours of 9 a.m. and 4 p.m.
Permit leaks from any pipe or fixture to go unrepaired;
Permit watering during periods of rain;
Water outdoors for more than 15 minutes per watering station, 10 minutes for other irrigation systems;
Allow for the washing of a vehicle without using a hose with a self-closing, shut-off device;
Serve water to customers in eating establishments unless requested;
Use water to clean, fill or maintain decorative fountains unless the water is part of a recirculating system;
Permit large landscape areas to water without rain sensors that shut off irrigation systems;
Install non-recirculating systems in new car wash and commercial laundry systems; and
Install single-pass cooling systems in new buildings.
Click
here
for a slide show by Nance Walker-Bonnelli, utility services manager for DWP, which explains the rules.
HOW TO CUT SEWER SERVICE CHARGE
Adding a Water Meter Can Save Money
By Marty Woll
Former Council President
The recent decision by DWP and the Los Angeles City Council to impose financial water-usage penalties is yet another blow to the size of your overall water bill. While we may question the motivation behind these new charges, the absence of moratoriums on new housing or government encouragement of new "settlers" to Los Angeles, the need to conserve water is real. Here's an idea that could save you money in two ways.
Most properties have one water meter that measures total usage each billing period. The meter reading is used to calculate both your water bill and your sewer service charge (SSC). Unfortunately, that meter tells you nothing about how your water is used. Consider installing a second meter that measures only the water used outside the house itself, such as irrigation, swimming pool fill and outdoor pet waterers.

The first benefit from a second meter is that you will have better insight into how you use water and will be able to measure the effects of your own conservation efforts by analyzing the separate meter readings on your DWP bill. The other benefit is that your sewer service charge will very likely decrease dramatically.

This will start putting cash back in your pocket right away and will end up paying for the cost of that second meter in fairly short order. Why, you may ask? The SSC is based on the house portion of your total water usage, the portion assumed to go down the sewer. Without a second meter, the calculation of that house portion is left to a DWP formula that, in my experience, grossly overestimates the house usage and underestimates the non-sewer outdoor uses.
I had my second water meter installed back in 2002 and, after analyzing my bills before and after that installation, was shocked to see how much I had been overcharged as a result of the DWP's allocation formula. My average SSC went from more than $92 per bill to about $24 per bill. Since moving in six years earlier, I had been overcharged nearly $2,400.

The meter, permit and installation by a licensed plumber had cost me about $600 back then, so my payback period was less than one year. In 2004 I went downtown to testify before the City Council as it considered an increase in the SSC rates. I gave them my actual before-and-after numbers to demonstrate how inaccurate the DWP formulas were to Valley homeowners, with our hotter climate and larger lot sizes. Of course, my argument fell on deaf ears, and the increase was approved without discussion or dissent. I understand the need to pay for public infrastructure such as sewage treatment, but I don't want to be saddled with a disproportionate share of the cost. We get enough of that treatment in the Valley as it is, but you now have a way to get at least part of the burden off your back.
KAUFMAN AND WASHBURN
Governor Picks 2 for Valley Fair Board
Chatsworth Neighborhood Council member Mary Ellen Kaufman, and Chatsworth resident Gary Washburn have been appointed to the Valley Fair Board of Directors (51st District Agricultural Association), by Gov. Arnold Schwarzenegger.
Kaufman has served as an insurance agent for Kaufman Associates Insurance Agency since 2003. Previously, Kaufman was the special events coordinator for Pierce College Equestrian Education Center, a travel agent and an insurance adjuster. She is a member of Equestrian Trails, the Chatsworth Neighborhood Council and the Los Angeles Police Department Voluntary Mounted Patrol.
Washburn has served as a sales and marketing associate for Prudential California Real Estate since 1977. From 2000 to 2006, Washburn was the senior district director and community relations director for California Assemblymember Keith Richman and previously the community relations director for Lakeside Healthcare. Washburn is a member of the Police Assistance League Supporters for the Los Angeles Police Department Board of Directors and the Southland Regional Association of Realtors Board of Directors. He is also the commissioner for the Emergency Medical Service Commission for Los Angeles County.
Organizers of the fair put the event on hiatus for 2009 until it finds a permanent home at a reasonable price, according to the Los Angeles Daily News. The fair has been transient since moving from the Los Angeles Equestrian Center in 1998, bumping between Hansen Dam Equestrian Center in Lake View Terrace to Castaic Lake to Saugus Speedway in Santa Clarita, the Daily News reported.
CHATSWORTH IN THE NEWS

[Ventura County Star]

METROLINK MEMORIAL --
The Simi Valley City Council has approved the design of a memorial to honor the victims and those affected by last year's devastating Chatsworth Metrolink crash. The
permanent memorial
, complete with a walking path, pillars that represent those who died and benches for reflection, will be built on the southeast corner of the grassy area of the Simi Metrolink station on Los Angeles Avenue.
LOCAL JOB SEARCH




Opportunity Knocks



You might also click on WorkSource California.


ELECTRIC MOWER DISCOUNT
Trade in Your Gas-Powered Lawn Mower
You can trade in your old polluting gas-powered lawn mower for a deeply discounted new electric lawn mower and help reduce air pollution.
Using electric mowers also reduces fuel costs.
The cordless rechargeable electric mowers will cost $100 to $160 with the trade-in. They operate for up to an hour on a charge and come with a rear-mounted bag and a mulching kit.
The South Coast Air Quality Management District (AQMD) will hold several exchange events in several locations during May and June. For location information click
here
.
For elegibility and registration information click
here
or call
1 (888) 425-6247.
TAX AMNESTY
L.A. City Tax Penalty Amnesty Begins
The city is offering a penalty waiver for businesses in Los Angeles.
The program does not mean that business do not have to pay their taxes. But they can avoid penalties imposed as a result of nonreporting, underreporting, underpayment, or nonpayment of certain taxes.
It covers business tax, telephone, electricity and gas user's tax, commercial tenant's occupancy tax, transient occupancy tax and parking occupancy tax, and is meant to offer relief to struggling businesses during the economic recession.
Notifications to delinquent accounts began late April. This program is in effect from May 1 to July 31.
For information on eligibility, call the Tax Amnesty Hotline
1 (213) 978-1555 or visit
www.lacity.org/finance
.
ACTION CALENDAR
Music Matters 2009 Gala
Lawrence Middle School Band Booster Club gala, 6:30 p.m. - 10 p.m.,

Saturday, May 2

, features the Delgado Brothers Band, surprise guests, food, dessert, a silent auction and dancing to support the school band
program. $25 per person. Tickets, contact Laura Nixholm,
1 (818) 970-9150, president@lmsbbc.org. Details, http://www.lmsbbc.org/.


E-Waste Collection
The Greater San Fernando Valley Chamber of Commerce offers free environmentally responsible disposal of old electronic devices 9 a.m. - 4 p.m.
Saturday, May 2
at The Church on the Way parking lot
, Kester Avenue., south of Sherman Way, in
Van Nuys. Details,
1
(818) 989-0300.
Citrus Sunday
Pick the extra
citrus
from trees in your yard
Sunday, May 3
. Put the washed fruit in plastic bags. Drop it off at a Chatsworth fire stations between 10 a.m. and 3 p.m. Station 107 is at 20225 Devonshire St. Station 96 is at 21800 Marilla St. Fruit will be donated to area food banks. Details,
www.CD12.org
or call 1 (818) 756-8501.
Classic Chevy Car Show
Enjoy the show,
Sunday, May 3
. There will be a Chevy engine raffle, vendors, bake auction, 50/50, adults & kids raffles, and food. Approximately 200 classic cars, trucks, and motorcycles. Open to all makes and models. Rancho San Antonio Boys Town, 21000 Plummer St. Details, 1 (818) 259-1964.
Postal Service Food Drive
Bag non-perishable food donations
Saturday, May 9,
for pick-up by your postal carrier. Donations will be delivered to area food banks. Details, click
here
.
E-Waste Collection, Document Shredding
Drop off used electronic devices such as computers, TVs, cellphones or anything with a microchip in it so that it can be disposed of in an environmentally responsible manner, from 9 a.m. - 3 p.m.,
Saturday, May 9
, at Beckford Avenue School, 19130 Tulsa St., Northridge. The Northridge West Neighborhood Council will also provide free, confidential document shredding, a great way to protect against identity theft. Details, call Beckford Avenue School, 1 (818) 360-1924.
Soccer Sign-Ups
Boys and girls ages 4-18 can register to play AYSO soccer at Mason Park. Sign up 10 a.m. - 2 p.m.,
Saturday, May 9
, at the park. Details, 1 (818) 885-1639,
ayso795@sbcglobal.net
or click
ayso795.org
.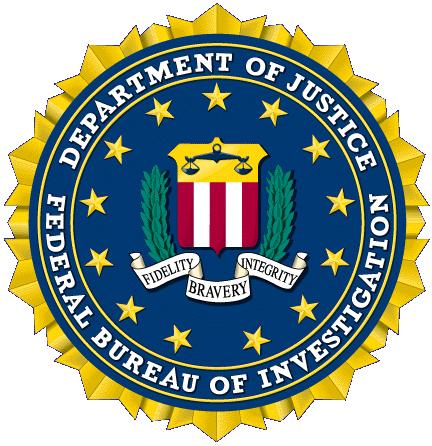 Terrorism Awareness
The School Terrorism Awareness and Response Exercise on
Saturday, May 9,
will be a combination of training and simulation geared to preparing for and responding to a terrorist takeover at a school.
El Rancho High School,
6501 S. Passons Blvd., Pico Rivera.
For online registration g
o to
http://cawnps.org
and click on the Event Registration icon. For more information email FBI Special Agent
Regina Miles
or call 1 (310) 692-9802.
Time to Buy Forever Stamps
The United States Postal Service is raising
rates
Monday, May 11
, from 42 to 44 cents for a first class letter. You can buy
Forever stamps
at the lower rate now and use them after the 5% rate hike is instituted. The USPS introduced the Forever stamp two years ago.
SOLID Pancake Breakfast
Enjoy all-you-can-eat, home-made pancakes by our local police officers 7:30 - 10:30 a.m.,
Saturday, May 16
. Proceeds benefit SOLID (Supporters of Law Enforcement in Devonshire), a non-profit group that provides non city-supplied equipment for the police officers at Devonshire Division. $6 per person. Devonshire Community Police Station, 10250 Etiwanda Ave., Northridge. Details,
soliddev.org
.
Family & Music Festival
The festival will feature live music, street performers, arts and crafts, and more than 25 local restaurants,
Saturday, May 16,
from noon to midnight and
Sunday, May 17,
from noon to 8 p.m. Adults will be able to enjoy a micro beer and fine wine garden at Warner Center Park in Woodland Hills. Prices: kids ages 5-15 are $6, 16 and up are $9, all who come in past 5 pm are $11. Kids under 5 are free. Proceeds go to the Elevate Hope Foundation, dedicated to providing abused and abandoned children an alternative method of therapy through music and the arts. For more information, call 1 (818) 342-7939 or click
familyandmusicfestival.com
.
Election Day
The statewide Special Election is
Tuesday, May 19
. There are six state measures on the ballot as well as a runoff election for Los Angeles city attorney and two community college board seats. Details, call 1 (800) 815-2666 or click
lavote.net
.
LAPD Town Hall Meeting
Devonshire area Captains Sean Kane and David Hanozuk wil lead a meeting on "The Impact of Foreclosure and Fraud," 7 p.m.,
Thursday, May 28
, at Shepherd of the Hills Church, 19700 Rinaldi St., Porter Ranch. Speakers will address: foreclosures, fraudulent renters, trespassing and the need to "take back your neighborhood." Details,
here
and
here
.
E-Waste Collection
Planet Green, in partnership with Chatsworth High School and Electronic Recycling Solutions, is providing a free two-day E-Waste collection on
Friday, May 29, and Saturday, May 30,
from 9 a.m. to 2 p.m. All proceeds from the collection will go to Chatsworth High School. Planet Green is located at 20724 Lassen St.
LAPD Safety Fair and Car Show
Come check out the classic cars, hot rods, race cars and custom choppers, 9 a.m.- 3 p.m.,
Saturday, May 30
, at Petit Park, 16730 Chatsworth St., Granada Hills. There will be police helicopter flyovers, skydivers, booths and demonstrations. See LAPD bomb squad vehicles, mounted police units, LAPD helicopters and more. There will be live music, prize drawings, a pancake breakfast and BBQ lunch. Admission is free. Details, call Valley Traffic Division at 1 (818) 644-8146 or 1 (818) 644-8142
Free Gift

Bring this coupon to the next Neighborhood Council Meeting and receive a free

Be Safe, Be Seen

safety flasher. Wear it while jogging, cycling, walking the dog.

Name: ________________________________________

Email: ________________________________________

While supplies last 5.2.09