Greetings!

Your Neighborhood Council Meets
on Wednesday

Join us at 7 p.m., at Lawrence Middle School, 10100 Variel Ave., for the meeting and light refreshments.

Bring your questions and civic announcements.


FREE FESTIVAL

Chatsworth's Day of the Horse Is April 18




THE
6th Annual Chatsworth Day of the Horse will be April 18 at Ride On Therapeutic Horsemanship, 21126 Chatsworth St.
An important part of the celebration is the "Safety Around Horses" poster contest.
This contest is open to any child in grades K-8 who attends school in Chatsworth or who resides in Chatsworth and attends school elsewhere. Above is the 2008 overall winner by Ashlee Macalino from St. John Eudes School.
For poster contest rules contact Mary Kaufman at (818) 326-5772. For general information regarding the Day of the Horse Celebration, contact Steve Columbus at (818) 300-1469.
NOW
you can read any of the previous Chatsworth Roundup newsletters online.
Just click
HERE
for the archive.
ALL ABOUT
THE COUNCIL SYSTEM
About the Council
The mission
of the Chatsworth Neighborhood Council is to provide an open forum for public discussion of issues concerning the Chatsworth community and to facilitate communication between the City of Los Angeles and Community Stakeholders.
Map
of Chatsworth Neighborhood Council boundaries. Click
here
.
When We Meet



All volunteer

committees meet monthly. Meetings begin at 7 p.m. at the Chatsworth Train Depot at 10038 Old Depot Plaza Road, Chatsworth, unless otherwise noted.


1st Wednesday:

CNC Board at Lawrence Middle School, 10100 Variel Ave.


2nd Tuesday:
Beautification.


2nd Wednesday:
Equestrian.


3rd Tuesday:
Public Safety & Transportation.


3rd Wednesday:
Enhancements.


3rd Thursday:
Land Use.


4th Tuesday:
Outreach

Check the CNC website for last-minute changes.


COMMUNITY GARDEN


Plant Some Seeds
in Chatsworth

The Mid San Fernando Valley Rotary is planning a community garden in Chatsworth.

Rortary says the benefits include educational opportunities, children's plots, affordable organics, and building neighborhood self-reliance.

Stakeholders who want to create a space to raise vegetables and share in the "fruits" of their labor can contact the coordinator, Marie Patterson, at marie@nayafresh.com or (818) 341-8888.


WHIRLWIND TOUR




70 Lawrence Pupils Attend Inauguration



During a whirlwind visit to Washington, D.C., 70 students from Lawrence Middle School witnessed the recent inauguration of President Obama and attended one of the formal balls.

Teacher Brent Smiley also arranged visits to the Natural History Museum, Library of Congress, the Capitol building, Supreme Court, Arlington National Cemetery, the memorials on the National Mall and the Washington Monument.


HELP IS AVAILABLE


Facing Foreclosure?
Pick Up the Phone

Need help with your mortgage? Call (888) 89-LA NHS, email counseling@lanhs.org or see http://www.lanhs.org/.



---





Energy Aid:

For information on the Gas Company's bill assistance programs, visit www.SocalGas.com/assistance, or call toll-free at (800) 427-2200. For energy saving tips, click HERE.

50,000 LESSONS

Ride On Therapeutic Celebrates 15 Years

Ride On Therapeutic Horsemanship will be celebrating 15 years of service to the disabled and the community, on

Saturday, March 28,

at their new ranch and permanent home in Chatsworth.

Everyone is welcome to attend this free event. Enjoy a free pancake breakfast and tour the new facility. A ribbon and cake-cutting ceremony will take place at 11 a.m. to celebrate 50,000 lessons given and the promise of many years of service to come at Ride On's new ranch.

Ride On has specialized facilities, specially trained horses, and highly trained staff that offer therapeutic horsemanship to people with disabilities.



Saturday, March 28




9:00 am to 2:00 pm




Ride On Ranch




10860 Topanga Canyon Blvd.




Chatsworth



For more information, call Sara Jones at Ride On at (818) 700-2971 or visit http://www.rideon.org.


BE PREPARED


If Rain Threatens, Sandbags Available

Stakeholders can get free sandbags at fire stations for use around their driveways, yards and in front of doorways to protect their homes from rain water.
For ongoing flood and emergency updates visit LA Fire Department website
http://LAFD.org
.
SAND & BAGS AVAILABLE FOR FREE:
Burlap bags used to make sandbags are available at all Fire Stations. The LAFD website has information on where to find all locations where free sand is available, as well as instructions on properly using sandbags at
http://lafd.blogspot.com/2008/11/lafd-provides-sandbags-for-homeowners.html
.
SANDBAGS AVAILABLE AT:
Fire Station 96
21800 Marilla St., (1 block south of Lassen, 1 block east of Topanga Cyn.) Chatsworth


Fire Station 18
12050 Balboa Blvd., Granada Hills
Fire Station 28
11641 Corbin Ave., Porter Ranch
Fire Station 87
10124 Balboa Blvd., Granada Hills
SAND IS AVAILABLE AT:


Browns Canyon

At De Soto Ave. and the 118 Freeway, Chatsworth


Knollwood Country Club Parking Lot
12040 Balboa Blvd., Granada Hills
Bridge at O'Melveny Park
17300 Sesnon Blvd., Granada Hills
KEEP IT GREEN
Here's Where You Can Recycle Locally
Vons Shopping Center
,
20440 Devonshire St.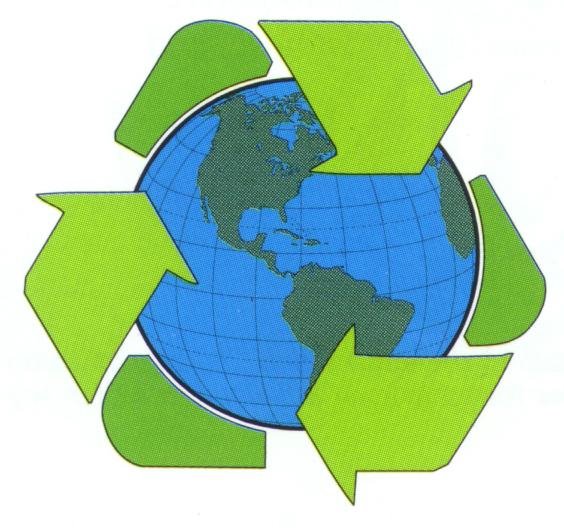 Valley Recycling Center
,
20220 Plummer St.,
818-885-7318
Budget Recycling
,
21250 Nordhoff St.,
818-998-1700
Quick Phones


Neighborhood Council
(818) 464-3511



West Valley Alliance (graffiti removal)


(818) 885-8885



Police Tipoff Line


(818) 832-0563



L.A. City Infoline


311


City Services
Zero Waste
The City has a Zero Waste team soliciting opinions on how to reduce solid waste. Find out how you can participate.
Zero waste brochure
.
Bureau of Sanitation
The BOS is working to convert our solid waste into renewable energy.
Read the brochure
.
Be Prepared for
the 'Big One'
This is the 150th anniversary of the last great San Andreas Earthquake. Dare to Prepare is a campaign to prepare for the next big quake. Find out what you can do at the
Dare to Prepare site
. Read the
LAFD letter
.
Free Shade Trees
You can get free shade trees through DWP.
Read about the Trees for a Green LA program
DWP Residential Energy and Water Saving Programs
The DWP offers incentives to recycle your old refrigerator and buy an energy efficient one. Other appliance incentives are available too. Receive $100 towards an ultra low flush toilet.
Read about DWP rebates
.
Online Service Requests
You can place service requests for street repair, tree trimming, downed trees or palm fronds in the street
online
.
This is a service provided by the
Bureau of Street Services
.
Property Activity Reports
Did you know that you can view all permit requests for a property online?
Click here
to access the City's online reporting system. Enter in the address and view the permits.
This is a service provided by the
Department of Building and Safety
.
--Adapted from the PRNC newsletter.


CNC Contact

Chatsworth Neighborhood Council
Post Office Box 3395
Chatsworth, CA 91313-3395

Ph: (818) 464-3511
Fax: (818) 464-3585

Email:


i

nfo@chatsworthcouncil.org
Web:
http://www.chatsworthcouncil
.org

Complete CNC activities calendar:
http://www.chatsworthcouncil
.org/activities.php

Complete community events calendar:
http://www.chatsworthcouncil
.org/events.php


LEAP TO PHASE III PROPOSED

Chatsworth May Face More Water Rationing, Rate Hike
Penalty Could Double Your DWP Bill
Chatsworth faces the double whammy of a severe drought and a blistering summertime climate which may force the most stringent water rationing in decades. A cap on water use may begin within a month if the Department of Water and Power (DWP) and City Council act.
Governor Arnold Schwarzenegger has declared a state emergency due to drought and said he would consider mandatory water rationing in the face of nearly $3 billion in economic losses from below-normal rainfall this year.
And Mayor Antonio Villaraigosa called for moving Los Angeles from Phase I to Phase III of the City's Water Conservation Ordinance, which will restrict outdoor irrigation to two days a week -- on Mondays and Thursdays only.
The strategy shifts the city's focus from promoting efficient indoor plumbing to the outdoors, where residents use 30 to 40 percent of their water.
Rebates Proposed
Councilman Greig Smith has introduced a City Council motion that would offer homeowners and businesses rebates for installing devices that automatically adjust sprinkler watering levels based on weather conditions to conserve water during the drought.
"[Irrigation ...] water is wasted if sprinklers are running while it rains. Our motion would offer full rebates from the Department of Water and Power to residents or businesses that install sprinkler controllers that adjust watering levels based on satellite information or moisture levels in the ground," said Mitch Englander, Smith's chief of staff.
The motion would also require the devices at all city-owned properties and asks CalTrans to report on use of DWP water on medians and landscaped freeway embankments within the city.
The DWP has signaled it could impose caps on water use as part of efforts to tackle California's three-year drought. Under the plan, which has been adopted in principle by the department's board, homes and businesses would pay a penalty rate of almost double normal prices for any water they use over their monthly allowance.
"The message is simple: if you save water, you will save money," Villaraigosa said.
Restrictions and Rates
The restrictions -- the first of six levels have been in place for more than a year -- and rate changes could be enacted by spring if approved by the City Council and DWP.
The five-member DWP board plans to formally vote on details of the measure this month. Then the City Council is expected to act.
The plan is modeled on the previous water-rationing measures, which were introduced in March 1991 in response to the last major drought. A DWP spokesman told Reuters that the measure successfully cut citywide water use by about 25 per cent.
"The level of severity of this drought is something we haven't seen since the early 1970s. We have to move quickly to address this problem," Villaraigosa said.


Cut in Supply
Quick action is necessary, he said, because the Metropolitan Water District -- a major wholesale water supplier to the city and the rest of Southern California -- has warned that it may be forced to cut water deliveries by 15 percent to 25 percent.
"Our water supplies have been cut and our snow pack in the Eastern Sierra is precariously low," said David Nahai, chief executive and general manager of the DWP. "We are now in a situation where all of Los Angeles must be in a water conservation mode 24 hours a day, seven days a week, year round, rain or shine.
Complicating matters are federal court restrictions on water that can be pumped from the Sacramento-San Joaquin Delta in northern California, which furnishes much of the state's irrigation and drinking supplies, in order to protect endangered fish species.
Los Angeles has recently experienced heavy rain, but experts said that they have not proved sufficient to bring an end to the drought, warning that both the snow pack in the Sierra Nevada and the reservoirs it feeds are still badly depleted.
The water content of the Sierra Nevada snow pack -- the backbone of the state's water supply -- is about 80 percent of normal for this time of year, according to measurements of water content at several backcountry spots.
That's a turnaround from a month ago, when the water content measured just 61 percent of normal after the eighth-driest January on record had the state teetering on a the edge of its worst-ever water crisis.
"While the storms that we had in February have certainly improved our circumstances over the first of last month, we still have a long way to go," Frank Gehrke, chief of snow surveys for the California Department of Water Resources, told the San Francisco Chronicle. "Reservoir storage is still way below average, and the likelihood of large-enough storms to have significant recovery drops way off as we move into March."
Numerous rebates are available for water saving devices such as weather based irrigation controls, rotating sprinkler nozzles and synthetic turf. Information is available at
bewaterwise.com
.
Mayor Antonio Villaraigosa is urging Phase III water use restrictions. Stakeholders are already in Phase I.
PHASE I:
* Prohibits hosing sidewalks, driveways and parking areas unless permitted by law.
* Prohibits using water to clean, fill or maintain levels in decorative fountains or ponds unless the water is part of a recirculating system.
* Restaurants cannot serve drinking water to people unless expressly requested.
* Customers are required to repair leaking pipes and water fixtures in a timely manner.
* Customers can wash cars only with hoses that have a self-closing water shut-off device.
* Prohibits watering lawns and landscape when raining.
* Prohibits watering lawns or landscape between 9 a.m. and 4 p.m.
* Customers can be fined if sprinklers allow excess water to flow onto sidewalks, driveways, streets or gutter.
* Hotels and motels must give guests the choice not to have towels and linens laundered daily.
PHASE II adds:
* Landscape irrigation allowed Monday, Thursday and Saturday only.
* Using a hand-held hose to water lawns and landscape allowed any day between 9 a.m. and 4 p.m.
PHASE III adds:
* Landscape irrigation allowed Monday and Thursday only.
PHASE IV adds:
* Landscape irrigation allowed Monday only.
* Prohibits car washing at home.
* Prohibits filling swimming pools and spas.
PHASE V adds:
* No landscape irrigation.
PHASE VI adds
:
* The DWP board is authorized to implement additional prohibited uses of water based on the supply situation.
Sources: Reuters, DWP, the Los Angeles Times, San Francisco Chronicle, the Mayor's office and Councilman Smith's staff.
NEW 11-DIGIT DIALING

818 / 747 Phone Area Code Overlay Begins on April 18
When in Doubt, Dial It Out

Beginning April 18, all telephone customers with an 818 number will have to change the way they dial, according to the California Public Utilities Commission.
The new 747 area code will serve customers in the same geographic region as the current 818 area code, which includes the communities in the San Fernando Valley, as shown on the map, and small parts of Pasadena and Thousand Oaks. This is known as an area code overlay.
What is an Area Code overlay?
An overlay is the addition of another area code (747) to the same geographic region as an existing area code (818). An overlay does not require customers to change their existing area code.
What will be the new dialing procedure?
To complete calls from a
landline
phone, all calls in the 818 area code that are currently dialed with seven digits will need to be dialed using 1+ area code + telephone number.
To complete calls from a
cellular or mobile phone
, callers may dial the area code + telephone number or 1 + area code and telephone number whenever placing a call from a phone number with the 818 or 747 area code.
When will the change begin?
Beginning April 18, you must use the new dialing procedure for all calls. After this date, if you do not use the new procedure, your call will not be completed, and a recording will instruct you to hang up and dial again.
Beginning May 18, new telephone lines or services may be assigned numbers with the 747 area code.
What will you need to do?
In addition to changing your dialing procedure, all services, automatic dialing equipment, or other types of equipment that are programmed with a 7-digit telephone number will need to be reprogrammed to use the new dialing procedure. Some examples are life safety systems, fax machines, Internet dial-up numbers, alarm and security systems, gates, speed dialers, mobile phone contact lists, call forwarding settings, voicemail services, and similar functions. Be sure to check your business stationery, advertising materials, personal checks, and your pet's ID tags to ensure the area code is included.
What will remain the same?
Your telephone number, including current area code, will not change. The price of a call, coverage area, or other rates and services will not change due to the overlay. What is a local call now will remain a local call regardless of the number of digits dialed. You can still dial just three digits to reach 911, as well as 211, 311, 411, 511, 611, 711 and 811.
Who may you contact with questions?
If you have any questions, access
http://www.cpuc.ca.gov/818areacode
, or call your telephone carrier.
PARK UPDATE

[Photo / Saul Daniels]

FLOORED
-- Replacement of the deteriorated gym floor in the Chatsworth Park South recreation center has begun. The $100,000 repair is funded through Proposition K indebtedness, said Megan Cottier, field deputy for Councilman Greig Smith. However, there is still no target date for reopening the gym and the park, she said. A skeet-shooting range once occupied a portion of what is now lead-contaminated parkland. Elsewhere, portions of Mason Park are scheduled close at beginning in April to replace the sprinkler system.
STREET FLOODING



One Problem Down the Drain



You may have noticed less water standing in Chatsworth streets during our recent rains.

Members of the Public Safety and Transportation Committee who saw street flooding from blocked storm drains during the November rains provided a list of drains needing cleaning to the city's Wastewater Collection Division.

As a result, the city cleaned 24 street drains in the Chatsworth area. If you see a city street drain that needs cleaning, you may report it to the Wastewater Collection Division by calling either

311

or

(818) 756-9254

.


FREE CERT CLASSES


Six Mondays That Could Save a Life



By Clara Woll




Public Safety and Transportation Committee



The Chatsworth Neighborhood Council wants to encourage everyone to learn how to help themselves, their loved ones, neighbors or co-workers in the event of a disaster by taking free Community Emergency Response Team (CERT) training.

The 17.5-hour CERT course is taught by instructors from LA City Fire Department. The course will introduce up to 90 participants to earthquake preparedness, fire suppression, first aid, triage and basic search and rescue techniques that include hands-on practice. The Council has previously offered CERT, CPR and First Aid classes.

The CERT course is normally seven sessions. However, this class will be offered on six Monday evenings, May 4, May 11, May 18, June 1, June 8 and June 15, from 7 to 9:30 p.m. at the Chatsworth Mobile Home Park Clubhouse, 21500 Lassen St., just south of the Chatsworth Train Depot. There will be no class on Memorial Day. Participants can make arrangements to attend makeup classes at another location if they miss any in Chatsworth.

To register, email cert@chatsworthcouncil.org or call

(818) 464-3511.

Leave your name, phone number and email address. Registration will be on a first-registered-first-served basis.


HOMEOWNER ASSISTANCE
Free Property Assessment Seminar

A free 90-minute seminar aims to assist property owners who feel their taxes should be lowered due to a decline in the value of their property.
The April 22 seminar will cover taxpayer appeal rights, when to apply for an assessment reduction, how to prepare for a hearing, what qualifies as admissible evidence, what will happen at the hearing and what to expect after the hearing.
The County Assessor's office will offer the seminar in Van Nuys at the Bernardi Senior Center, 6514 Sylmar Ave., Wednesday, April 22, 2 p.m. Parking is free, entrance on Hamlin Street. Click
HERE
for more details or call (213) 974-4240.
Beware of Property Tax-Cut Scams
Beware of firms charging a hefty fee to "assist" area homeowners in filing property assessment reduction forms. You can download them free, here:
Change in Assessment form
, and visit the County's
Assessment Appeals
page for full details on all aspects of property assessment, including proposed reductions.
The County Assessor has already begun reviewing 500,000 residential properties to consider whether their assessed values should be reduced for 2009, and property owners will be notified in June of the results. Property owners can also call toll-free (888) 807-2111 for assistance.
County Offers Foreclosure Aid
The County's
Department of Consumer Affairs
is offering a variety of information and assistance for homeowners and property owners at risk of foreclosure, trying to refinance, or otherwise navigate through today's economic turbulence.
According to department figures, foreclosures jumped from 14,000 homeowners in 2007 to 40,000 in 2008, a 186% increase. Rising unemployment, expiring foreclosure moratoriums and falling property values can be expected to impact many more homeowners in 2009. For more detailed information on the range of homeowner-related programs and services the department offers, visit the
Homes
page.
CHATSWORTH IN THE NEWS

[Mel Melcon / Los Angeles Times]

FLAT BROKE --
Chatsworth High's drama program boasts an illustrious list of movie alums: Kevin Spacey, Val Kilmer and Mare Winningham. But now the drama program is so broke that the fall play is canceled, reports Sandy Banks at
latimes.com
. Clockwise from far left, Sam Sterns directs actors Jade Rivera, Miranda Dainard, Brian Bose, and Desirae Lupien in a scene from "Macbeth." The drama program's big fund-raiser is 7 p.m., Friday, March 6. The music and variety show includes dinner for $10.
POLICE REPORT
Family Member Held in Homicide

By Daniel Del Valle
Senior Lead Officer, LAPD
There was a recent murder in the 22000 block of James Alan Circle involving family members and a suspect was arrested and taken into custody at the crime scene.
Other than that family situation, crime has been on the decline
in Chatsworth.
It is extremely important to watch out for one another, and if you feel that a situation or an argument is possibly escalating out of control call
911
. It is better to feel safe than sorry, second guessing yourself later as to whether you should have called for police.
When a life is endangered or a crime is in progress call
911
. If the emergency is strictly medical, please immediately tell the
911
operator or medical resources could be delayed.
If you have a non-emergency issue and you wish to have police respond, please call
(877) 275-5273
, or remember the number as
(877) ASK-LAPD
. Please do not call the LAPD Devonshire front desk to dispatch police officers. Communications operators working the
911
or
(877) ASK-LAPD
telephone lines are the only resource used to dispatch police units.
Officers will respond with lights and sirens to a call of life in jeopardy. Lesser situations will be answered in the order the call was taken. Remember that the Devonshire Division is huge, so please don't wait until the last second to call for help.
.
Click
HERE
for a map of the Basic Car patrol areas.
District Meeting:
The semi-annual
Devonshire area District Meeting
will be 7 p.m. Tuesday, March 10th at Shepherd of the Hills Church, 19700 Rinaldi St., Porter Ranch. Meet Devonshire captains, the senior lead officers and detectives of the Devonshire Community Police Station, for a discussion of "What influences your children when they are out of your sight?"


Neighborhood Watch:
The next meeting will be at 7 p.m., Thursday, March. 26, at St. John Eudes Church. All meetings are held on the 4th Thursday of each month at St. John Eudes Church located at 9901 Mason Avenue, unless we have a scheduled District or Town Hall Meeting. Please join us!
ACTION CALENDAR
Chatsworth Farmer's Market
Every Saturday

. 4-8 p.m., St. Stephen Presbyterian Church, 20121 Devonshire St. Farmer's Market features pony rides, petting zoo, jumpers, hot food, sweets, live entertainments, and fresh vegetables and fruit.
Dinner and Theater
The Chatsworth HIgh School drama program's big fund-raiser is 7 p.m.,

Friday, March 6

. The music and variety show includes dinner for $10.
Chancellor Hall, 10027 Lurline Ave. Details, click HERE.
Devonshire LAPD District Meeting
The semi-annual Devonshire area District Meeting will be 7 p.m.

Tuesday, March 10

, at Shepherd of the Hills Church, 19700 Rinaldi St., Porter Ranch. Meet Devonshire captains, the senior lead officers and detectives of the Devonshire Community
Police Station, for a discussion of "What influences your children when they are out of your sight?"
Click HERE for details.
Los Angeles Police Foundation
St. Patrick's Day Hike and Beach Party on

Sunday, March 15

, at Gladstone's of Malibu. Pre-register by Friday, March 6th for discounted fees: Adult $25; Child $15 (price includes food and t-shirt, while supplies last). To register, click HERE. Details, click HERE or call Pat or Alexis at (213) 489-4636.


Graffiti Clean-Up
Join your neighbors to the east to clean up graffiti in Limekiln Canyon, 8 a.m.-11 a.m.,

Saturday, March 21

. Meet on Chatsworth Street, west of Tampa Avenue in Northridge. Details, (818) 535-0482.


Neighborhood Watch
The next meeting is 7 p.m.,
Thursday, March 26
, at St. John Eudes Church, 9901 Mason Ave.
Ride On Celebration and Pancake Breakfast
Enjoy free pancakes

Saturday, March 28.

Tours of the new ranch offered
9 a.m. to 2:00 p.m.
,
10860 Topanga Canyon Blvd.
Details, call Sara Jones at (818) 700-2971 or visit http://www.rideon.org.
The AEAC Student Art Show


will be held 11 a.m.-5 p.m.,

Sunday, March 29,

at the Chatsworth Train Depot. Free admission.


Visit Chatsworth Reservoir
This unspoiled preserve is open to the public one day a year. Visit on

Sunday, April 5

for docent-led tours. See native plants and various species of birds which inhabit the area. Picnic under 500-year-old oak trees and hear the history of the decommissioned reservoir. Please bring blankets to sit on, food and water to snack on. Sun-block is recommended. Be aware that refuse must be packed out so that the area is protected. For entry, head southeast from the intersection of Woolsey Canyon Road and Valley Circle Boulevard. Map.
Tip-A-Cop


Gratuities from dinner at the Claim Jumper Restaurant in Northridge, 5 - 9 p.m.,
Thursday, April 16
, will benefit the Special Olympics. Local police officers will wait tables. 9429 Tampa Ave. Details: Call David Bush (818) 599-3538 or email
R2493@earthlink.net
.
Day of the Horse
The 6th Annual Day of the Horse celebration sponsored by the Chatsworth Neighborhood Council, will be 11 a.m.-3 p.m.,

Saturday, April 18

, at Ride On Therapeutic Horsemanship, 21126 Chatsworth St. Admission is free.
Click HERE for details.
Giant Book Sale
10 a.m.-2 p.m.,
Saturday, April 18
. Sponsored by Friends of the Chatsworth Library. Hardcovers $1, paperbacks 50-cents, children's books 3 for $1. 21052 Devonshire St.


Property Assessment Seminar
The County Assessor's office will offer a seminar in Van Nuys at the Bernardi Senior Center, 6514 Sylmar Ave.,

Wednesday, April 22,

2 p.m. Parking is free, entrance on Hamlin Street. Click HERE for more details or call (213) 974-4240.

Eart
h Day Cleanup in Chatsworth


Volunteers meet 9 a.m.,

Saturday, April 25

, at Chatsworth Park North. Projects usually include a graffiti paint-out, sandbox sifting and trash pick-up.
Garden Festival at the Historic Acre


11 a.m.-4 p.m.,

Sunday, April 26

at the entrance to Chatsworth Park South, west end of Devonshire Street. Parking is limited, so plan to use the free shuttle service from the Chatsworth Train Depot -- every 15 minutes. $4 donation requested. Children $1. Under 5 free. Details, (818) 882-5614

Citrus Sunday
Pick the extra
citrus
from trees in your yard
Sunday, May 3
. Put the washed fruit in plastic bags. Drop it off at a participating San Fernando Valley Fire Station between 10 a.m. and 4 p.m. Fruit will be donated to area food banks. Details,
www.CD12.org
or call (818) 756-8501.
SOLID Pancake Breakfast
Enjoy delicious, home-made pancakes by our local police officers 7:30 a.m. - 10:30 a.m.,
Saturday, May 16
. Proceeds benefit SOLID (Supporters of Law Enforcement in Devonshire), a non-profit group that provides non city-supplied equipment for the police officers at Devonshire Division. Devonshire Community Police Station, 10250 Etiwanda Ave., Northridge. Details,
www.soliddev.org
.
Free Gift

Bring this coupon to the next Neighborhood Council Meeting and receive a free

Be Safe, Be Seen

safety flasher. Wear it while jogging, cycling, walking the dog.

Name: ________________________________________

Email: ________________________________________

While supplies last 3.3.09