Greetings!


THE
6th Annual Chatsworth Day of the Horse will be April 18 at Ride On Therapeutic Horsemanship, 21126 Chatsworth St.
An important part of the celebration is the "Safety Around Horses" poster contest.
This contest is open to any child in grades K-8 who attends school in Chatsworth or who resides in Chatsworth and attends school elsewhere. Above is the 2008 overall winner by Ashlee Macalino from St. John Eudes School.
For poster contest rules contact Mary Kaufman at (818) 326-5772. For general information regarding the Day of the Horse Celebration, contact Steve Columbus at (818) 300-1469.
NOW
you can read any of the previous Chatsworth Roundup newsletters online.
Just click
HERE
for the archive.
ALL ABOUT
THE COUNCIL SYSTEM
About the Council
The mission
of the Chatsworth Neighborhood Council is to provide an open forum for public discussion of issues concerning the Chatsworth community and to facilitate communication between the City of Los Angeles and Community Stakeholders.
Map
of Chatsworth Neighborhood Council boundaries. Click
here
.
When We Meet



All volunteer

committees meet monthly. Meetings begin at 7 p.m. at the Chatsworth Train Depot at 10038 Old Depot Plaza Road, Chatsworth, unless otherwise noted.


1st Wednesday:

CNC Board at Lawrence Middle School, 10100 Variel Ave.


2nd Tuesday:
Beautification.


2nd Wednesday:
Equestrian.


3rd Tuesday:
Public Safety & Transportation.


3rd Wednesday:
Enhancements.


3rd Thursday:
Land Use.


4th Tuesday:
Outreach

Check the CNC website for last-minute changes.


OFFER YOUR OPINION




Take L.A. Budget Survey Today



You can help determine how your Chatsworth tax dollars will be spent by participating in this city-sponsored online survey.



Click

here

for the budget survey.




BE PREPARED


If Rain Threatens, Sandbags Available

Stakeholders can get free sandbags at fire stations for use around their driveways, yards and in front of doorways to protect their homes from rain water.
For ongoing flood and emergency updates visit LA Fire Department website
http://LAFD.org
.
SAND & BAGS AVAILABLE FOR FREE:
Burlap bags used to make sandbags are available at all Fire Stations. The LAFD website has information on where to find all locations where free sand is available, as well as instructions on properly using sandbags at
http://lafd.blogspot.com/2008/11/lafd-provides-sandbags-for-homeowners.html
.
SANDBAGS AVAILABLE AT:
Fire Station 96
21800 Marilla St., (1 block south of Lassen, 1 block east of Topanga Cyn.) Chatsworth


Fire Station 18
12050 Balboa Blvd., Granada Hills
Fire Station 28
11641 Corbin Ave., Porter Ranch
Fire Station 87
10124 Balboa Blvd., Granada Hills
SAND IS AVAILABLE AT:


Browns Canyon

At De Soto Ave. and the 118 Freeway, Chatsworth


Knollwood Country Club Parking Lot
12040 Balboa Blvd., Granada Hills
Bridge at O'Melveny Park
17300 Sesnon Blvd., Granada Hills
KEEP IT GREEN
Here's Where You Can Recycle Locally
Vons Shopping Center
,
20440 Devonshire St.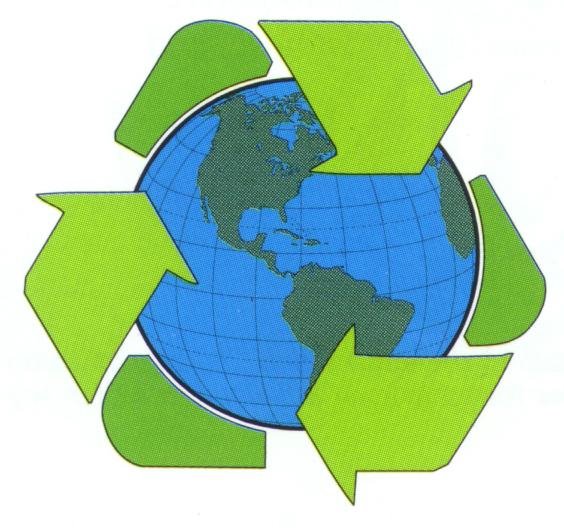 Valley Recycling Center
,
20220 Plummer St.,
818-885-7318
Budget Recycling
,
21250 Nordhoff St.,
818-998-1700
Quick Phones


Neighborhood Council
(818) 464-3511



West Valley Alliance (graffiti removal)


(818) 885-8885



Police Tipoff Line


(818) 832-0563



L.A. City Infoline


311


City Services
Zero Waste
The City has a Zero Waste team soliciting opinions on how to reduce solid waste. Find out how you can participate.
Zero waste brochure
.
Bureau of Sanitation
The BOS is working to convert our solid waste into renewable energy.
Read the brochure
.
Be Prepared for
the 'Big One'
This is the 150th anniversary of the last great San Andreas Earthquake. Dare to Prepare is a campaign to prepare for the next big quake. Find out what you can do at the
Dare to Prepare site
. Read the
LAFD letter
.
Free Shade Trees
You can get free shade trees through DWP.
Read about the Trees for a Green LA program
DWP Residential Energy and Water Saving Programs
The DWP offers incentives to recycle your old refrigerator and buy an energy efficient one. Other appliance incentives are available too. Receive $100 towards an ultra low flush toilet.
Read about DWP rebates
.
Online Service Requests
You can place service requests for street repair, tree trimming, downed trees or palm fronds in the street
online
.
This is a service provided by the
Bureau of Street Services
.
Property Activity Reports
Did you know that you can view all permit requests for a property online?
Click here
to access the City's online reporting system. Enter in the address and view the permits.
This is a service provided by the
Department of Building and Safety
.
--Adapted from the PRNC newsletter.


CNC Contact

Chatsworth Neighborhood Council
Post Office Box 3395
Chatsworth, CA 91313-3395

Ph: (818) 464-3511
Fax: (818) 464-3585

Email:


i

nfo@chatsworthcouncil.org
Web:
http://www.chatsworthcouncil
.org

Complete CNC activities calendar:
http://www.chatsworthcouncil
.org/activities.php

Complete community events calendar:
http://www.chatsworthcouncil
.org/events.php


2 PRESENTATIONS



TONIGHT



Learn About Solar Energy

on March 3 Ballot


Here's your chance to uncover the truth about the controversial Solar Energy measure on the March 3 city ballot. Will the DWP unions make hay while the sun shines? Will your utility bills rise $80 a month to pay off installation costs? Is this city charter change really a power grab by City Hall? Will solar installations really cut the need for coal-fired generators?

Bring your questions and challenges. Spokesmen for both sides have been invited.



Meet, Question Candidates

for City Attorney


Michael Amerian, David Berger, Carmen "Nuch" Trutanich, Jack Weiss and Noel Weiss have all been invited. Ask them about group homes, mobile advertising trailers, zoning issues, neighborhood crime and more.

Join us 7 p.m.,

tonight

, at Lawrence Middle School, 10100 Variel Ave., at our monthly Chatsworth Neighborhood Council meeting.


KINDERGARTEN THROUGH 8th GRADE



Chatsworth / Porter Ranch
Span School Wins Approval
Groundbreaking as Early as June
A 1,290-seat kindergarten through 8th-grade school has been unanimously approved by the Los Angeles Unified School District.
The $77-million span school will be the first new school in the West Valley in two years and will relieve overcrowding at nearby Germain and Castlebay elementary schools and Frost and Lawrence middle schools.
"We've waited for this school for many years," Becky Leveque told the Daily News. Leveque is a member of the Porter Ranch Neighborhood Council.
LAUSD Board Member Jon Lauritzen, a founder of the Chatsworth Neighborhood Council, helped launch the school plan. Lorenzen died in 2007.
Groundbreaking will be as early as June. The new school is scheduled to open in 2012 on a plot slightly bigger than 12.5 acres at 12450 Mason Ave., at Sesnon Boulevard.
Although the school will ultimately grow to 50 classrooms, it initially will have 41 classrooms holding 1,047 students, according to the Daily News.
The 121,594-square-foot school will have five buildings, according to a district report, and will include a library, gym, a 300-seat multipurpose room and sports fields.
District officials said the school will be safe from environmental concerns, such as wildfires and earthquakes. "The whole area is being designed to the most current fire standards available," said environmental consultant John Anderson.
BUSWAY UPDATE
Orange Line Gets a Green Light;
Work to Begin by May or June
With the blessing of the Chatsworth Design Review Board Tuesday, Metro got approval to expand the northern parking lot at the Chatsworth Train Depot. Construction will begin in May or June, Metro officials said.

This will be the first phase of work now that the Metro Board has certified the environmental impact report for the nearly $300-million Orange Line busway expansion connecting Warner Center and the Chatsworth Train Depot.

This clears the way for major construction to begin on the four-mile extension of the dedicated busway with a target completion date of late 2012.

The expanded and landscaped parking lot will replace parking spaces to be lost when construction begins in the south parking lot to accommodate a turnaround area and boarding platforms for the articulated buses. A flyover bridge will be constructed over Lassen Street.

The Design Review Board is negotiating with Metro to make sure that bus shelters, artwork, signage and other aspects of the project complement the train station and conform to the city's Devonshire-Topanga Specific Plan requiring new construction to adhere to a Spanish-Colonial or an Old West "cowboy" style.

This project will create a multi-modal public transit hub, linking the Orange Line to Metrolink and Amtrak train services and open an entire transit system to Northwest Valley residents.

The silver buses will utilize existing Metro-owned right-of-way along Canoga Avenue. The original cross-Valley Orange Line saw ridership increase from 16,000 passengers per day to more than 21,000 in its first year of operation. That level was not anticipated until 2020.

The Chatsworth Neighborhood Council, Chatsworth Design Review Board and community members are being consulted to ensure that the bus bridge across Lassen Street as well as bus shelters on the station platform will be a good fit for the community.



For more information, please visit the project website at

metro.net/canoga

or call the Project Hotline at (818) 276-1289.



SIX MONDAYS


Harry and Terri Seidman practice using fire extinguishers at our Neighborhood Council's June 2007 CERT class.

Register Now for Free CERT Classes

A second series of free Community Emergency Response Team (CERT) classes is being offered in May and June for Chatsworth stakeholders.

The Chatsworth Neighborhood Council-sponsored classes will be taught by members of the Los Angeles Fire Department. The Council has previously offered CERT, CPR and First Aid classes.

Recognizing that stakeholders would likely be on their own during the early stages of a catastrophic disaster, the Fire Department designed a course of critical disaster survival and rescue skills. Graduates of the previous CERT course assisted in the rescue of victims of the September Metrolink train crash.

The 6-night course will be taught 7-9:30 p.m., Mondays, beginning May 4 (excluding Memorial Day), at the Chatsworth Mobile Home Park Clubhouse, 21500 Lassen St., just south of the Chatsworth Train Depot.

To register, call

(818) 464-3511

or e-mail cert@chatsworthcouncil.org

.

Leave your name, phone number and email address. Registration will be on a first-registered-first-served basis. For more information about the Chatsworth Neighborhood Council, see chatsworthcouncil.org or call (818) 464-3511.


COMMITTEE ESTABLISHED
County to Map, Expand Trail System
To preserve equestrian and hiking trails in the northwest San Fernando Valley, the County Board of Supervisors has approved a motion to establish a committee to help update the County's Master Plan of Riding and Hiking Trails.
"The County of Los Angeles will work closely with the community, the Santa Monica Mountains Conservancy, and the City of Los Angeles to develop a comprehensive plan to map, improve and expand our trail system for equestrians, hikers and trail enthusiasts," said Supervisor Mike Antonovich.
This action ensures that dedicated trails are identified in the County's Master Plan and authorizes the Department of Parks and Recreation to alert developers to provide easements, dedications, and improvements to preserve long-standing trails, eliminate "gaps" and develop connections among existing trail networks.
Antonovich says he has added more than 300 miles of trails during his service on the Board of Supervisors.
SANTA SUSANA FIELD LAB
State Park Committee Could Preserve Open Land, Prevent Development
A new state park that incorporates the Santa Susana Field Lab west of Chatsworth will preserve thousands of acres of open space and prevent the property from being developed into a residential community, according to State Assemblyman Cameron Smyth.
Smyth (R-Santa Clarita) has introduced a bill directing the Department of Parks and Recreation to establish the Santa Susana State Park Advisory Committee to help create the Santa Susana State Park.
"I am excited to continue moving forward in creating a state park in the Ventura/Los Angeles region," said Smyth. "I look forward to working with my colleagues in the Legislature as well as the community to create this wonderful legacy for California and the region."
The Park Advisory Committee will be responsible for assisting the Department of Parks and Recreation, in an advisory capacity, to plan for interim and permanent land uses and facilities through the general planning process for the site.
The field lab was the site of research into nuclear power in the 1950s and 1960s. A reactor suffered a serious accident in 1959. The soil was contaminated by chemicals used during research into methods of cooling atomic reactors. The nuclear operations at the site were ended in the late 1980s.
CHATSWORTH IN THE NEWS

At least four homes were damaged when a fire broke out at a mobile home park near the Chatsworth Nature Preserve and Reservoir.
[Mark Boster / Los Angeles Times]
POLICE REPORT
Violent Crime Is on the Decline

By Daniel Del Valle
Senior Lead Officer, LAPD
Violent crime for our area is down, and recently we saw a
decrease with our property crimes.
I believe the decrease has occurred because of our efforts working together targeting the area.
Thank you to those who fight the good fight and help with being our eyes and ears. We still need to be vigilant and continue to report suspicious activity.
Click
HERE
for a map of the Basic Car patrol areas.
Crime-prevention tip:
Remove your valuables from your vehicles, or keep them out of sight when left unattended. Also it's extremely important to remove your registration and insurance information from your car. Keep your information in your wallet or purse in case of an accident or for law enforcement to view. Photocopies are valid. If your vehicle is broken into or stolen, you could be providing thieves with your personal information.
Neighborhood Watch:
The next meeting will be at 7 p.m. on Feb. 26, at St. John Eudes Church. All meetings are held on the 4th Thursday of each month at St. John Eudes Church located at 9901 Mason Avenue, unless we have a scheduled District or Town Hall Meeting. Please join us!
FREE ASSISTANCE
Foreclosure Prevention Fair Saturday
According to statistics, in Los Angeles County another home faces foreclosure every 15 minutes.
The County NeighborWorks Center for Foreclosure Solutions will offer confidential foreclosure prevention counseling at no charge 9 a.m.-1 p.m., Saturday, at the The MEND Center, 10641 San Fernando Rd., Pacoima.
HUD certified counselors and select lenders will be on hand to assist with loss mitigation, fraud identification and prevention, credit recovery and budgeting. Residents should bring their mortgage statement and monthly budget.
For more information, call (888) 89-LA NHS or email
counseling@lanhs.org
or see
http://www.lanhs.org/
.
---

Energy Aid:
For information on the Gas Company's bill assistance programs, visit
www.SocalGas.com/assistance
, or call toll-free at (800) 427-2200. For energy saving tips, click
HERE
.
ACTION CALENDAR
Chatsworth Farmer's Market
Every Saturday

. 4-8 p.m., St. Stephen Presbyterian Church, 20121 Devonshire St. Farmer's Market features pony rides, petting zoo, jumpers, hot food, sweets, live entertainments, and fresh vegetables and fruit.
Foreclosure Prevention Fair




The County NeighborWorks Center for Foreclosure Solutions will offer confidential foreclosure prevention counseling at no charge 9 a.m.-1 p.m.,

Saturday, Feb. 7

, at the The MEND Center, 10641 San Fernando Rd., Pacoima.

Details: (888) 89-LA NHS or email counseling@lanhs.org or see http://www.lanhs.org/.


Peace and Popularity - George Washington
San Fernando Valley Genealogical Society meets 7:30-9:30 p.m.,

Friday, Feb. 20

, for a program by Norma Garbert. Chatsworth Train Depot, 10038 Old Depot Plaza Rd. Details: Click
HERE
.
Neighborhood Watch
The next meeting will be at 7 p.m.,
Thursday, Feb. 26
, at St. John Eudes Church. 9901 Mason Ave.
The AEAC Student Art Show


will be held 11 a.m.-5 p.m.,

Sunday, March 29,

at the Chatsworth Train Depot. Free admission.


Visit Chatsworth Reservoir
This unspoiled preserve is open to the public one day a year. Visit on

Sunday, April 5

for docent-led tours. See native plants and various species of birds which inhabit the area. Picnic under 500-year-old oak trees and hear the history of the decommissioned reservoir. Please bring blankets to sit on, food and water to snack on. Sun-block is recommended. Be aware that refuse must be packed out so that the area is protected. Head southeast from the intersection of Woolsey Canyon Road and Valley Circle Boulevard. Map.
Tip-A-Cop


Gratuities from dinner at the Claim Jumper Restaurant in Northridge, 5 - 9 p.m.,
Thursday, April 16
, will benefit the Special Olympics. Local police officers will wait tables. 9429 Tampa Ave. Details: Call David Bush (818) 599-3538 or email
R2493@earthlink.net
.
Day of the Horse
The 6th Annual Day of the Horse celebration sponsored by the Chatsworth Neighborhood Council, will be 11 a.m.-3 p.m.,

Saturday, April 18

, at Ride On Therapeutic Horsemanship, 21126 Chatsworth St. Admission is free.
Click HERE for details.
Giant Book Sale
10 a.m.-2 p.m.,
Saturday, April 18
. Sponsored by Friends of the Chatsworth Library. Hardcovers $1, paperbacks 50-cents, children's books 3 for $1. 21052 Devonshire St.
Eart
h Day Cleanup in Chatsworth


Volunteers meet 9 a.m.,

Saturday, April 25

, at Chatsworth Park North. Projects usually include a graffiti paint-out, sandbox sifting and trash pick-up.
Garden Festival at the Historic Acre


11 a.m.-4 p.m.,

Sunday, April 26

in Chatsworth Park South, west end of Devonshire Street. Parking is limited, so plan to use the free shuttle service from the Chatsworth Train Depot -- every 15 minutes. Donation requested.

Citrus Sunday
Pick the extra
citrus
from trees in your yard
Sunday, May 3
. Put the washed fruit in plastic bags. Drop it off at a participating San Fernando Valley Fire Station between 10 a.m. and 4 p.m. Fruit will be donated to area food banks. Details,
www.CD12.org
or call (818) 756-8501.
Free Gift

Bring this coupon to the next Neighborhood Council Meeting and receive a free

Be Safe, Be Seen

safety flasher. Wear it while jogging, cycling, walking the dog.

Name: ________________________________________

Email: ________________________________________

While supplies last 2.4.09