Greetings!
So, Who Opposes Solar? Apparently Plenty of Folks
There's a city election coming up on March 3, and already a hot issue is roiling the water at City Hall and in the courts.
The hullabaloo is all about solar power. Well perhaps not just about solar power, but more about City Hall power.
The Valley Alliance of Neighborhood Councils, in a boisterous two-hour Thursday night meeting, unanimously oppose ballot Measure B, the Solar Initiative. The Alliance represents all 20 Neighborhood Councils in the Valley.
But who would opposed clean, pollution-free solar energy?
Ron Kaye
, former editor of the Daily News, and now a community activist and blogger, explained it this way:
"...The measure is really about paying blackmail to the DWP and its union, the IBEW, which originated the proposal, to drop their opposition to solar energy by giving them a monopoly on ownership, installation and maintenance on rooftop solar units on commercial, industrial and government buildings.
"Even beyond what's wrong with the solar plan, ... [Measure] B is a charter reform measure that destroys all safeguards against corruption and public oversight by giving the mayor and City Council the ability to revise the plan at any time in any way and channel billions of dollars in public money to the special interests that fund their campaigns."
This is a big deal and involves big bucks. Your Big Bucks. And whether or not you support or oppose Measure B, you need to become familiar with the issue.
Here is the motion unanimously approved by the Alliance:
"Solar Power is the Future...
But "B" is Bad for L.A.
--Say NO to Blank Checks to the DWP.
--Say NO to a City Hall Power Grab.
--Say NO to non-competitive Contracts.
--Say NO to planning without Public Input.
--Say NO to Higher Rates.
Take Control of the Future of Solar & Renewable Energy in Los Angeles...Vote NO on Measure B."
The DWP will hold a presentation of the Solar L.A. plan on
Saturday, Jan. 10
, at DWP Headquarters, 111. N. Hope St. The invitation is
here
. And an overview is
here
.
But you can learn even more about Measure B. To get you started, I've done some of the work. Just click
here
,
here
,
here
,
here
,
here
,
here
,
here
and
here
.
-- Judith Daniels
President, Chatsworth Neighborhood Council

NOW
you can read any of the previous Chatsworth Roundup newsletters online.
Just click
HERE
for the archive.

ALL ABOUT
THE COUNCIL SYSTEM
About the Council
The mission
of the Chatsworth Neighborhood Council is to provide an open forum for public discussion of issues concerning the Chatsworth community and to facilitate communication between the City of Los Angeles and Community Stakeholders.
Map
of Chatsworth Neighborhood Council boundaries. Click
here
.
When We Meet



All volunteer

committees meet monthly. Meetings begin at 7 p.m. at the Chatsworth Train Depot at 10038 Old Depot Plaza Road, Chatsworth, unless otherwise noted.


1st Wednesday:

CNC Board at Lawrence Middle School.


2nd Tuesday:
Beautification.


2nd Wednesday:
Equestrian.


3rd Tuesday:
Public Safety & Transportation.


3rd Wednesday:
Enhancements.


3rd Thursday:
Land Use.


4th Tuesday:
Outreach

Check the CNC website for last-minute changes.


OFFER YOUR OPINION




Take L.A. Budget Survey Today



You can help determine how your Chatsworth tax dollars will be spent by participating in this city-sponsored online survey.



Click

here

for the budget survey.




BE PREPARED


If Rain Threatens, Sandbags Available

Stakeholders can get free sandbags at fire stations for use around their driveways, yards and in front of doorways to protect their homes from rain water.
For ongoing flood and emergency updates visit LA Fire Department website
http://LAFD.org
.
SAND & BAGS AVAILABLE FOR FREE:
Burlap bags used to make sandbags are available at all Fire Stations. The LAFD website has information on where to find all locations where free sand is available, as well as instructions on properly using sandbags at
http://lafd.blogspot.com/2008/11/lafd-provides-sandbags-for-homeowners.html
.
SANDBAGS AVAILABLE AT:
Fire Station 96
21800 Marilla St., (1 block south of Lassen, 1 block east of Topanga Cyn.) Chatsworth


Fire Station 18
12050 Balboa Blvd., Granada Hills
Fire Station 28
11641 Corbin Ave., Porter Ranch
Fire Station 87
10124 Balboa Blvd., Granada Hills
SAND IS AVAILABLE AT:


Browns Canyon

At De Soto Ave. and the 118 Freeway, Chatsworth


Knollwood Country Club Parking Lot
12040 Balboa Blvd., Granada Hills
Bridge at O'Melveny Park
17300 Sesnon Blvd., Granada Hills
KEEP IT GREEN
Here's Where You Can Recycle Locally
Vons Shopping Center
,
20440 Devonshire St.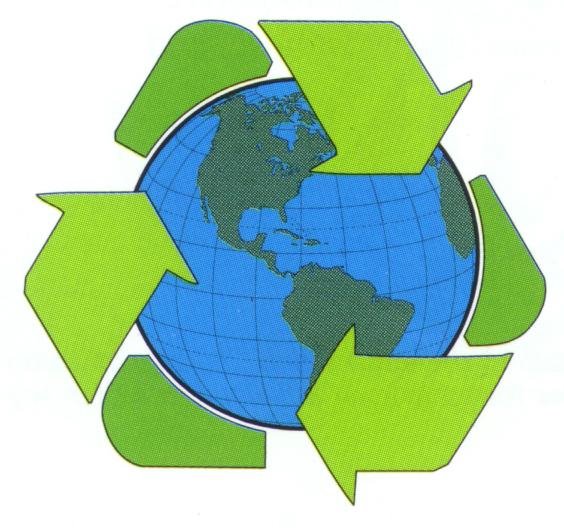 Valley Recycling Center
,
20220 Plummer St.,
818-885-7318
Budget Recycling
,
21250 Nordhoff St.,
818-998-1700
Quick Phones


Neighborhood Council
(818) 464-3511



West Valley Alliance (graffiti removal)


(818) 885-8885



Police Tipoff Line


(818) 832-0563



L.A. City Infoline


311


City Services
Zero Waste
The City has a Zero Waste team soliciting opinions on how to reduce solid waste. Find out how you can participate.
Zero waste brochure
.
Bureau of Sanitation
The BOS is working to convert our solid waste into renewable energy.
Read the brochure
.
Be Prepared for
the 'Big One'
This is the 150th anniversary of the last great San Andreas Earthquake. Dare to Prepare is a campaign to prepare for the next big quake. Find out what you can do at the
Dare to Prepare site
. Read the
LAFD letter
.
Free Shade Trees
You can get free shade trees through DWP.
Read about the Trees for a Green LA program
DWP Residential Energy and Water Saving Programs
The DWP offers incentives to recycle your old refrigerator and buy an energy efficient one. Other appliance incentives are available too. Receive $100 towards an ultra low flush toilet.
Read about DWP rebates
.
Online Service Requests
You can place service requests for street repair, tree trimming, downed trees or palm fronds in the street
online
.
This is a service provided by the
Bureau of Street Services
.
Property Activity Reports
Did you know that you can view all permit requests for a property online?
Click here
to access the City's online reporting system. Enter in the address and view the permits.
This is a service provided by the
Department of Building and Safety
.
--Adapted from the PRNC newsletter.


CNC Contact

Chatsworth Neighborhood Council
Post Office Box 3395
Chatsworth, CA 91313-3395

Ph: (818) 464-3511
Fax: (818) 464-3585

Email:


i

nfo@chatsworthcouncil.org
Web:
http://www.chatsworthcouncil
.org

Complete CNC activities calendar:
http://www.chatsworthcouncil
.org/activities.php

Complete community events calendar:
http://www.chatsworthcouncil
.org/events.php


Speak on Orange Line Final Brief and You're Gone in 60 Seconds
Metro Panel Set to Certify Impact Report

If you have yet to voice your opinion on the
planned extension
of the Orange Line busway from Warner Center to the Chatsworth Depot you have only 60 seconds to do so.
Metro's Planning and Programming Committee is expected to certify the
Orange Line Draft Environmental Impact Report (DEIR)
and
Final (FEIR) Addendum
Wednesday, Jan. 14. This 1 p.m. meeting will be held in the Metro headquarters Board Room at One Gateway Plaza, adjacent to Union Station.
Public comment is limited to one minute per speaker.
Once approved, Metro could begin construction in 2010 and the Orange Line extension could be in operation by 2013. The busway will follow the railroad right-of-way and cross Lassen Street on an overpass.
The FEIR is comprised of the Draft Environmental Impact Report (DEIR) plus the newly published FEIR Addendum. The FEIR Addendum contains responses to comments made on the DEIR plus a summary of the Locally Preferred Alternative and the Mitigation, Monitoring and Reporting Plan.
Copies of the report are available at the Chatsworth Library, 21052 Devonshire St., as well as other area libraries.
Those stakeholders who commented on the Orange Line plan at recent Chatsworth High and New Academy High meetings, were to be mailed a CD copy of the FEIR. If you did not comment and would like a CD copy, please send your address to Walt Davis, Metro project manager at
Daviswa@metro.net
. He can also be reached at (213) 922-3079, or faxed at (213) 922-6358.
For more information, please visit the project website at
metro.net/canoga
or call the Project Hotline at (818) 276-1289.
RECREATION UPDATE

Mason Park to Close in Stages; Meeting Set About Chatsworth Park South Gym
as New Soil-Contamination Studies Begin

The northern half of Mason Park will close by April 1 for installation of new sprinklers. And Chatsworth Park South remains closed as new in-depth studies of lead-contaminated soil begin this month, according to Megan Cottier, field deputy for Councilman Greig Smith.

Plans for the two-phase Mason Park sprinkler construction were endorsed by a Local Volunteer Oversight Committee on Dec. 11, she said. Installation will cost $572,000 in Proposition K money approved by voters. The southern portion of the park will close later with the entire project completed by Nov. 1, she said.

A 6 p.m., Jan. 12, public meeting is scheduled at the Mason Park childcare center to discuss park and recreation projects as well as replacement of the deteriorated gym floor in the Chatsworth Park South recreation center. That $100,000 repair is also funded through Proposition K indebtedness, Cottier said. However, there is still no target date for reopening the gym and the park, she said. A skeet-shooting range once occupied a portion of what is now contaminated parkland.

At Mason Park, the recreation center, childcare center, paved outdoor basketball courts and parking lots will remain open during irrigation installation, Cottier said.

The Historic Acre featuring the Virginia Watson Chatsworth Museum and the Hill-Palmer House is the only area of Chatsworth Park South currently accessible to the public.


POLICE REPORT
Violent Crime Drops 9% While Property Crime Rises 2% in Devonshire Division
By Daniel Del Valle
Senior Lead Officer, LAPD
The LAPD Devonshire Division closed 2008 with a 9% reduction in violent crimes, and a 2% increase in property crimes.
We experienced a slight increase in residential burglaries. Over-all crime stats looked pretty good for the area and 2009 will be better.
Recently there were burglaries in the 21900 Merridy St., 10400 Aldea Ave. and 17200 Mayerling St. blocks. The LAPD Communications desk received phone calls from concerned citizens saying that they saw suspicious individuals in the area attempting to break into homes, and we were able to make a great arrest.
We were able to catch the thieves with your support and link the suspects to multiple crimes. This was a great example of community and law enforcement working together. Even though arrests were made we need your continuous support with keeping a watchful eye.
The new LAPD Topanga Station opened last weekend and divisional boundaries changed. Our Basic Car 17A23 patrol area kept most of the territory. But we transferred a small southern portion south of Lassen Street and east of Canoga Avenue to the new Topanga Station. Most of Chatsworth was kept intact and we gained some Porter Ranch patrol area.
I look forward with working with you all and thank you for your support.
CHATSWORTH TRAILS PARK
Clara Woll, Jelena Csanyi, Vanessa Watters, Warren Stone and Katherine Weisman with one of the two information kiosks. [Photo / Marty Woll]
Kiosks Repaired, Information Posted
at Rustic Park Swept by Sesnon Fire

By Vanessa Watters
Save Chatsworth
Board members of Save Chatsworth braved freezing wind recently to install long-awaited informational panels on kiosks at Chatsworth Trails Park. One of two kiosks plus some fencing was destroyed by the Sesnon fire in October.
There is space for four out of seven displays, so the panels will be rotated on a quarterly basis.
The rustic and wild park is at the north end of Canoga Avenue in Chatsworth, just past the 118 Freeway.
The city Department of Public Works helped rebuild the burned kiosk. Save Chatsworth is now seeking funds to repair 10 sections of damaged split-rail fencing. County Supervisor Mike Antonovich's office has given $750, the Chatsworth Neighborhood Council voted to contribute $1,000 worth of fencing materials, and the city's Office of Community Beautification is planning to contribute. To help, please contact Vanessa Watters at (818) 341-4554, or e-mail
info@savechatsworth.org
.
HOLIDAY PARADE

The Only Float That Floats
[Photo / Mitch Englander]

ALOHA! --
Celebrating an imaginary Boating Holiday in Hawaii, Council President Judith Daniels waves to the crowd beside Councilmember Jelena Csanyi at the annual Kiwanis-sponsored Chatsworth Holiday Parade. The Dec. 14 event featured 83 scheduled bands, floats and equestrian units under the theme of Holidays Around the World. Kent Shocknek of KCBS News was grand marshall. To see the World War II B-25 flyby, click
HERE
. And to see the Metrolink Holiday Train, click
HERE
.
A EULOGY

Remembering Jay G. Davis, 77
Jay G. Davis, 77, was a founding member
of the Chatsworth Neighborhood Council. He served five years and was elected to two terms as treasurer. Davis, a CPA, retired from the Council in November. He and his wife Helen were also active in Neighborhood Watch. Jay Davis died on Dec. 26.


By Cantor Patti Linsky
Temple Ahavat Shalom
It was almost 53 years ago that Jay
didn't
propose to Helen... They met when Helen needed a date for her Junior Prom. She was very much ahead of her time, you see, and she was the one who made the call to that very dashing and great looking gentleman whom she saw at the JCC.
Basically they had a blind date...which later, Jay had relayed to daughter Sheri, was to be the beginning of a life together of
which fairy tales are made. For it was on that night that Helen and Jay began their story.
The way Jay
didn't
propose was full Jay fashion. He was helping Helen on with her coat and just managed to slip on an engagement ring in the process... no getting down on one knee business...he just said: "My mind is made up -- don't confuse me with the facts!" As Daniel said, this was a great philosophy for a CPA...
The rest, as they say, is history.
Jay loved his work. He loved his life. Whenever anyone would ask him how he was, the answer would inevitably be "somewhere between great and fantastic!" Always positive, always sure of himself. Helen told me how much they loved each other.
He loved doing what was right.. and had little tolerance for people who knew what was right and did the wrong thing anyway. He loved Hawaii. Maui and Helen and Jay equal the perfect balance sheet in CPA terms. All was right with the world when they were there and they were there a lot.
Jay believed in giving back to his community. In Rockpointe, where they lived, Jay was very active in community relations. With their local Police Department, Jay had tremendous respect and supported them tirelessly. And to Sova, the Jewish Response to Hunger, Jay donated generously, making sure that our broken world became healed a bit more. He was also on the board of the City of Hope.
This is what he did.
This and so much more.
Jay was a proud member of the Jewish War Veterans. We will witness a presentation of our American Flag later at graveside to Helen in Jay's honor.
When I met with Jay's family last evening, I learned that he imparted many lessons to his family. Jay had 4 children who meant the world to him. Glenn learned to work hard. He also learned to be an expert with numbers. His wife Marla told me of sage wisdom that Jay said on their wedding video:
"Very great happiness." Simple. To the point. The essence of what would be his life.
Jay always made Sheri feel like a priority. He was a good friend. She could talk to him about anything (except of course, about boys...that was where her mom came in). Jay taught her that there was a public face and a private face, and always to be careful with your words. He also was VERY patient when he taught her to drive.
Harriet learned honesty, charity and what she described as a PMA (positive mental attitude). While he was patient with Harriet's driving, he tended to also white knuckle it with her.
Karen learned the love of math, tools, space packing, being kind just "because," giving to others who have less, being grateful for what you've got. He even loved her through her dropping the transmission out of the car.
He fought for her in high school, getting her into math and science classes because she was female... and he won. He was a feminist even then.
Jay's grandchildren were also his lights. Teri told me how she played a lot with her Grandpa as a kid, and how as she went to college, he came to see her in Tucson. They went to a football game, and went to Homecoming. All of the kids, when they would come to their Grandma and Grandpa's home, would immediately go to the slot machine and put in a coin and see what would happen.
There were
tchotchkes
everywhere...and let's not even get started talking about the garage
To all of you, Teri, Eric, Erin, Mikela, Julia, Dagny and Jeremy, you may feel sad and angry and confused. You may not understand this for a very long time. But one thing you have to know is this: your Grandpa loved you more than anything. You are in his soul and he is in your heart. If you ever need him near you, think of him and talk to him, or come to this place. You can cry....you can feel whatever you need to and it is OK. You can feel it all.
One thing can be said, though. For all that Jay collected in his life, be it
tchotchkes
, or El Pollo Loco leftovers from the many dinners he ate from there, or receipts for his deductions, one thing was incredibly clear. He collected us. How blessed and how much richer we are for having made the journey.
DAY OF THE HORSE IS APRIL 18

Chatsworth Student Artists Can Enter Equestrian Safety Poster Contest
By Mary Kaufman
Equestrian Committee
This year's 6th Annual Chatsworth Day of the Horse will be April 18 at Ride On Therapeutic Horsemanship, 21126 Chatsworth St.
An integral part of the Day of the Horse celebration is the safety poster contest whose theme is "Safety Around Horses." One of the biggest risks in being around horses is when they are
frightened. A Basic Safety Guide for Beginning Horse People can be found
HERE
.
This contest is open to any child in grades K-8 who attends school in Chatsworth or who resides in Chatsworth and attends school elsewhere. To the right is the 2008 overall winner by Ashlee Macalino from St. John Eudes School.

Here are the rules: Only one student may work on a poster. The posters should not be larger than 24" x 36" and MUST be labeled on the back with the student's name, address and phone number, school and teacher. Winning posters will be on display at the Day of the Horse Celebration. Poster judging will be done at the Chatsworth Neighborhood Council Equestrian Committee meeting on March 11. Winners will be notified by March 16. Winners must be present at the Day of the Horse Celebration to collect their awards.
For further information regarding the Safety Poster Contest contact Mary Kaufman at (818) 326-5772. For general information regarding the 6th Annual Day of the Horse Celebration, contact Steve Columbus at (818) 300-1469.
BE PREPARED

Los Angeles Recruiting Volunteers
for City's Crisis Response Team

Some of the most inspiring acts of heroism during the recent Chatsworth train disaster and the wildfires that swept the San Fernando Valley were performed by the volunteers of the city's Crisis Response Team (CRT).

The city is recruiting community members to volunteer for the CRT.

At the request of police and fire departments, CRT members provide immediate on-scene crisis intervention, attend to survival and comfort needs, act as liaisons between victims and emergency personnel, and give referrals to victims and their families affected by a death, a serious injury, a violent crime or other traumatic incidents.

New member training will take place on Tuesday and Thursday evenings, Jan. 27 through March 12 at the L.A. Police Academy in Westchester.

Bilingual volunteers who speak Spanish or Korean are especially needed.

For more information or to register for the training, call (213) 978-0697 or email LACRT@lacity.org.


ACTION CALENDAR
An Afternoon of Old Time Radio
Sunday, Jan. 11

. Doors open at 1:30 p.m.,
show starts at 2 p.m.
"The Life of Riley" and "The Aldrich Family."
Granada Hills Women's Club,
10666 White Oak Ave.,
Granada Hills.
$10 for adults, free for kids under 12
. For more info and reservations call Janet Garwood at (818) 886-2577.
Metro Orange Line Hearing
Metro's Planning and Programming Committee is expected to certify the Orange Line Draft Environmental Impact Report and Final Addendum, 1 p.m.,

Wednesday, Jan. 14

, Metro headquarters Board Room at One Gateway Plaza, adjacent to Union Station. Public comment is limited to one minute per speaker. Details, email daviswa@metro.net, call
(213) 922-3079, see
metro.net/canoga
or call the Project Hotline at (818) 276-1289.
Chatsworth Relay for Life Kickoff
6-8 p.m.,

Wednesday, Jan. 14
,
Casa de Carlos,
20549 Devonshire St.
, Chatsworth. Get a sneak peek at the Relay experience.
Sign up for the committee.
Form your teams or become a volunteer.
RSVP to Ileana Plourde by

Jan.12

at (818) 618-0559 or all4loverfl@yahoo.com
College Financial Aid Night
6 p.m.,

Wednesday, Jan. 14

, in the Chatsworth High School Library. Learn about FAFSA, Financial Aid options, and scholarship opportunities. 10027 Lurline Ave. (818) 678-3400.


Span School Public Meetings


10 a.m.,

Thursday, Jan. 15

. LAUSD Facilities Committee will discuss the K-8 span school planned to serve the Chatsworth and Porter Ranch area. The School Board meets 1 p.m.,

Tuesday, Jan. 27

. 333 S. Beaudry, 1st Floor, Los Angeles. Speaker cards required for each meeting. Call (213) 241-7002 to verify agenda times. For more information, call Joseph Piņa at (213) 893-6809.


Youth Field Trip to the Getty Center
10 a.m.,

Saturday, Jan. 17

. See world-class art exhibitions, architecture, spectacular views of the city and more. $15 fee includes round trip transportation. Departs from Northridge Recreation Center, 18300 Lemarsh St., Northridge. Call (818) 349-0535 for more information and reservations.
Giant Book Sale
10 a.m.-2 p.m.,
Saturday, Jan. 17
. Sponsored by Friends of the Chatsworth Library. Hardcovers $1, paperbacks 50-cents, children's books 3 for $1. There will be a pre-sale for members of Friends, 2 p.m., Friday, Jan. 16. 21052 Devonshire St.
Archaeological Site Training Program
The California Archaeological Site Stewardship Program volunteer training workshop will be held 9 a.m. - 4:30 p.m.,
Saturday and Sunday, Jan. 17-18
, at the Chatsworth Train Depot, 10038 Old Depot Plaza Road. This is a statewide program of volunteers who promote the protection of archaeological and historical resources. A $25 fee, payable to the Society for California Archaeology, will be collected at the door. The workshop is limited to 25 people who register by
Jan. 12
with Beth Padon, Discovery Works, 10591 Bloomfield St., Los Alamitos, CA 90720, or send an e-mail message to
bpadon@discoveryworks.com
or call (562) 431-0300. For more information, see
www.cassp.org
.
City Attorney Candidate Forum
7-9 p.m.,
Monday. Feb. 2
, meet city attorney candidates Michael Amerian, Carman "Nuch" Trutanich and Jack Weiss. Written questions will be asked of the candidates. New Horizons, 15725 Parthenia St., North Hills, east of Haskell Avenue. Light refreshments will be served. For more info contact
dhyman@nhw.org
Annual Rose Pruning Day
9 a.m.,
Saturday, Feb. 21
. Sponsored by the Chatsworth Historical Society. Coffee and donuts at 8.30 a.m. We have 300 rose bushes. Please bring gloves and pruning shears. Hill-Palmer Homestead Acre, 10385 Shadow Oak Drive, in Chatsworth Park South. Enter at the west end of Devonshire Street.
Free Gift

Bring this coupon to the next Neighborhood Council Meeting and receive a free

Be Safe, Be Seen

safety flasher. Wear it while jogging, cycling, walking the dog.

Name: ________________________________________

Email: ________________________________________

While supplies last 1.9.09