Greetings!

You All Prove That
Chatsworth Cares

I
T HAS
been an eventful year in Chatsworth.
Many of us are particularly busy during the holiday season. Maybe you are preparing for family gatherings, looking for the perfect gifts for family and friends or just doing your best to avoid the extra traffic and crowds.
No matter how busy you are right now, I have two things for you to think about.
First
, I hope you will consider donating a Christmas gift for a needy child, food for a struggling family or your time at a homeless shelter. There are plenty of opportunities year round to help other people. Doing so now may be the best gift you
get
, knowing that you have helped others. Teaching children that they can give back to the community is an important lesson that helps build confidence and character as well as learning to care about others.
Check with any fire station or police department about donating toys. Many schools as well as synagogues and churches work with food banks that desperately need to stock their shelves. Homeless shelters and missions can always use help serving meals or helping to distribute gifts to children or warm coats to adults. These are just a few ideas. There are almost unlimited opportunities to help others, no matter how limited your time or money.
Second
, you can never be "too prepared." While you are at the grocery store pick up some water, batteries and other emergency supplies for your family. If you need a practical gift for someone, look at emergency packs that have all the supplies considered necessary for one or more people for several days. Remember that experts suggest we keep emergency supplies at home, work and in our cars. There are also prepacked supplies for pets. Not sure this is a good gift? Although I hope none of us ever needs a single emergency supply, I guarantee that, if you actually need it, you will be extremely grateful that you made the effort to help yourself, your family or your friends.
I have had many opportunities this year to remind people across Los Angeles that
Chatsworth Cares
. This is an incredible community. It has been gratifying to hear Mayor Antonio Villariagosa, Councilman Greig Smith, police and fire captains, business leaders and lots of "regular folks" talk about the outpouring of help from Chatsworth after the Metrolink crash and the wildfires. We had more than our share of disaster, and the community kept coming forward to help those in need.
I am very proud to represent such a caring community. Thank you for contributing in so many ways, big and small.
Wishing everyone peace, happiness, prosperity, good health and love in 2009,
Judith Daniels
President
Chatsworth Neighborhood Council
---
NOW
you can read any of the previous Chatsworth Roundup newsletters online.
Just click
HERE
for the archive.

BE PREPARED


If Rain Threatens, Sandbags Available

Stakeholders can get free sandbags at fire stations for use around their driveways, yards and in front of doorways to protect their homes from rain water.
For ongoing flood and emergency updates visit LA Fire Department website
http://LAFD.org
.
SAND & BAGS AVAILABLE FOR FREE:
Burlap bags used to make sandbags are available at all Fire Stations. The LAFD website has information on where to find all locations where free sand is available, as well as instructions on properly using sandbags at
http://lafd.blogspot.com/2008/11/lafd-provides-sandbags-for-homeowners.html
.
SANDBAGS AVAILABLE AT:
Fire Station 96
21800 Marilla St., (1 block south of Lassen, 1 block east of Topanga Cyn.) Chatsworth


Fire Station 18
12050 Balboa Blvd., Granada Hills
Fire Station 28
11641 Corbin Ave., Porter Ranch
Fire Station 87
10124 Balboa Blvd., Granada Hills
SAND IS AVAILABLE AT:


Browns Canyon

At De Soto Ave. and the 118 Freeway, Chatsworth


Knollwood Country Club Parking Lot
12040 Balboa Blvd., Granada Hills
Bridge at O'Melveny Park
17300 Sesnon Blvd., Granada Hills
ALL ABOUT
THE COUNCIL SYSTEM
KEEP IT GREEN
Here's Where You Can Recycle Locally
Vons Shopping Center
,
20440 Devonshire St.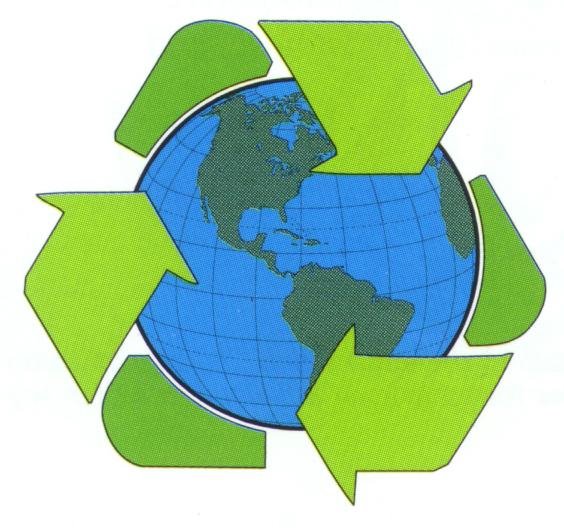 Valley Recycling Center
,
20220 Plummer St.,
818-885-7318
Budget Recycling
,
21250 Nordhoff St.,
818-998-1700
OFFER YOUR OPINION




Take Budget and Culture Surveys



You can help determine how your Chatsworth tax dollars will be spent and also shape the cultural landscape of Los Angeles by participating in two city-sponsored online surveys.



Click

here

for the budget survey.





Click

here

for the cultural survey.



For more information, please visit www.culturalplan.lacity.org or call (213) 202-5539.


About the Council
The mission
of the Chatsworth Neighborhood Council is to provide an open forum for public discussion of issues concerning the Chatsworth community and to facilitate communication between the City of Los Angeles and Community Stakeholders.
Map
of Chatsworth Neighborhood Council boundaries. Click
here
.
Quick Phones


Neighborhood Council
(818) 464-3511



West Valley Alliance (graffiti removal)


(818) 885-8885



Police Tipoff Line


(818) 832-0563



L.A. City Infoline


311


City Services
Zero Waste
The City has a Zero Waste team soliciting opinions on how to reduce solid waste. Find out how you can participate.
Zero waste brochure
.
Bureau of Sanitation
The BOS is working to convert our solid waste into renewable energy.
Read the brochure
.
Be Prepared for
the 'Big One'
This is the 150th anniversary of the last great San Andreas Earthquake. Dare to Prepare is a campaign to prepare for the next big quake. Find out what you can do at the
Dare to Prepare site
. Read the
LAFD letter
.
Free Shade Trees
You can get free shade trees through DWP.
Read about the Trees for a Green LA program
DWP Residential Energy and Water Saving Programs
The DWP offers incentives to recycle your old refrigerator and buy an energy efficient one. Other appliance incentives are available too. Receive $100 towards an ultra low flush toilet.
Read about DWP rebates
.
Online Service Requests
You can place service requests for street repair, tree trimming, downed trees or palm fronds in the street
online
.
This is a service provided by the
Bureau of Street Services
.
Property Activity Reports
Did you know that you can view all permit requests for a property online?
Click here
to access the City's online reporting system. Enter in the address and view the permits.
This is a service provided by the
Department of Building and Safety
.
--Adapted from the PRNC newsletter.


Did you know that even if there is a mess outside your property wall, the law says it is your responsibility to clean it up?
Hate all those messy, eyesore trees adjacent to your property, but outside your wall? They're a blight
on Chatsworth, but they are your responsibility.
Did you know that as a property owner you are required to maintain public access areas such as a sidewalk or parkway even if there is no gate through your wall?
Specifically, the municipal code says:
"No person having charge or control of any lot or premises shall allow any soil, rubbish, trash, garden refuse, tree trimmings, ashes, tin cans or other waste to remain upon any sidewalk, parkway, or in or upon any street abutting on or adjacent to such lot or premises, or which will interfere with or obstruct the free passage of pedestrians or vehicles along any such street, sidewalk or parkway."
The Bureau of Street Services, Street Use Division, has the ability to cite residents to keep these areas clean. After a second notice, the resident may be required to appear at a hearing.
For more information, contact Sandy Clydesdale of Councilman Greig Smith's office at 818-886-5210.
---

And after the holiday, don't dump your Christmas tree in the gutter.
As part of its environmental commitment, the City of Los Angeles offers residents the chance to recycle Christmas trees at Recreation & Parks sites and Fire Stations throughout the city on Saturday, Jan. 3, and Sunday, Jan. 4, from 9 a.m. - 4 p.m. Recreation & Parks sites also accept bulky gift packaging for recycling.
To see all drop-off locations and instructions on how to recycle your tree in your green bin at home, visit
www.ci.la.ca.us/san/tree-recycle.htm
.
Recreation & Parks sites will give a free green gift to every person who drops off a tree.
Last year the city collected more than 80,000 Christmas trees that were turned into mulch and re-used, instead of going to the landfill where they release greenhouse gases that contribute to global warming.
HOLIDAY CHEER IN CHATSWORTH
Aboard the 2007 Chatsworth Holiday Parade float.
75 Entries to March Down Devonshire;
Festival Scheduled for Mason Avenue

The 25th annual Chatsworth Holiday Parade will begin 1 p.m., Sunday, traveling east on Devonshire Street from Jordan
Avenue to Lurline Avenue.
The Kiwanis Club of Chatsworth will present 75 scheduled entries, including marching bands, classic cars, the California Highway Patrol motorized drill team, equestrian units and clowns.
Grand marshal is Kent Shocknek, right, KCBS (Channel 2) anchor. The Parade Festival runs from noon - 5 p.m. at Mason Avenue and Devonshire Street. Information: 818-489-6423.
Click
HERE
for a video of last year's parade.
FENCING WILL BE REPLACED
Trails Park Kiosk to Be Restored
One of two informational kiosks and 10 sections of split-rail Chatsworth Trails Park fencing were destroyed by the October Sesnon fire. The Chatsworth Neighborhood Council helped finance the original kiosks, and now the Office of Community Beautification is giving Save Chatsworth access to grant money to rebuild. Supervisor Michael Antonovich's office is donating $750 toward $2,750 needed to repair the fence. According to Vanessa Watters, fund raising will begin in January. For more information, contact info@savechatsworth.org, or call 818-261-9654


CHATSWORTH IN THE NEWS
Santa Claus
holds Christian Cox of Chatsworth and visits with his parents, Clarissa and Casey Cox, on a Fillmore & Western Railroad Co. holiday train ride. The company is offering holiday-themed rides aboard its vintage trains through Dec. 26. [Ventura Star Photo / Jason Redmond]
OPERATION GRATITUDE

400,000th Gift Package to Be Sent
to American Troops in the Middle East
With the assembly of more than 50,000 care packages in just seven days, Operation Gratitude will reach a milestone on Saturday: The shipment of its 400,000th package from Van
Nuys to the troops in the Middle East.
Operation Gratitude Director of Operations Charlie Othold said he expects that package to hit the assembly line between 11-11:30 a.m.
Packing begins 9 a.m. at the California National Guard Armory at 17330 Victory Blvd., Van Nuys.
In addition to regular Wish List items and personal letters provided by more than 150 corporate sponsors and individuals across the country, the 400,000th package will include several surprise gifts.
Three previous Operation Gratitude milestone packages contained the keys to new vehicles.
An additional 12,000-15,000 care packages will be assembled and shipped during this weekend. "This is the last weekend to mail packages that can still reach the troops in time for Christmas," said Robert Bender, Operation Gratitude Logistics Coordinator. "We intend to get out as many packages as is humanly possible," he said.
Volunteers, 12 years and older, are welcome to assist in the weekend activities. For additional information, please visit the
operationgratitude.com
website, email
opgrat@gmail.com
or call the hotline: 818-909-0039.
TO THE EDITOR
Scouts Have a Wish List
As a result of our house burning down in the Sesnon fires, all of our Scout Troop's camping gear was destroyed.
I personally paid for the majority of the gear so that
no child would be left behind
due to financial hardship of the families.

Both the Councilman and the Mayor have offered to help us replace some of the items, and this is the best way for us to continue our outdoor learning program for the kids.


I have set up a "Wish List" in partnership with the Wal-Mart store in Porter Ranch. Your continued support of the Boy Scouts of America is truly appreciated.


On behalf of the kids of Troop 921, I send you my advance thanks for all you could do to help.
Respectfully Yours,
Les Salay
Scoutmaster
Troop 921
GET YOUR GREEN ON



Celebrities Expected for Saturday Environmental Youth Conference



The "Million Trees LA" Environmental Youth Conference is 8 a.m. - 1 p.m., Saturday, in the South Hall of the Los Angeles Convention Center.

The free program, for and by teens, offers ideas about how teens can do their part to slow climate change as well as an opportunity to meet some of today's young celebrity environmentalists who share enthusiasm about caring for the Earth.

This year's youth conference opening ceremonies will be hosted by David Henrie of Disney Channel's Wizards of Waverly Place and Olesya Rulin of High School Musical.

Click HERE for a list of the celebrities expected to attend.

And click HERE for a copy of the event flyer which is required for free parking.


ACTION CALENDAR
The free
Mason Park Recreation Center Holiday Show
offers childcare and senior activities,

11 a.m. - 1 p.m., today

, at 10500 Mason Ave. For more info call (818) 998-6377.
Packing of
Operation Gratitude
gift boxes for troops in the Middle East begins

9 a.m., Saturday

, at the California National Guard Armory at 17330 Victory Blvd., Van Nuys. For additional information, visit the
operationgratitude.com
website, email
opgrat@gmail.com
or call 818-909-0039.
The

"Million Trees LA" Environmental Youth Conference

is

8 a.m. - 1 p.m., Saturday

, in the South Hall of the Los Angeles Convention Center.
Details
HERE
.
The

Chatsworth Holiday Parade

is scheduled to march down Devonshire Street beginning at

1 p.m., Sunday.
LAPD Devonshire PALS

are collecting new and unwrapped toys, games and books for underprivileged youth

through Dec. 19

. Bring items to the Devonshire police station, 10250 Etiwanda Ave., Northridge. Details, call Elizabeth Sandoval at (818) 772-1717 or Dan Slater at (818) 756-8270.
Kids can learn ball-handling skills, basketball game rules, teamwork and good sportsmanship at a fun winter
Basketball Camp
at Mason Park,

9 a.m. - 3 p.m., Monday, Dec. 22

. Mason Park Recreation Center is at 10500 Mason Ave. For more info call (818) 998-6377.
When We Meet



All volunteer

committees meet monthly. Meetings begin at 7 p.m. at the Chatsworth Train Depot at 10038 Old Depot Plaza Road, Chatsworth, unless otherwise noted.


1st Wednesday:

CNC Board at Lawrence Middle School.


2nd Tuesday:
Beautification.


2nd Wednesday:
Equestrian.


3rd Wednesday:
Enhancements.


3rd Thursday:
Land Use.


4th Tuesday:
Outreach.

4th Wednesday:
Public Safety & Transportation at Rockpointe Club House, 22300 Devonshire St.

Check the CNC website for last-minute changes.


CNC Contact

Chatsworth Neighborhood Council
Post Office Box 3395
Chatsworth, CA 91313-3395

Ph: (818) 464-3511
Fax: (818) 464-3585

Email:


i

nfo@chatsworthcouncil.org
Web:
http://www.chatsworthcouncil.org

Complete CNC activities calendar:
http://www.chatsworthcouncil.org/activities.php

Complete community events calendar:
http://www.chatsworthcouncil.org/events.php


Free Gift

Bring this coupon to the next Neighborhood Council Meeting and receive a free

Be Safe, Be Seen

safety flasher. Wear it while jogging, cycling, walking the dog.

Name: ________________________________________

Email: ________________________________________

While supplies last 12.12.08