Greetings!

You Can Give Back
to Chatsworth

ONCE a year
, the Chatsworth Neighborhood Council adds stakeholders as voting members of each of our six committees. Two of the committees will be doing that this week.
Stakeholders must attend this week's committee meeting to be eligible, although new members can be added later if not all seats are filled at this first meeting of the board year.
The
Outreach Committee
meets 7 p.m. today at the Chatsworth Train Depot, 10038 Old Depot Plaza Road.
Public Safety & Transportation
meets 7 p.m. Wednesday at the Rockpointe Club House, 22300 Devonshire St. .
For descriptions of the committees and meeting times, click
HERE
. Questions can be sent to
info@chatsworthcouncil.org
.
Stakeholder members have full voting status and are expected to attend and participate in the monthly committee meetings. Each committee has a limited number of stakeholder seats that may be filled on a competitive basis.
Chatsworth Neighborhood Council Bylaws require that all committees reconstitute at the beginning of a new board year. The Nov. 1 Council election and subsequent installation of new board members marked the start of the 2008-09 board year.
All stakeholders are always welcome and encouraged to attend committee or board meetings. Every meeting includes time for stakeholders to make public comments.
---
NOW
you can read any of the previous Chatsworth Roundup newsletters online.
Just click
HERE
for the archive.

POINT-COUNTERPOINT

Is There a Place
for 'Sober Living'?
Do so-called "Sober Living" halfway houses belong in residential neighborhoods?
The debate rages:
Thom Senzee: Give sober living a chance to thrive
.
Proposed legislation to restrict the number of sober-living houses in Los Angeles will result in fewer housing options for addicts and alcoholics who have just completed rehab programs.
View Full Story
Greig Smith: These unlicensed businesses are causing significant negative impacts on the quality of life.
We have been working on a citywide ordinance that would regulate these homes.
In this response, a member of our community underscores the need to regulate unlicensed group homes in residential neighborhoods.
View Full Story
OFFER YOUR OPINION




Take Budget and Culture Surveys



You can help determine how your Chatsworth tax dollars will be spent and also shape the cultural landscape of Los Angeles by participating in two city-sponsored online surveys.



Click

here

for the budget survey.





Click

here

for the cultural survey.



For more information, please visit www.culturalplan.lacity.org or call (213) 202-5539.


About the Council
The mission
of the Chatsworth Neighborhood Council is to provide an open forum for public discussion of issues concerning the Chatsworth community and to facilitate communication between the City of Los Angeles and Community Stakeholders.
Map
of Chatsworth Neighborhood Council boundaries. Click
here
.
When We Meet



All volunteer

committees meet monthly. Meetings begin at 7 p.m. at the Chatsworth Train Depot at 10038 Old Depot Plaza Road, Chatsworth, unless otherwise noted.


1st Wednesday:

CNC Board at Lawrence Middle School.


2nd Tuesday:
Beautification.


3rd Tuesday:
Equestrian.


3rd Wednesday:
Enhancements.


3rd Thursday:
Land Use.


4th Tuesday:
Outreach.

4th Wednesday:
Public Safety & Transportation at Rockpointe Club House, 22300 Devonshire St.


Election Committee, TBA

Check the CNC website for last-minute changes.


Quick Phones


Neighborhood Council
(818) 464-3511



West Valley Alliance (graffiti removal)


(818) 885-8885



Police Tipoff Line


(818) 832-0563



L.A. City Infoline


311


City Services
Zero Waste
The City has a Zero Waste team soliciting opinions on how to reduce solid waste. Find out how you can participate.
Zero waste brochure
.
Bureau of Sanitation
The BOS is working to convert our solid waste into renewable energy.
Read the brochure
.
Be Prepared for
the 'Big One'
This is the 150th anniversary of the last great San Andreas Earthquake. Dare to Prepare is a campaign to prepare for the next big quake. Find out what you can do at the
Dare to Prepare site
. Read the
LAFD letter
.
Free Shade Trees
You can get free shade trees through DWP.
Read about the Trees for a Green LA program
DWP Residential Energy and Water Saving Programs
The DWP offers incentives to recycle your old refrigerator and buy an energy efficient one. Other appliance incentives are available too. Receive $100 towards an ultra low flush toilet.
Read about DWP rebates
.
Online Service Requests
You can place service requests for street repair, tree trimming, downed trees or palm fronds in the street
online
.
This is a service provided by the
Bureau of Street Services
.
Property Activity Reports
Did you know that you can view all permit requests for a property online?
Click here
to access the City's online reporting system. Enter in the address and view the permits.
This is a service provided by the
Department of Building and Safety
.
--Adapted from the PRNC newsletter.


CNC Contact

Chatsworth Neighborhood Council
Post Office Box 3395
Chatsworth, CA 91313-3395

Ph: (818) 464-3511
Fax: (818) 464-3585

Email:


i

nfo@chatsworthcouncil.org
Web:
http://www.chatsworthcouncil.org

Complete CNC activities calendar:
http://www.chatsworthcouncil.org/activities.php

Complete community events calendar:
http://www.chatsworthcouncil.org/events.php


Flooding, Mudslides Threaten
Area Below Sesnon Fire Zone
From the Office of Councilman Greig Smith
Heavy rains have been forecast for the Los Angeles area lasting through Thanksgiving weekend, bringing the possibility of flooding and mudslides in the areas that recently experienced wildfires.
Winter rains could cause floods, landslides, mudslides and erosion in neighborhoods where the fires have burned away vegetation that normally holds runoff water and stabilizes hillsides.
Sand and bags have been deployed to critical locations so that City crews can place sandbags where needed to address flooding as quickly as possible.
Residents can get their own sandbags for free if they wish to use then around their driveways, yards and in front of doorways to protect their own homes from water.
All Fire Stations in the City of Los Angeles also have burlap bags and several have sand that residents can pick up for free. Firefighters can offer advice on how to properly use them.
The Department of Transportation (LADOT) and Street Services have provided extra K-railing to be strategically placed to divert mudslides and protect homes.
The City has emergency crews on watch to respond quickly if flooding or mudslides become a problem.
General mangers of City Departments have beren notified to be on alert during the approaching storm and be ready to take action if needed.
For ongoing flood and emergency updates visit LA Fire Department website
http://LAFD.org
.
SAND & BAGS AVAILABLE FOR FREE:
Burlap bags used to make sandbags are available at all Fire Stations. The LAFD website has information on where to find all locations where free sand is available, as well as instructions on properly using sandbags at
http://lafd.blogspot.com/2008/11/lafd-provides-sandbags-for-homeowners.html
.
SAND IS AVAILABLE AT THESE FIRE STATIONS
Fire Station 96
21800 Marilla St., (1 block south of Lassen, 1 block east of Topanga Cyn.) Chatsworth

FireStation 18
12050 Balboa Blvd., Granada Hills



Fire Station 28


11641 Corbin Ave., Porter Ranch



Fire Station 87


10124 Balboa Blvd., Granada Hills

SAND IS AVAILABLE AT THESE LOCATIONS
Browns Canyon
At De Soto Ave. and the 118 Freeway, Chatsworth

Knollwood Country Club Parking Lot
12040 Balboa Blvd., Granada Hills



The bridge at O'Melveny Park


17300 Sesnon Blvd., Granada Hills

POST-SESNON WILDFIRE TASK FORCE UPDATE:
Immediately after the Sesnon fire was brought under control, the District 12 Council Office brought together members of City, County, State and Federal agencies and Neighborhood Councils for a Post-Sesnon Wildfire Task Force Meeting to discuss potential flooding and landslides in the burned areas.
The task force reported that:
The LA Fire Department has already used bulldozers to cut "water bars" or trenches in the hills above O'Melveny Park in Granada Hills to divert runoff water into areas with green vegetation and prevent flooding. .

County Flood Control crews have cleared out all debris basins in the area to be ready to divert debris in case of flooding and mudslides.
The U.S. Geological Survey has provided the most accurate and up-to-date maps showing where hillsides may be weakened and pose potential landslide threats.
Street Services and DOT are working together today to assess potential flood areas and they will be strategically placing K-rails to protect homes from possible flooding and mudslides.
The Council Office will continue to post updates from the Post-Sesnon Wildfire Taskforce at
www.CD12.org
.
---

If you have an immediate, fire-related issue, contact the Chatsworth Neighborhood Council at
info@chatsworthcouncil.org
. Put the word "Fire" in the subject line.
ALL ABOUT THE COUNCIL SYSTEM
RALPHS RECYCLING CLOSES
Here's Where You Can Still Recycle
The recycling center at the Devonshire Street Ralphs market in Chatsworth closed Nov. 14.
However, you can still recycle bottles and cans at:
Vons Shopping Center
,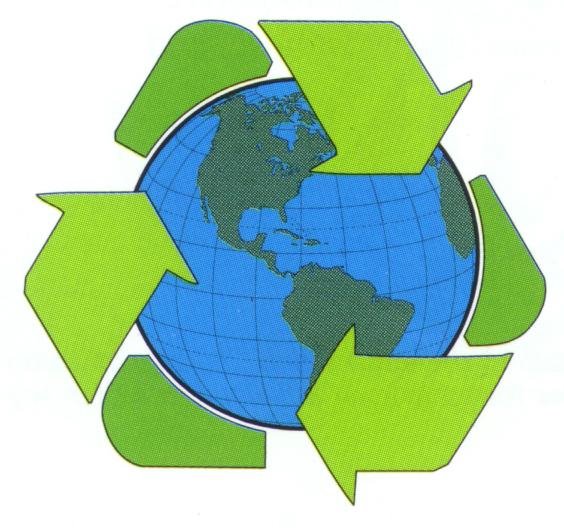 20440 Devonshire St.
Valley Recycling Center
,
20220 Plummer St.,
818-885-7318
Budget Recycling
,
21250 Nordhoff St.,
818-998-1700
METRO HOLDS FINAL ORANGE LINE MEETINGS
Typical ultra-modern platform at North Hollywood Station.
Plans for Lassen Street Bridge,
Bus Platform Canopies Unveiled
By Judith Daniels
President, Chatsworth Neighborhood Council
The last in a series of community meetings about the
Orange Line extension to Chatsworth
were held last week in Chatsworth and Canoga Park. Nearly 100 stakeholders attended the two meetings, which included question and answer periods.
In response to a question, Metro representatives said they planned to build their ultra-modern Orange Line station canopies on the south side of the Chatsworth Train Depot. The Chatsworth Neighborhood Council and the Design Review Board that oversees the Devonshire-Topanga Specific Plan believe the canopies would conflict with a city code that requires all new structures on that portion of Devonshire to be Western or Spanish Colonial architecture. Among the examples of those styles are the Chatsworth Library and the train station.
Representatives of Metro showed the design for a 2,000-foot-long bridge that will bring the articulated buses from the busway along Canoga Avenue just north of Prairie Street into the station, crossing over Lassen Street. The imprinted designs on the east and west sides of the bridge were inspired by the distinctive contours of the mountain peaks to the west, according to the architect.
Because the bridge and a bus turnaround will consume much of the parking on the south side of the train station, spaces will be shifted and added on the north side, with a net gain of more than 100 spaces. However, the parking lot will extend to 120 feet south of Devonshire, leaving a small area for later development of community or retail space. Metro representatives continue to say that they might build a parking structure, although it would not be directly on Devonshire.
The landscaped bike and pedestrian path being built next to the dedicated busway will separate south of Lassen Street where the bridge begins and continue at street level, connecting with the existing bike path along the Browns Creek wash. When completed, the bike path will run continuously from north of the train depot to the terminus of the Orange Line in North Hollywood.
If the Metro board votes to expedite the nearly $300 million project, construction of the 4-mile extension from Warner Center could begin in 2010. The project is expected to take 30 months to complete.
Metro also plans to develop property it owns along Marilla Street west of Owensmouth to park the large Orange Line buses when they are not in service. The western portion of that property along Topanga Canyon Boulevard is now used by the Los Angeles County Sheriff's Department, which provides police services for Metro.
If you have questions, please call the Project Hotline at 818-276-1289. For more details on the project visit
metro.net/canoga
.
FESTIVAL FOR KIDS
Council Contributes to Children's Day
Aja Campbell plays trumpet with the Granada Hills Highlander Band during a parade at the Nov. 22 San Fernando Valley Children's Day festival at Woodley Park in Encino. The Chatsworth Neighborhood Council provided the loud-speaker system for the festival stage. The day featured Radio Disney, NBC's Fritz Coleman, David Beckham Soccer Academy, Laker Greats, L.A. Kings, Elmo, the voice of Bart Simpson, music, rides, sports and more. [Daily News Photo / Evan Yee]


FIRST-PERSON REPORT
Ham Radio Links Olive View Medical Center to City During Sayre Wildfire
By Marty Woll
Former Chatsworth Neighborhood Council president
When I set up a portable Amateur Radio ("ham") station at Olive View Medical Center as part of the recent Great Southern California
ShakeOut
preparedness exercise, I had no idea that I would be back there less than 48 hours later under very different circumstances.
A ham radio operator for more than 40 years, I am a volunteer with the Amateur Radio Emergency Service (ARES), a free nationwide disaster-communications resource provided to the public by the American Radio Relay League.
Around 3 a.m.. on Saturday morning, I received an urgent telephone call that the County Department of Health Services had lost contact with Olive View, located in Sylmar, just as the flames from the Sayre fire were advancing on that facility. Since I had not yet unpacked equipment from my car after the ShakeOut, it was not long before I was on the road with radios, antennas, batteries and cables, heading toward the hospital.
As I approached Olive View on surface streets, I ran into one roadblock after another. I finally got out of the car, quickly donning goggles, a dust mask and reflective vest, and walked over to the checkpoint. After explaining why I had been dispatched to the hospital and showing my credentials I was allowed to pass.
I arrived at Olive View but could not park close to the building due to the long line of ambulances waiting to transport patients to alternate facilities. I grabbed what equipment I could carry, met up with another ARES member and made my way into the main building. We were greeted by guards and a metal detector; I smiled and told them we had plenty of equipment to set off their detector and asked that we be allowed in.
After a look at our ID cards, the guards waved us through, and they proceeded down smoky corridors to the command center. We quickly established radio contact with another operator at the County offices south of Downtown Los Angeles and gave him a status report. We two hams stayed until power and telephone service were restored, at which time we were released.
On my way home, I checked in by radio with the Los Angeles Fire Department's Auxiliary Communication Service, with which I also volunteer. The net control operator asked me to stop by the evacuation center at Chatsworth High School. I arrived, met with the shelter manager, and stayed until early afternoon just in case a communication problem among the shelters arose.
All in all, it was a busy morning, but this is one of the reasons Amateur Radio exists. I encourage other hams to get the appropriate training and offer their services through ARES. When day-to-day communication systems fail, Amateur Radio comes through, and I don't see the need for our help going away any time soon.
[Hams can raise Marty Woll at NV6I, and the rest of us can find him at
http://n6vi.com/
.]
CHATSWORTH IN THE NEWS
Jim Federico stands outside the entrance to his Box Canyon home, where he has lived for 18 years. He and his wife are weighing a move to Arizona. [Ventura Star Photo / Rob Varela]
ACTION CALENDAR
The

Chatsworth Holiday Parade

is scheduled to march down Devonshire Street beginning at

1 p.m., Sunday, Dec. 14.
LAPD Devonshire PALS

are collecting new and unwrapped toys, games and books for underprivileged youth

through Dec. 19

. Bring items to the Devonshire police station, 10250 Etiwanda Ave., Northridge. Details, call Elizabeth Sandoval at (818) 772-1717 or Dan Slater at (818) 756-8270.
Free Gift

Bring this coupon to the next Neighborhood Council Meeting and receive a free

Be Safe, Be Seen

safety flasher. Wear it while jogging, cycling, walking the dog.

Name: ________________________________________

Email: ________________________________________

While supplies last 11.25.08