Quick Links


The Gettysburg National Military Park Puts Preservation Dollars to Good Use!
Fiscal year 2010, which just ended, was a banner year for project fundraising for the Gettysburg National Military Park because it included National Park Service repair/rehabilitation funds, Federal Highway funds for road projects and American Recovery and Reinvestment Act funds (ARRA.)
We wanted to update you on two structures you may be familiar with, as they are visible structures on the battlefield: the Daniel Klingel House and the Groft-Spangler Barn.
The Park has been working on an extensive rehabilitation project on the Daniel Klingel farm house. The project has included foundation repairs, new concrete floors,
preservation and repair of historic logs, rechinking and daubing of the logs, preservation of interior plaster, preservation of the interior moldings, repairing of all windows, new plumbing, new electrical, new mechanical systems, new roofing, new kitchen and new bathroom. The project cost $292,500 and is a ARRA project.
The Park also continues to do preservation work on the Groft-Spangler barn at East Cavalry battlefield, including structural repairs and rehabilitation of the exterior. This barn was in very poor shape but is now looking much better.
Be sure to check out the complete list of projects in the upcoming issue of the Friends of Gettysburg newsletter!
THANK YOU
At this wonderful time of family and thanksgiving, the Gettysburg Foundation would like to thank the Friends of Gettysburg members, supporters, donors, and volunteers for supporting our efforts to preserve the Gettysburg National Military Park.
Together, we have done remarkable things to restore the historic integrity of this remarkable place, and we have even more exciting endeavours waiting for us in 2011. We hope you will take the journey with us, and keep up the excellent work.
Have a happy, healthy and hearty Thanksgiving!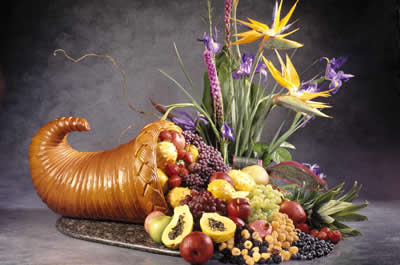 The Annual Remembrance Illumination
The 8th Annual Remembrance Illumination, sponsored by the Gettysburg Foundation, will be held on Saturday, November 20, 2010 in the Soldiers' National Cemetery at Gettysburg from 5:30-9:30 p.m. During the Luminaria, a luminary candle is lit on each of the over 3,500 Civil War soldier graves in the National Cemetery, paying homage to those who here gave their "last full measure of devotion." For more information, visit our
Remembrance Illumination
page.
Get Into The Holiday Spirit With This Special Offer!
Get ready for the holidays with these beautiful ornaments. Great to give as a gift or keep for yourself, choose from the
Rose farmhouse, Trostle farmhouse, and Trostle barn, Rupp house, and the David Wills house. Brass farm ornaments are $9 each (3 for $20) and the suncatchers are $5.95 each (2 for $8). Choose all five for $25 plus shipping.
Thank you for your interest in the Gettysburg Foundation.
Your support is essential to the continued preservation of the Gettysburg National Military Park.