PCC Supports Ban on Text Messaging Devices and Hand-Held Mobile Telephones
Cell phones at forefront of distracted driving epidemic--let your Representatives know you too support banning cell phone use behind the wheel
The Palmetto Cycling Coalition (PCC), a non-profit organization striving to make South Carolina more bicycle friendly, supports South Carolina House Bill 4282 (H. 4282) that would ban both hand-held cell phone talking and texting by drivers in motor vehicles. The following statistics indicate how dangerous and potentially deadly these activities can be.
Using a cell phone use while driving, whether it's hand-held or hands-free, delays a driver's reactions as much as having a blood alcohol concentration at the legal limit of .08 percent. (Source: University of Utah)
Driving while using a cell phone reduces the amount of brain activity associated with driving by 37 percent. (Source: Carnegie Mellon)


80 percent of all crashes and 65 percent of near crashes involve some type of distraction. (Source: Virginia Tech 100-car study for NHTSA)


Nearly 6,000 people died in 2008 in crashes involving a distracted or inattentive driver, and more than half a million were injured. (NHTSA)


The worst offenders are the youngest and least-experienced drivers: men and women under 20 years of age. (NHTSA)


Drivers who use hand-held devices are four times as likely to get into crashes serious enough to injure themselves. (Source: Insurance Institute for Highway Safety)


A driver of a car dialing a cell phone makes the risk of a crash event 2.8 times as high as non-distracted driving; for drivers of trucks, this risk is 5.9 times as high. (Source: Virginia Tech Transportation Institute)

Bicyclists are already at a significant risk in South Carolina. The state has historically seen high fatality rates for cyclists and is statistically shown to be one of the riskiest states in the nation for bicycling. A recent case in Lancaster County, in which two expert cyclists were killed by a motorist who was distracted by cell phone use, reveals the increased vulnerability that cyclists face on roads in South Carolina.
In late September, 2009, the U.S. Department of Transportation convened a Distracted Driving Summit in Washington, D.C. to help identify specific factors involved in distracted driving and discuss ways to prevent it. A primary outcome of the Summit was a new directive from president Obama prohibiting federal employees and contractors from engaging in text messaging while driving government vehicles. According to Transportation Secretary Ray LaHood, "this order sends a very clear signal to the American public that distracted driving is dangerous and unacceptable. It shows that the federal government is leading by example."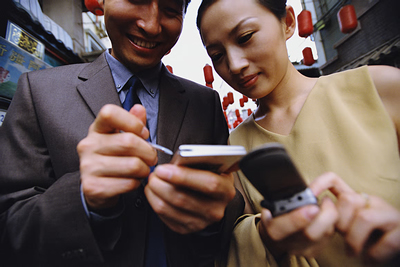 Nineteen states across the nation have already instituted a cell phone or text messaging ban.
To increase the safety of road users throughout South Carolina, and to prevent distracted driving from becoming a deadly epidemic on our roadways, the PCC calls on the South Carolina Legislature to pass H. 4282 during the 2010 legislative session.
Adopted by the Board of Directors, January 25, 2010