E-News Sponsor*
Small Dog Electronics is here to help you run your business on a Mac. Join us Wednesday, Sept. 26, from 5-7 PM for a Small Business Expo and Mixer in Burlington, Vermont.
Apple certified experts will answer all of your questions on Apple servers and desktops, managing and deploying iPads and iPhones, and more.
View demonstrations of LightSpeed POS software, QuickBooks for Mac, Daylite CRM software, printing solutions from OKI Data and data management and back-up solutions from LaCie.
Food and beverages provided. RSVP here or call 1-888-746-9812
Warm Welcome to VBSR's Newest Business Members!

An online business-to-business marketplace using trade dollars valued the same as cash
!
To Activate Your Marketplace Account and start buying & selling with VBSR members,
VBSR Bookshelf

How to Organize, Finance, and Launch Local Energy
Projects by Greg Pahl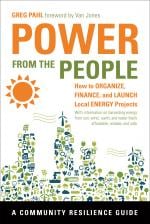 VBSR Bookshelf
brought to you by:
Chelsea Green Publishing
September Networking Get-Together!

Vermont Energy Investment Corporation (VEIC), founded in 1986, is a mission-driven non-profit dedicated to reducing the economic and environmental costs of energy consumption through energy efficiency, renewable energy, and transportation efficiency initiatives. Join your fellow VBSR members this Thursday and check out the new VEIC space.

Thank you to our VBSR Champion Members for their ongoing support!
Change and Growth
The change in season is also bringing some positive changes at VBSR-- Russ Elek has recently joined the VBSR team as our Program Assistant and there is almost nothing that happens at VBSR that he won't have a hand in. Please join us in welcoming Russ and make sure to introduce yourself personally to him at an upcoming VBSR event, or virtually via our
Facebook page
,
Twitter account
, or
email
. Welcome Russ!

Please take 10 minutes to fill out our annual public policy survey (see next article)--it is critical we hear your perspectives and ideas so we can bring them forward into our advocacy work. There are many voices of business in this state and we cannot adequately address your interests unless we hear from you.


Expect to hear more from us this fall about a new project we are launching:
Business Energy Action.
We hope you will join us and our project partners in re-committing to energy efficiency and conservation. As you continue on your quest to improve your social responsibility, improved energy conservation should always be on the "must do" list.
Best to you,

Andrea Cohen, Executive Director
____________________________________________________________________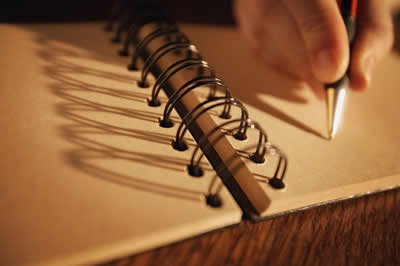 Be Aware. Be Engaged. Be Heard.
Have you taken VBSR's 2012 policy survey? Why not? This important survey helps us shape our legislative decisions at the Statehouse. Make your voice heard!
_______________________________________________________
Call for Nominations to VBSR Board of Directors

T
o

cast your nominations please fill out the web form here.
Nominations must be received by VBSR no later than Thursday, September 29th.
Please contact
Becky Cohen
if you have any questions about the nomination process.
Thank you for your nominations!
___________________________________________________________________
Business Energy Action Challenge!
You may remember hearing about Business Energy Action in the August E-news.

B.E.A.

is a challenge to Vermont businesses to reduce their energy consumption by 5% annually over three years. Tracking their electricity and heating fuel usage during the challenge, BEA will recognize accomplishments through a variety of events and publicity. Businesses can utilize efficiency resources of Efficiency Vermont and Burlington Electric Department, VBSR project partners who will offer technical, financial, and design assistance.



Interested in participating or learning more? You can find out more this Thursday, September 20th, at the VBSR Networking Get-Together hosted by Vermont Energy Investment Corporation!
In the meantime, Check out the new Business Energy Action webpage.
______________________________________________________________________
VBSR kicked off its series of fall policy forums earlier this month with a big bash at Main Street Landing's Film House. With Vermont's election season starting, we gave our members the opportunity to hear directly from more than a dozen statewide and federal candidates for office.

Republican gubernatorial candidate Randy Brock called for Vermont to become the Benefit Corporation capital of the country. Democratic candidate for lieutenant governor Cassandra Gekas talked about the importance of reforming our health care system. Despite the many policy differences between the candidates, all of them stressed how important SR businesses are to Vermont's economy.

VBSR will soon announce the forums for the rest of the fall as we gear up for the start of the 2013 legislative session (only four months away!). But until then, here are a few policy updates:
VBSR's summer study committee on GMO Labeling legislation is now wrapping up and our attention will shift to a fall study committee on how to finance a public health care system. Interested in joining these discussions? Email Public Policy Manager Daniel Barlow.
We are also now forming our 2013 legislative agenda. What issues would you like to see VBSR focus on when lawmakers return to Montpelier early next year? Health care reform? Tax policy? Renewable energy? W. Please make sure to fill out the annual policy survey so we can hear your input!
___________________________________________________________
Smart Business Wednesday
VBSR has teamed with Equal Time Radio to bring you Smart Business Wednesday each week from

1-2 PM on WDEV (AM 550 and FM 96.1).

Special Thanks to August/September Underwriters:
Updates: VBSR's 20th Annual
Fall Conference
When:
Wednesday, November 14th
Where: Grand Summit Hotel, Mount Snow, West Dover VT
What:
"
Engagement: Moving Social Responsibility Forward "
___________________________________________________
Hire A Fall Intern!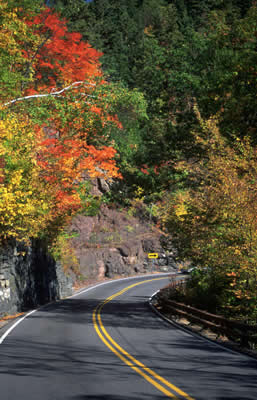 September in Vermont ushers in a season of change; the leaves begin to turn, the weather becomes cold, and Fall is upon us. Make one more change this Fall and bring on a talented and capable intern through the VBSR VT Intern Program.





There are many different opportunities and ways to bring an intern on, from using them for the semester, the school year or even a short term project. Hiring an intern can also be a great way to see if someone is the right fit for a longer time position at your businesses or organization. We have helped 125 businesses in Vermont hire over 180 interns - add your name to the list! Questions or ready to get started? Email

Becky Cohen

or

visit our website.

____________________________________________________________________
Buy Local Book Is HERE!
With 30 more pages than last year, this year's Buy Local Book offers a new profile section, a scavenger hunt, and even more coupons!
The 2012/2013 edition of the Buy Local Book is currently available exclusively through select schools/groups as a fundraiser for $20. They keep $10 of each book sold.
Starting on October 1st, the book will be available through retail distributors for $15. We will be posting a
list of locations
on our website in the next week or so.

If you missed out and would like to be included in next year's book, please
___________________________________________________
The Health Care Exchange...
...what's it mean for you?


Welcome to our newest reoccurring column. With the legislative session about gear up once more, many people are beginning to pay attention again to Health Care, and several people still have questions. This new column aims to answer some of these questions and help keep you informed.

This month, we'd like to point you in the direction of the Mark Johnson Show. On September 13, the show featured Robin Lunge, Director of Health Care Reform.
Check out the podcast for a discussion on the exchange and single payer plans.
____________________________________________________________________
Upcoming VBSR Events
5:30-7:30 PM; VEIC Offices at the Vermont Innovation Center, Burlington. Free and open to the public. Come hear about VEIC's energy efficiency, renewable energy and transportation efficiency initiatives and tour their new facilities at our monthly networking get together.
Learn more
or
Register Today!
__________________________________________________________________
Member News!
The US Department of the Treasury's Community Development Financial Institutions (CDFI) Fund has announced that the Vermont Community Loan Fund (VCLF) has been awarded a grant of $671,416 to support its mission-driven lending to Vermont's small businesses, community facilities and affordable housing and child care programs.
Read more...
Inc. magazine has included the innovative AllSun Tracker manufacturer, AllEarth Renewables, to the annual Inc. 500|5000, a ranking of the nation's fastest growing private companies. AllEarth Renewables ranked #148 and was the 9th fastest growing energy company nation-wide. The Vermont company had a three year growth of 2,217% with revenues in 2011 of $20 million.
Check out their profile...
King Arthur Flower is excited to announce the GRAND OPENING of their brand new, $10 million expansion featuring a Baker's Store, bakery/café, and education center in Norwich, Vermont. Attend the Grand Opening!
Draker has announced that they have successfully merged with Solar Power Technologies, Inc. The combination creates a global leader with the most innovative offering of performance management solutions for commercial and utility-scale solar markets. The combined company will operate under the " Draker" name. Read more...
____________________________________________________________________