December 2010 - All Offers are for the Month of DECEMBER, 2010
December & the Holidays Have Arrived in
Julian, California
Here are your Offers & Events for
December 2010

Wynola Pizza Exp
ress
4355 Highway 78
(three miles west of Julian, Ca)
December 2010 Music Schedule
Fri/Sat 6:00-9:00 Sun 5:00- 8:00
Dec 3 - Jakes Mountain - Janice Bina-Smith & Blake Rogers. Folk & country
Dec 4 - Folding Mr. Lincoln - Bluegrass
Dec 5 - Tommy Dahill - Country / Folk - originals &covers. Debut performance.
Dec 10 - Glenn & Jennifer Smith - Local eclectic duo. Classic rock to originals
Dec 11 - Way Back Then - Mike Mosley & Tony Tulenko - Folk, Bluegrass

Dec 17 - Mountain Tribal Gypsies - Belly Dancers
Dec 18 - Sara Petite - Country, Bluegrass and Americana
Dec 26 - Beyond the Pale - Folk, Country and Americana
Dec 31 - Chris Clarke & Friends - Celebrate an Appalachian New Year's
Jan 1 - Taildraggers with John Mailander - Local Favorite Bluegrass Band
Jan 2 -- John Mailander & Joe Pomianek - Bluegrass, Folk
Wynola Junction
4326 Highway 78
A 3,500 square foot Antique Mall located three miles west of Julian on Highway 78 in Wynola. The building was originally a fruit packing shed for the apple growers in the area. Now with more than 30 quality dealers, there is a wonderful variety of collectibles and antiques, glassware, dishes, enamelware, quilts, yard-art, toys, tools, books, jewelry, furniture and much more.
December Special:
20% off Christmas Decorations
2603 B Street
Julian
Great Holiday Savings
Do your holiday shopping at Buffalo Bills Cafe
Come in and get Two $25.00 Gift Certificates
for only $40.00


Hero's Deli
2000 Main Street
, Julian, CA 92036
Read Our Reviews
on TripAdvisor
Offering a Wonderful Variety of Sandwiches and other delectables.
In December:
"Sing a tune from a holiday song and get
10% off and a special treat!"
Examples would be Let it snow, Rudolph, Dreaming of a White Christmas, etc.

Wynola Farms Marketplace
4470 Hwy. 78
Julian's premier destination for local wine, beer and hard cider tasting, unique shops and boutiques, local art, antiques and our weekly Julian Certified Farmers' Market every Sunday from 11-4. Come in for a tasting and stay to shop or relax under the oak trees in our picnic area. Located at 4470 Hwy. 78 in Julian, California in the pastoral Wynola Valley,
3 miles West of Main St.
www.wynolafarms.com
Subscribers to this newsletter will receive the following offer:
Julian Certified Farmers' Market
Introduce yourself to the Market Manager (Albert) and get a free kettle corn sampler bag (1 per family).
Ladies Fashions: Ranging from fun and casual to fine and specialty, we offer a fabulous selection of ladies clothing & fashions for all seasons including separates, shirts, dresses, skirts, pant suits, sweaters, and more.
Some of our favorite designer lines that we carry include 'Anna Konya Skirts & Ponchos' and 'Tianello Tencel Casual & Sportswear'. The Tianello clothing line is made of wonderful Tencel fabric that is comfortable and great for travel. We also have a great selection of Indira dresses, Sarah Arizona skirts and sweaters, French Dressing jeans and casual wear, Tummy Tuck and Jag Jeans. While you are in our store, don't forget to check out our discount and sales rack - all items on the rack are always $20!
In December: 20 % off all Jewelry
Mountain Gypsy :
Main Street, Julian
Specializing in hand crafted sterling silver jewelry with gemstones and comfortable, stylish clothing.
The Mountain Gypsy features a lovely selection of casual and elegant ladies fashions;
beautiful sterling silver jewelry; and an unusual collection of gifts.


December Specials:


Jackets - 30% off
Misc. clothing items - 30 - 50% off
Turquoise and Moonstone jewelry - 20% off
4470 Highway 78 in Wynola Farms Marketplace


Celebrating the holidays gives us a good reason to have lots of specials in December.
This month we are giving a free gift box or organza bag with the purchase of every item of jewelry.
We are giving a free candle with the purchase of every candle holder.
Thanksgiving and autumn items are 30 % off
Vintage TY Beanie Baby bears are just $2.50 each, while they last
Glassware is 40% off.
Transfer ware is 40% off.
We now carry a variety of prepackaged food items. People ask where the jams and other gift food items are that used to be here. They are back! Come see our variety of pre-packaged spice and soup mixes, jams and honeys, nuts and other locally made and grown items you can buy for your gift baskets.

We are open daily except Christmas.

Please call us at 760-765-1020

for questions about any of our products.

We are open daily from 11 a.m. until after 5 p.m.

When making a purchase at Julian Yesteryears,
please ask for a 4% cash discount.*






* not to be combined with any other discount

Make a Difference This Holiday Season With
Julian Yesteryears.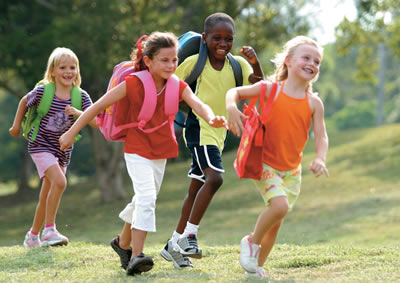 Julian is home to a wonderful community. We have many members who work to make a difference in the lives of others. Julian Yesteryears would like to honor and support the efforts of the Julian Kids Kloset. The Kids Kloset gives clothes to school age children in Julian, though-out the school year. Kids receive, stylish, clean and neat clothing so that they feel proud when they come to school.
This December - When you come to visit us in the mountains, bring along any of your gently worn kids clothes and bring them to Julian Yesteryears at Wynola Farms Marketplace (4470 Highway 78)

and receive 15% off your entire purchase as a thank you. This offer is good through the last day of December, 2010.
So Many People are Talking about Julian Hard Cider
See The Buzz
http://searocketbistro.com/content/julian-hard-cide r
http://karmic-life.com/2010/07/16/julian-hard-cider/
http://2guysdrink.com/2010/11/25/julian-hard-cider-hoodang/
http://www.sddialedin.com/2010/07/road-trip-julian-hard-cider.html
Julian H
ard Cider Was Featured on the Front Page of the Union Tribune Food Section.

Read the Article Here
Find out what all the Buzz is About - Try Julian Hard Cider!
Subscribers Mention Visit Julian Newsletter and Receive 10% Off Your Purchase



www.julianhardcider.biz
Subscribers Enjoy 10% Off Your Purchase when you mention Visit Julian.com
Be Sure to Pick Up Your Copy of This Great
Small Town Newspaper!

The Julian Bed and Breakfast Guild is an unique organization of innkeepers dedicated to providing visitors with local information and a fine selection of quality, smoke-free Julian lodging. Our members are ready to answer your questions every day, between nine a.m. and nine p.m. Let us help you select the lodging services that best suit your specific needs.
One call can check availability for all facilities:
(760)765-1555, 9AM - 9PM

The Author of a wonderful line of Children's books,
Penelope Dyan
and her sister
Chris Carson
Will be back at the Book House in December!
There appearance at the Book House in November was such a success that we wanted them to come back.
SO
On Saturday, Dec, 11th, from 11:30 AM until 4:00 PM
they will entertain those in attendance.
Penelope Dyan will read her stories to the children again and together theywill lead the audience in the singing of Christmas Carols.
Prizes and fun for all!
Jack's




Grocery & Deli


2117 Main St.


Beer, Wine & Spirits

Now Featuring
Organic Produce
& Select Organic Dairy

Visit Our Deli & Receive
10% off any
deli purchase over $10.00
Sophia's Tattoo Parlour
2000 Main Street (upstairs)
Upcoming Julian Events
Every Sunday (weather permitting): Julian Doves & Desperados - historic comedy skits at 1 p.m., 2 p.m. & 3 p.m. - stage area between next to Julian Market & Deli. For information call Krisie at (760) 765-1857


The Julian Art Gallery, Quarterly Fine Art Exhibit, Local and Greater San Diego Artists, 2229 Main Street, Julian CA 92036, 760.765.1551
www.thejulianartgallery.com
Every Sunday (rain or shine): Julian Certified Farmers' Market -- fresh and local organic produce, nuts, eggs and specialty foods including salsa, tamales, sambusa, kettle corn and fresh baked breads from the Julian Bakery. Live music some weekends. Farmers' Market takes place from 11am to 4 pm at 4470 Hwy. 78, at the Wynola Farms Marketplace, 3 miles West of Main St. For more information visit us online at www.wynolafarms.com
TBA: Wandering Julian Carolers 4 to 6 p.m. -
Town site
December 10-19, 26-31: Town Hall Crafters Craft Show - 9a.m. to 5 p.m. - Town Hall
Dec. 9-19: Charles Dickens' A Christmas Carol, by Julian Stage Company, at the Julian Town Hall.
December 12: Breakfast with Santa at the Pine Hills Lodge - 9 am to 1 pm - Enjoy an old fashioned Christmas Brunch every Sunday in December, but, Santa will only be at Lodge on the 12th! $15.95 Adults, $10.95 Children 10 & under, $5 for a high chair. Please call for reservations 760-765-1100, www.pinehillslodge.com
December 10: Holiday Home Tour - 9 a.m. and 1 p.m. - $20 - This tour of country homes in the Julian area is an annual event sponsored by the Julian Woman's Club. Transportation is provided by the club members. For information call: (760) 765-3647.
December 19: Julian Community Choir Handel's Messiah - 7 p.m. - Town Hall
____________________

Lake Cuyamaca offers a free fishing class for would-be anglers from 10am to 11am
every Saturday.
______________________

Free movie and community potluck
The merchants and businesses of Wynola Farms Marketplace are hosting a FREE movie night the third Friday of every month. Each movie will be shown on an extra large screen and use surround sound to enhance the experience. A different family friendly movie will be shown. Beginning in October, they will be shown indoors.
Plan to arrive at 6:00 to participate in a community potluck. Additionally, food and drinks will be available for purchase from the Sons of the American Legion. All businesses at Wynola Farms Marketplace will be open until the movie begins at 8:00pm.
Plan to bring a flashlight, and your own chairs, cushions or blankets.

For additional information, call 760-765-3100.
Wynola Farms Marketplace, 4470 Highway 78, Julian, CA 92036 (3 miles west of Main Street Julian)
---------------------------------
Every Monday and Thursday: Live Music/Open Mic on the Patio at
Jeremy's on the Hill starting at 6 p.m. with Gemma Romano
- 4354 Highway 78, WYNOLA - (760) 765-1857 www.jeremysonthehill.com


Every Friday & Saturday: Live Piano Music with Steve Clark at
Jeremy's on the Hill
---------------------------------


Chamber of Commerce
Julian Stage Company and the Julian Chamber of Commerce present the 2010
production of
Charles Dickens' A Christmas Carol
a Julian holiday tradition.
Give your holiday spirit a boost with the classic story of a lonely, miserable, hardhearted old man who finds the true meaning of life and love during one haunted Christmas Eve. Be sure to allow time to take in the quaint holiday charm of smalltown, historic Julian, with its horse-drawn carriages, strolling carolers, and spiced cider.
Performance

Dates:
Thursday, Dec. 9, 7:00 P.M.
Friday, Dec. 10, 7:00 P.M.
Saturday, Dec. 11, 1:30 P.M.
Saturday, Dec. 11, 7:00 P.M.
Thursday, Dec. 16,

7:00 P.M.
Friday, Dec. 17, 7:00 P.M.
Saturday, Dec. 18, 1:30 P.M.
Saturday, Dec. 18, 7:00 P.M.
Sunday, Dec. 19, 1:30 P.M.
Tickets are $10/adults; $5/children 12 & under
Location: Julian Town Hall, 2129 Main Street. Doors open one hour prior to
performance times. Reservations not required, but recommended. (Shows sold
out in 2009!) For information and reservations, call
(760) 765-3789.
Credit cards
accepted

(small surcharge applies).
A Rose Path
Featuring:
Lucia's Essentials: Candles Made on Premises, Natural Aromatics, Local Artisan Works, Distinctive Textiles, Vintage Décor

The Julian Art Gallery: Fine Art by Area Artists

Julian Images Gallery:

Local Nature Photography by Graham Wilder
Open Daily.
(760) 765-1551
2229 Main Street,
next to the Julian Pie Co
http://arosepath.net
Art Elite
Art Elite, stylish, smart and slightly snobbish. Gallery / studio located on Van Duesen Road in Julian, holds a spirited collection of art objects and wearable art created by a variety of selected artists.
(760) 765-1774
Banner Queen Gallery
Artwork by Robert Freeman and Julian artists. Open Fridays - Sundays, 1 to 5 p.m.
(760) 765-2168
36766 Highway 78,
Email: gmushet@aol.com
Falcon Gallery
Limited edition prints books, jewelry, home accents and gifts. Our children's room features educational supplies and books.
(760) 765-1509
2015A Main Street
Santa Ysabel Art Gallery
Exhibiting regional contemporary and traditional artists in all media with emphasis on California style plein air painting and local artist James Hubbell. Located in historic and picturesque Hillyer house.
(760) 765-1676
30352 Highway 78, Santa Ysabel
The Skagen Ranch Studio
Housed in a historic barn, the Skagen Ranch Studio offers fine art from Africa, India, Romania and other countries around the world. By appointment only.
(252) 671-3727
kiki@1pmonline.net
Wind Song Designs
Photo art of the local Julian and surrounding areas.
(760) 765-2946
cathyozbun@att.net
Julian Chamber of Commerce
More Great Merchants/Sites To Visit
Pass it On! Share this newsletter with your friends/family by forwarding it. Or, share us on your Facebook.

Sponsor:

GET 3% TO 0VER 4% ON YOUR SAVINGS & CD DOLLARS!
Fraternal Financial Insurance companies pay you top interest rates
on your savings. Call now to stop losing on your savings dollars.
You have the option to stop paying taxes on your interest yearly.
Call 1-800-619-5624 for full details
Doug Jones, California Ins Lic. 0411414