"You're the One that I Want"



Take a step back in time with us at CHEMERS GALLERY for a crazy summer night, going back to 1978, when our gallery doors were first opened and the movie "GREASE" was the number one box office hit.
Showing "GREASE", the movie
at CHEMERS GALLERY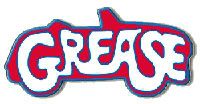 "GREASE IS THE WORD...
THAT YOU HEARD ...
GREASE IS THE TIME
IS THE PLACE
IS THE MOTION"



WHEN?




Saturday, August 23rd


7pm light dinner

- Eat your heart out!


8pm Movie

- GREASE is the word!





Tell me more, tell me more...





WHERE?

CHEMERS GALLERY,
on a big ol' 6'x9' screen.


Keep talkin', whoa, keep talkin...


WHO? Seating is

LIMITED to a total of

30

cool GUYS & CHICKS. That means you, our email partner & up to 3 of your pals.




Ooh, crazy. Yeah.





HOW?
Call or email to

RSVP

. Save your seats by clicking your reply button and tell us how many seats you want or call 714-731-5432.
But, go go go like Greased Lightnin'
'cause you don't want to be left out!
...and there's more!
candy, popcorn, beer & wine.


Peachy kean, jelly bean!





Freakin' A...


We almost forgot the best part

IT'S FREE!