Ask the Expert


Brian Harrison, MD
Affinity Occupational Health

Q: How can we make health and wellness more appealing to men?

A: When you ask, "May I help you?" women will hear, "You matter. You are important to me." Men will hear, "You are incompetent. You seem incapable of helping yourself." Men may consider helpful offers insulting. John Gray explained this well in "Men are from Mars, Women are from Venus." This makes men hate becoming patients!

Women don't like the patient role either, but seem to have an easier time accepting help. When a doctor says, "I can relate to what you're going through, and want to help you through this problem," women appreciate the understanding and supportive relationship this offer carries.

Men on the other hand have a harder time with this. They would rather hear the doctor say, "This is what I need you to do, so that I can help you FIX this." They would prefer to do the fixing themselves, but will respond to the doctor's request for help, and invitation to take action. If they can't escape the patient role, men at least want a working partnership with their doctor. Jerry McGuire had it right when he said, "Rod, help ME help YOU."

This holds true not just in medical treatment but in prevention too. Unfortunately, men may tune out helpful messages from worksite health, wellness, and safety programs. They keep their distance, even from activities that would clearly do them some good, if they sense "somebody trying to help when I can do it myself!"

Paradoxically, this can make men invaluable allies in these workplace projects. They just need an invitation to help, and to take action.

Members of your workforce have hidden talents. Men with special expertise may accept opportunities to shine as martial arts coaches, strength trainers, and instructors of motorcycle, snowmobile, and hunting safety. Public-service minded men enjoy organizing first aid, CPR, and AED classes. Military veterans may endorse M*A*S*H unit-style blood drives. Born leaders rise to positions like team captain for fitness competitions, while tracking points in these challenges requires the talents of the technologically-gifted.

While men respond well to helping the team, you may have a harder time getting them to help themselves. For example, men notoriously under-utilize cancer screening, such as colonoscopy, prostate exam and PSA. Your worksite campaign might come across as a scare tactic to some men. And, testimonials from people who saved their lives through early detection of cancer may do nothing to motivate them. Many would simply rather not know if they have cancer.

Effective individual prevention messages should instead focus on roles and responsibilities outside the workplace, like the peace of mind a man can give his family by "having a checkup." Men don't want their families to worry about them. Some seem destined to utter "leave me alone; I'm OK" as their dying words. Such guys respond to screening promotions only if they realize testing would put family worries to rest. A few simple words about how much better a man made his family feel once he got his "clean bill of health" goes a long way. That may turn on a light bulb in a man's mind, whereas endless statistics and horror stories spark no interest.

Women should know this type of motivation can drive men to improve their health in all ways. Women can motivate the men in their lives by telling them they feel reassured when these men pay attention to their health. Wise women say, "You help me feel better when you take care of yourself." The man hears in that an opportunity to do something the woman would appreciate, without feeling incompetent or scrutinized.

Women should know too that men have gender-specific preventive care needs, just like women do. Prostate cancer screening seems obvious. Less obviously, men run higher risks of certain conditions owing to differences in body shape.

When men gain weight, it often appears first in their midsection, creating the "apple-shaped" body type. As women add pounds, they are more likely than men to carry it around the hips, thighs, and buttocks, developing a "pear-shaped" body type. Apple-shaped bodies have higher likelihood of sleep apnea owing to extra weight around the neck. Since men have a third more fat and muscle in their necks than women ordinarily, men especially become prone to sleep apnea as they become obese.

Apple-shaped people also have greater amounts of fat deep in the abdomen, which increases the risk of pre-diabetes, and of a related disorder known as metabolic syndrome. Since men commonly acquire the apple-shape as they gain weight, obese men particularly need screening for metabolic syndrome. This cluster of weight-related risk factors nearly doubles the risk of getting heart disease and triples the chance of developing diabetes.

After menopause, women also become more vulnerable to "ripening" from a pear to an apple shape. But men seem to get a "head start" in life on this unfortunate tendency. While each gender risks heart disease and high blood pressure, men face both of these roughly 10 years earlier than women on average, and run higher blood pressure lifelong.

Remember though that men have more interest in their ability than vulnerability. Simple awareness of their gender-related risks often fails to compel men to make needed changes. But, the realization that they can help their families by taking action to improve their own health often succeeds.

In this respect, women think like mothers, while men act like fathers. Moms create homes with loving relationships. Dads fix things, so that home has running water and such. Moms draw others to themselves. Men protect the mother by projecting themselves into the environment, heading off trouble at the pass. As Pope John Paul II explained the matter in "Theology of the Body," we were made this way.

I say, don't fight the gender role. Just roll with it!

Have a question for our experts? Click here.
Try This!
Workplace Wellness Tip
Buckle Up

Here's a fun activity to encourage employees to wear their seatbelts. At the start of the work shift, as workers are driving in to the parking lot, position "seat belt police" (wellness committee members) at each entrance. Give them hand-held stop signs to halt each car as it enters. Drivers (and passengers) wearing seatbelts are rewarded with a coupon for a healthy treat in the break room at lunch. Then report to the entire company your percentage of seat belt usage, setting a goal of improving the numbers in six months or a year.
Greetings!
Men are vital to the workplace and the family. In this issue of Health e-News, we're exploring topics of interest to men and the people who love them, including getting men on board for wellness, leading the family on a healthy staycation, following portion sizes on My Plate, and getting back to work quickly following an injury.
As usual, be sure to share this edition of Health e-News with your employees. A version designed just for them can be found at:
http://conta.cc/khiALa
.
Enjoy the fabulous month of July!

In good health,
Lisa Kogan-Praska
Director, Employer Solutions and Urgent Care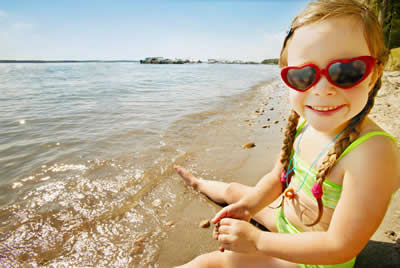 Healthy Staycations
Save money, stay active

Who says summer vacation requires traveling? With high gas prices, many families are opting for a "staycation" close to home. But that doesn't mean sitting in front of the T.V. Here are some ideas for healthy fun... on less than one tank of gas.

Explore Biped Style - The Fox Valley offers several great bike and hiking trails, perfect for packing a picnic lunch and making a day of it.

Be Picky - Find a local farm that offers "pick your own" berries and pick to your heart's content. Or peruse the farmer's market for some tasty garden treats. Back home, create a make-your-own yogurt parfait bar for the kids.

Take Freebies - Many communities offer free entertainment in the summer months, such as concerts in the park or movie night at the library. Take advantage of this cheap but enjoyable entertainment.

Hit the Beach - So it's not Daytona, but Northeast Wisconsin does boast some delightful beaches for swimming, picnics, volleyball, and sun strolling. Plan an afternoon at the water's edge, but be sure to bring your sunscreen.

Home Is Best - Your back yard can be a haven for family fun and relaxation. Set up a bocce ball tournament with the neighbors, invite friends over for s'mores at the fire pit, camp out in a tent and pretend you're at Yosemite. A vacation is still a vacation, no matter where it takes place.
Announcing
"My Plate"
New nutrition guidelines

Did you hear the news? My Pyramid is out, My Plate is in. The U.S. Department of Agriculture has developed a new, more realistic way of picturing the foods we should eat for optimal health, and they're spelling it out at ChooseMyPlate.gov. The new site provides tips for healthy eating as well as details on food groups and nutrition for specific populations, such as pregnant women and preschoolers.

Here's what My Plate tells us at a glance:

Balancing Calories
· Enjoy your food, but eat less.
· Avoid oversized portions.

Foods to Increase
· Make half your plate fruits and vegetables.
· Make at least half your grains whole grains.
· Switch to fat-free or low-fat (1%) milk.

Foods to Reduce
· Compare sodium in foods like soup, bread, and frozen meals - and choose the foods with lower numbers.
· Drink water instead of sugary drinks.

"My Plate provides a good visual for those interested in building a healthy plate," says Lori Deering, RD, CD, CEDS, registered dietitian and community health educator for Affinity Health System. "I have been using the plate method for some time in my adult lifestyle classes as a logical way to look at making healthier food choices. One key message is to fill half your plate with fruits and vegetables. My Plate serves as a useful reminder in making this and other helpful changes."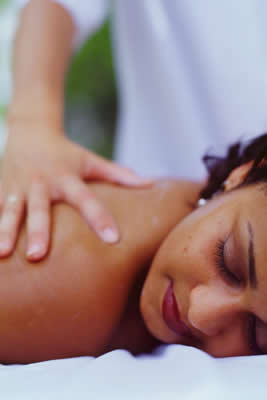 What's Happening at Affinity?
Benefits of Workers' Rehab
Men and women and their employers can benefit from Affinity Workers' Rehabilitation. This specialized program gets workers safely back in shape and back to work.
Workers' Rehab provides a comprehensive set of evaluation and treatment services:

Evaluation Services
Work Capacity Evaluation - An assessment of physical activities.
Job Analysis - Measuring the demands placed on a worker by the physical characteristics of the job.
Ergonomics Assessment - Adapting job stations to better fit the worker.
Functional Prework Screening - The non-discriminatory testing of an applicant's ability to perform essential demands of a job.
ADA Paratransit Certification - As assessment of an individual's functional ability to use accessible fixed route public transportation within the Fox Cities.

Treatment Services
Work Hardening - Simulated work stations in an industrial setting to increase a worker's tolerance and physical abilities.
Physical/Work Conditioning - Helps increase strength and improve flexibility and endurance.
Rehabilitation Psychology - Addresses psychological factors that may affect a positive vocational outcome.
Back School - Provides instruction in proper body mechanics, posture, basic anatomy and general fitness.
Vocational Rehabilitation Counseling - Helps a worker explore his or her return-to-work options.
On-site Work Hardening - The provision of occupational rehabilitation services directly at the work site.
Biofeedback - Assists with reducing stress and normalizing muscle functions.
Skilled Experts
You'll be cared for by an interdisciplinary team of rehabilitation specialists:
A physician experienced in industrial rehabilitation and occupational health
Occupational therapists
Physical therapists
Vocational rehabilitation counselor
Psychologists
Other disciplines as required
Award-Winning Service
When you do business with the Workers' Rehabilitation team, you're getting award-winning service.
Among the top 3 percent nationwide of rehabilitation programs accredited by CARF International (the Commission of Accreditation of Rehabilitation Facilities)

Winner of the J.M. Foundation National Award for Excellence in Vocational Programs for Outstanding Achievement in Work Hardening

Recipient of a Ministry Health Care peer award, "Circle of Excellence," honored for demonstrating continuous improvement in quality and customer service
And our clients agree!
Based on survey data from July 1, 2009 to June 30, 2010, 100 percent of participants were satisfied with the services they received and would refer others to the program. And 100 percent of referral sources were satisfied with the overall quality of services provided.


Convenient Locations
Workers' Rehabilitation Program North recently moved to a dynamic new location at the intersection of East College Avenue and Highway 441 in Appleton.
St. Elizabeth Hospital Rehabilitation Center
N496 Milky Way
Appleton, WI 54915
(920) 730-5337
Workers' Rehabilitation Program South continues to offer full evaluation and treatment services at Mercy Medical Center.
2700 W. Ninth Ave.
Oshkosh, WI 54904
(920) 236-1850
To learn more about Affinity's Workers' Rehabilitation program or to make a referral, call us at 1-800-541-0351.
Get to Know Our Physicians
Urology concerns are often personal and private. It's important to have a compassionate physician who respects your dignity. Welcome urologist
Steve Baughman, MD
, to Affinity Medical Group in Oshkosh.
Dr. Baughman places a high priority on improving his patients' quality of life through personalized care. He has a special interest and experience with broad-spectrum urologic care, especially minimally invasive surgical techniques, as well as female urosurgical care, urethral surgery, urinary stone disease, infertility, genitourinary cancer and prosthetic urology.
Dr. Baughman earned his medical degree from the University of Missouri School of Medicine-Columbia, and served his residency at Wilford Hall USAF Medical Center and Brooke Army Medical Center. When he's not seeing patients, he enjoys spending time with family, golf, fitness, and following professional and college sports.
To learn more about Dr. Baughman and Affinity Urology services, visit us online at
http://www.affinityhealth.org/page/services-specialty-urology
.
Well Connected Webinars
Are you connected? Affinity Occupational Health's Well Connected webinar series is designed to provide employers an opportunity to network while sharing your company's success stories and challenges in creating and maintaining a healthy workplace. Our quarterly Well Connected sessions will focus on a central theme such as participation, incentives, wellness committees, interventions, coaching, and additional topics based on your suggestions. Membership is free and open to anyone interested in worksite wellness.
For your convenience, we're now offering Well Connected in a webinar format so that you can "attend" right from your own office!
To receive an invitation to the next Well Connected, send an e-mail to Tammy Davis at
tadavis@affinityhealth.org
or call 920-628-1532.
Our next webinar:
Wednesday, August 24
11:30 a.m. - 12:30 p.m.