Ask the Expert


Brian Harrison, MD
Affinity Occupational Health

Q: Can you discuss the connection between work safety and home safety?

A:
Safety starts at home, as we know. So does unsafe behavior, unfortunately. And, both good and bad behavior seems to follow us to work. Wise employers must promote safe habits everywhere employees go.

Here's proof. Researchers have found the following off-work habits each predict a greater chance of an at-work accident; in some cases by four-fold:
· Failure to use seatbelts at least 90 percent of the time(Forrester, 1996)
· A habit of more than two alcoholic drinks per day (Forrester, 1996)
· History of driving under the influence of alcohol (Forrester, 1996)
· Disobeying the speed limit when driving (Gaines, 2006)
· Witnessing or being involved in a violent fight (Gaines, 2006)
· Other researchers showed that the risk an alcohol abuser had of an occupational injury related more to recklessness at work, rather than to being under the influence of alcohol while working (Dawson, 1994)

Unsafe driving, irresponsible alcohol use, and fisticuffs have something in common. They all give evidence of more generalized "risk-taking behavior." The specific examples that the researchers studied served just as indicators of countless others. Such behavioral patterns show disregard for the chance that an accident will happen (known as "risk") AND failure to recognize the severity of harm if something did happen ("hazard"). People who take risks at home fail to follow safe work practices as they should. This mindset causes injury not just on their own time, but while at work, too.

Owing to our fallen human natures, no workforce escapes these countless bad habits entirely. Interestingly, you probably already have an accurate barometer at your fingertips that shows how much these problems affect your own organization. Your company's aggregate Health Risk Appraisal report probably lists most of them.

You probably knew the truth of this connection even before reading my column. But you probably want me to admit this is hopeless. Maybe you want to tell me that "employers take employees 'as-is.' You can't change human nature!"

Granted, but I still won't admit defeat. I will admit that nothing good comes easy. And, I will cling to my belief that even if individuals won't change, company culture can, for better or worse. The organization itself determines that.
Here's my humble advice:
· Make no apologies about promoting safety-at-home and safety-at-play messages. Even if some nattering nabob complains that reminders to "buckle up" sound corny, if you present these messages in novel ways, the culture will change for the better. Bravely educate employees about safe social drinking, for the sake of workplace safety, for example.
· Buck the "work hard, play hard" mentality with a "work safe, play safe" mission. Ensure all managers model this value.
· Make the same safety message count both at work and away from work. Teach hearing protection in terms of home yard work as well as in the plant. Tell employees not to throw away hearing protective devices at the end of their shift. Ask them to take them home instead.
· And, as I've said it many times, turn employees into at-home safety trainers for children. Adults learn best what they need to teach. See last week's
for more.

Click here to download a comprehensive list of safety priorities.

Have a question for our experts? Click here.
Try This!
Workplace Wellness Tip
Beat the Heat
From the archives of Dr. Harrison's blog, click HERE for a great e-toolkit for preventing heat illness, discovered on CalOSHA's web site. With summer weather upon us, it's time to get smart about staying cool!
Affinity Blog
New resource!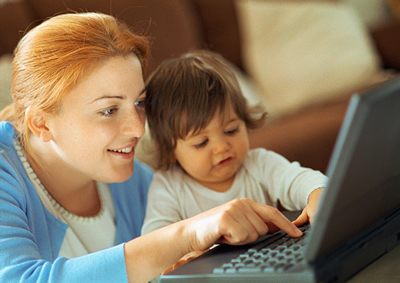 Affinity is excited to provide personalized care through a team-based approach called Affinity Medical Home. To learn more about this new method of care, and to read patient stories and feature articles on the latest health trends, visit our blog:
www.affinityhealth.org/blog
Greetings!
At last, summer is here! This edition of Health e-News features tips for the season, including summer's top health concerns, the importance of home safety, preparing for healthy travels, and how to choose a bug spray.
We encourage you to share Health e-News with your employees. Their version of this month's edition can be found at:
http://conta.cc/kdRphE
.
Enjoy the sunshine!

In good health,
Lisa Kogan-Praska
Director, Employer Solutions and Urgent Care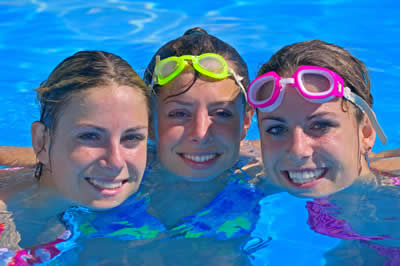 Top 6 Summer Health Concerns
An Urgent Care physician tells all

The air is warm, the kids are home, life is good again! After a long Wisconsin winter, not much can dampen our enthusiasm for summer. Except some pesky health issues lurking under the sun. Joe Dias, MD, Urgent Care physician for Affinity Medical Group, gives us the scoop on what to watch for.

1. Colds
Who knew the cold was still common after May? Dr. Dias says colds and upper respiratory issues are still the top reason people come to Urgent Care in the summer. So just be aware that even though cold and flu season is over, viruses are still among us. Tend to a summer cold just as you would any other time of year - with plenty of rest, fluids, and hand-washing to keep from spreading the joy to others.

2. Allergies
Blame it on the pollen. Or the mold. Or your neighbor's grass clippings. Allergies can be fierce this time of year, so make sure you're up to date on your allergy prescriptions or over-the-counter relief.

3. Insect Bites
Bugs are part of summer's charm. Dr. Dias advises using insect repellent and wearing cool long sleeves to keep ticks and mosquitoes at bay. If an insect bite becomes infected, you're unsure what bit you, or you develop flu-like symptoms, see a doctor to rule out complications such as West Nile Virus. Wood ticks pose no threat, but always seek medical attention for deer tick bites. They carry Lyme disease.

4. Heat Illness
Hot, humid weather can sap anybody's energy. But see a doctor immediately if you experience signs of serious heat illness such as headaches, light-headedness, dizziness or confusion. "Elderly people are at higher risk because their body just can't compensate," Dr. Dias says. If you have relatives or neighbors who live without air-conditioning, check on them regularly during hot weather spells. Make sure they're staying hydrated and have fans running. A wise rule of thumb for everyone, Dr. Dias says, is to try doing outdoor activities when it's cooler - morning or evening - rather than the middle of the afternoon.

5. Sunburn
You know what to do. Sunscreen is your friend. Use it. And make sure your kids are covered, too.

6. Injuries
More outdoor play time means more safety hazards for kids. Prevent injuries by following smart safety rules everywhere you go - at home, the pool, playground, camp site, etc. Dr. Dias advises parents to make sure kids are wearing helmets when riding bikes, and be especially careful around water. "Make sure kids are not by themselves, that someone else is present."

Affinity's Urgent Care physicians welcome kids and adults of all ages. Click here for more information.
Bugs Be Gone!
Insect repellant options

Last summer proved there is no limit to the insect population in Wisconsin. Raise your hand if you stayed indoors on a beautiful July day just to avoid being eaten alive by a swarm of mosquitoes. (Sadly, you're not alone.) This summer, protect yourself and your family with the right bug repellant - and get back into nature!

DEET - This insecticide is a bug's worst enemy. Contained in brand-name repellants such as Off or Cutter, DEET (Diethyl Toluamide) is generally considered the strongest, most effective option available for keeping bugs off your body. If you're uncomfortable with the idea of spraying chemicals on your skin, keep in mind that when used as directed, bug repellants on the market have been deemed safe by the Environmental Protection Agency.

Repellants with a 10% concentration of DEET will protect for up to two hours. If you're going to be outdoors for a long period of time or in areas known to be thickly infested with insects, especially those carrying West Nile virus or Lyme disease, you may want to choose a higher concentration of DEET. Children age 2 months and older should use no more than a 30% concentration of DEET, according to the American Academy of Pediatrics. Do not apply bug spray to babies younger than 2 months.

Picaridin - An alternative chemical, picaridin, is available in the U.S. in up to a 20% formula. While DEET still outperforms this competitor, picaridin's advantages are that it won't damage gear (DEET can harm plastic) and generally smells better.

Natural remedies - In addition to chemical repellants, several natural defenses have been shown to ward off insects.

Oil of lemon eucalyptus: The CDC recommends this natural oil as an alternative to DEET, offering up to two hours of protection similar to a 7% or 15% DEET formula. It can be poisonous if ingested in large quantities, however, and should not be used on children younger than 3.

Soy: Brand-name product "Bite-Blocker" is a soy-based mosquito repellant found to be as effective as low-concentration DEET.

Citronella and peppermint oil are often touted as bug repellants, but studies have shown them to be mostly ineffective.
No matter which repellant you choose, follow these general guidelines:
If possible, spray repellant on your clothes rather than on your skin.
Use a spray pump rather than aerosol for children, to prevent them from inhaling excess repellant.
Don't apply repellant to a child's hands.
Always wash your own hands after touching chemical bug repellants, especially before handling food.
Wash the repellant off your skin as soon as possible when you return indoors.
Always watch for allergic reactions.
Now get out there and have some summer fun!
What's Happening at Affinity?
New! Vascular Aware online health risk assessment

Are you at risk for vascular disease? Vascular conditions affect the blood vessels and related organs, including the heart, brain, kidneys, arms and legs. Vascular trouble is common with age, but many people may not recognize the symptoms. Take our new, fast, and FREE
online assessment
to discover your risk factors for vascular disease.
Affinity's vascular medicine experts are skilled in diagnosing and treating a variety of vascular diseases, and helping you improve your quality of life. For more information on Vascular Medicine services at St. Elizabeth Hospital in Appleton and Mercy Medical Center in Oshkosh, visit Affinity's
web site
.
Progressive Agriculture Safety Day
Kids in Calumet County and surrounding areas are invited to have fun and be safe! Calumet Medical Center's Progressive Agriculture Safety Day™ is an injury prevention program for children that addresses home, outdoors and agricultural topics. Learning stations planned for the 2011 Safety Day include Farm Equipment, Lawn Care Equipment, All-Terrain Vehicles (ATV), Underground Utilities, Severe Weather, Archery, Gardening, First Aid, Sun, and Drug Awareness. The Safety Day will be filled with hands-on activities and exciting presentations designed to drive positive messages of safety and health. Parents are strongly encouraged to attend the Safety Day Wrap-Up Session with their children from 3:30 to 4:30 p.m.
Tuesday, July 19, 2011
8 a.m. - 4:30 p.m.
Calumet County Fairgrounds
Chilton, Wis.
Fee is $5 per child if registered by June 14, 2011; $10 per child if registered after June 14, 2011. (No fee for parents to attend.) Lunch, snacks, t-shirt and take-home bag included. Click
here
for registration information.

Women's Golf & Luncheon Benefit

Win a Trip for four to Disney World! To purchase raffle tickets, please contact the St. Elizabeth Hospital Foundation office at (920) 738-2365 or
jbroden@affinityhealth.org
. Tickets are $20 each or 3 for $50.
Drawing will be held on Aug. 1, 2011. You do not need to be present to win. Proceeds will benefit the St. Elizabeth Hospital Cancer Center. Visit the
Golf Homepage
to learn more!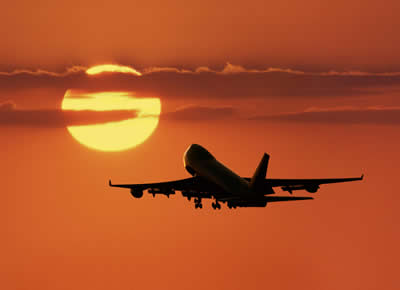 Healthy Travels
Suitcase
Sunscreen
Plane tickets
Check-up
What? That's not your typical travel checklist? It should be. Before you head out of town this summer, consider your health. Are you traveling to a foreign country? You might need immunizations. Taking your medications along? Be sure to prepare for refills or the possibility of losing or forgetting your meds. And what will you do if you're injured or sick while away? Whether you're traveling for business or pleasure, Affinity's
Travel Medicine program
can help you plan ahead for a healthy voyage.

Working with the Centers for Disease Control and Prevention and other government resources, our Travel Medicine team stays on top of health and safety alerts around the globe. We can review each traveler's medical history, medications and allergies prior to the trip. In addition, we provide helpful information on:
understanding and treating travelers' diarrhea
food and water precautions
destination-specific vaccinations
preventing blood clots
insect precautions
special risks.
For more information or to schedule a consultation, call (920) 223-7075.