Ask the Expert


Daniel Neunaber, PhD
Affinity Medical Group
Clinical Neuropsychology

Q: What is a neuro-psychological assessment, and can it help employees who experience head injuries?

A:
Neuropsychological evaluations are designed to assess a person's cognitive skills, usually after documented or suspected brain injury or neurological impairment, including traumatic brain injury (TBI), cerebrovascular accidents (CVA) such as stroke and aneurysm ruptures, brain tumors, encephalitis, epilepsy/seizure disorders, and dementias. Neuropsychological testing is typically requested when patients present with cognitive complaints - such as poor memory, trouble thinking clearly, or slowness in processing information - or when the patient's physician, family or employer are concerned about these problems. Neuropsychological tests are structured and standardized tests of cognitive functions, which include:

· Short-term memory - the ability to retain information over a short period of time
· Attention, concentration, and distractibility - the ability to establish and maintain focus on the environment.
· Verbal abilities, including reading, spelling, and the ability to understand and use language.
· Visual-spatial organization - the ability to understand visual information and use it to guide skilled actions that involve hand-eye coordination.
· Visual-motor coordination - including manual dexterity and speed.
· Executive functioning - including the ability to handle novel and complex situations, to effectively solve problems, to plan ahead, and to control one's actions.
· Additionally, neuropsychological testing routinely includes measures of emotional functioning and measures of test effort or credibility.

The purpose of neuropsychological testing is to: a) detect if a patient's symptoms reflect actual changes in cognitive functioning, b) plan treatments for memory and other cognitive functions, and c) to provide a baseline against which to detect changes over time. Neuropsychological testing is often used to determine if the patient's complaints are consistent with nature of the injury, and to track if the patient is showing expected improvement.

An evaluation usually involves an initial interview with the patient, followed by administration of a structured battery of tests. The tests usually take several hours to complete, and are tolerated well by patients. Typically, the neuropsychologist will discuss the test results with the patient, although sometimes the referring physician will go over the findings with the patient. Following the evaluation, a detailed report of the results is prepared and sent to the patient's physician and to others involved in the patient's care.

For more information about neuropsychological evaluation, please call (920) 730-4411.

Have a question for our experts? Click here.

Try This!
Workplace Wellness Tip
Safety & Wellness
Cross Promotion
Is your company doing a great job with safety initiatives? Piggyback on that success. At your next safety meeting, provide tips on back care, blood pressure, ergonomics... anything related to your wellness efforts. By looking for opportunities to build wellness messages into your ongoing safety communication, you'll strengthen your workforce in double measure.
Affinity Blog
New resource!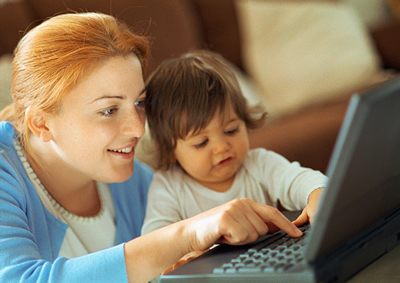 Affinity is excited to provide personalized care through a team-based approach called Affinity Medical Home. To learn more about this new method of care, and to read patient stories and feature articles on the latest health trends, visit our blog:
www.affinityhealth.org/blog
Breakfast
with the Experts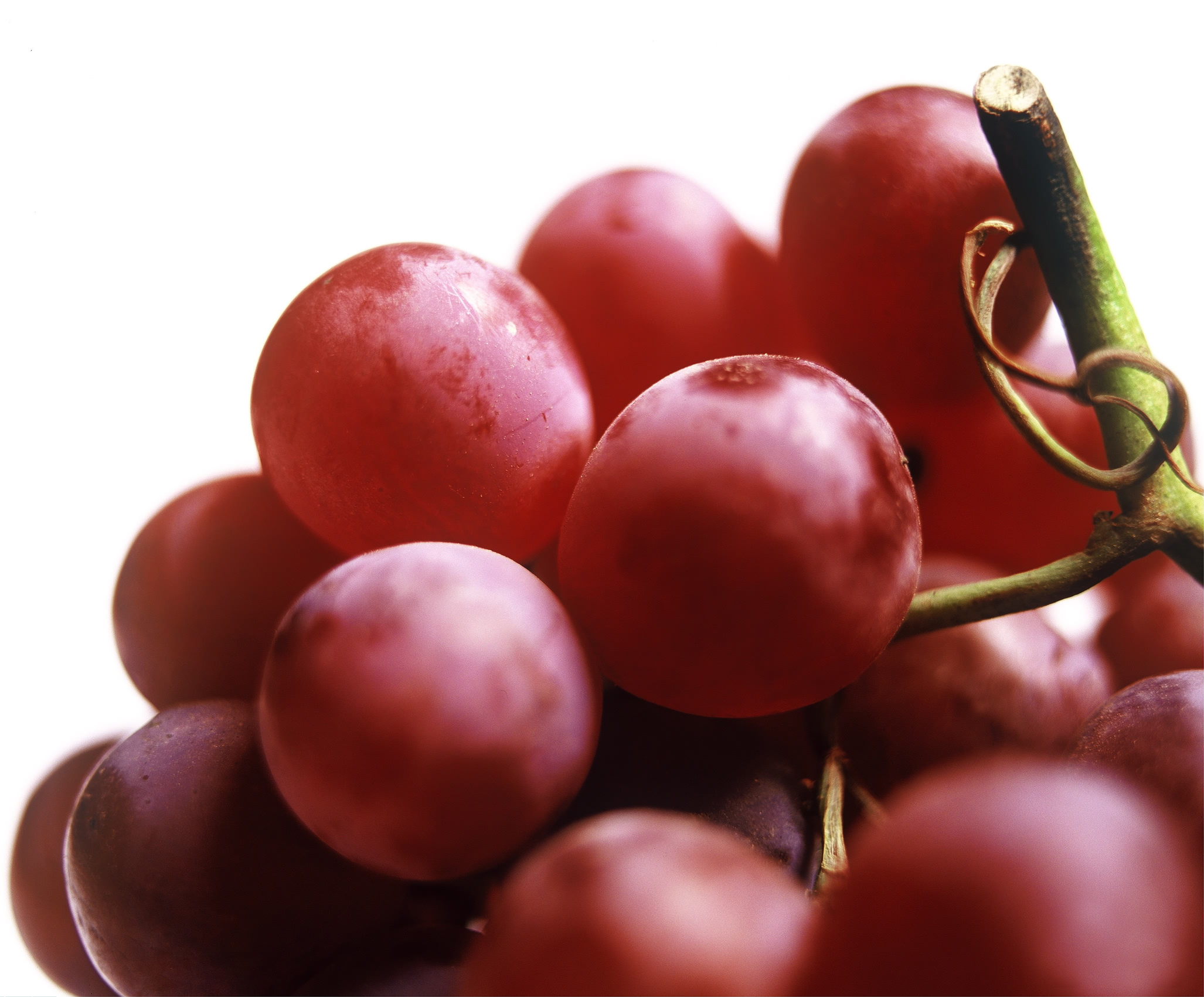 Wednesday, May 11
7:30 - 9:30 a.m.
Bridgewood Resort and Conference Center
1000 Cameron Way
Neenah, Wis.

Update:
DOT Medical Exams
Presented by
Richard Menet, MD, MPH, Affinity Occupational Health

Ensure your drivers stay safe and meet the current medical standards for commercial vehicle operators by attending this important update. Dr. Menet will cover a variety of relevant topics including:

--FMCSA regulations/standards vs. guidance
--The proposed National Registry of Certified Medical Examiners
--FMCSA guidance on obstructive sleep apnea
--FMCSA sources including the Medical Examiner Handbook
--Vision and Diabetes waiver programs
--Skill performance testing

To register for this free seminar, contact Tammy Davis at (920) 628-1532 or tadavis@affinityhealth.org.
Greetings!
Health and safety go hand-in-hand, and Affinity Occupational Health is here to help you keep your workforce in top shape. In this edition of Health e-News, don't miss Dr. Brian Harrison's articles on eye and skin safety. If you like what you see, read more from Dr. Harrison on his blog,
Occ Doc in a Box
.
As usual, please share Health e-News with your employees. Their version of this month's edition can be found at:
http://conta.cc/jCwvwf
.
Have a safe and productive May!

In good health,
Lisa Kogan-Praska
Director, Employer Solutions and Urgent Care
Keeping an Eye on Safety
By Brian Harrison, MD, medical director of Health and Productivity Management for Affinity Health System

Good eye health is an important part of work place safety! Think about people whizzing around the plant on tow motors. These drivers need good vision for good public safety, just like drivers on the streets do. For example, the Department of Transportation requires that truck drivers be able to see 20/40 in each eye, or better, and have 70 degrees of side vision in each eye. Safe tow motor driving requires good vision, too. If you drive a tow motor, your side vision ought to be good enough that when you are in your car, looking straight ahead through the windshield, you should still be able to see things pass by through the side windows, without needing to turn your head or your gaze. If you can't see as well as that, then have a full exam by your eye care provider.

A thorough eye exam includes:
Tests of your vision
A painless test for glaucoma ("the sneak thief of sight")
A dilated eye exam (drops to widen the pupil, for the doctor to see your retina)
--during your twenties, you should have this full exam at least twice
--during your thirties, at least three times
--during your forties, at least four times
--after age fifty, every one or two years
Have the dilated exam even more often if you have special risks, such as:
--Diabetes, which is a leading cause of blindness, and requires an annual exam
--Previous eye trauma or eye surgery
--Family history of glaucoma
--African American descent, which increases glaucoma risk.
To keep your good vision, protect your eyes at work. Every day in the U.S., more than 2,000 people suffer eye injuries at work. Temporary or permanent vision loss will happen in up to 10 percent of these people. And, about 90 percent of these injuries could have been prevented with proper eye protection.

The best defense is good preparation! When starting a job, anticipate hazards it may cause, such as flying objects (bits of metal or glass), moving tools, dust and other particles, chemicals, and harmful radiation. Then eliminate these hazards as well as you are able before starting the task. Use machine guards, work screens, splash guards, and other engineering controls to best advantage. Keep your distance! And use proper eye protection. Never use a carpentry hammer to strike anything other than nails or other hardened steel. Never hit a chisel without eye goggles.

Wear safety eyewear whenever there is a chance of an eye injury. Even if you are just passing through an eye hazard area, protective eye wear must be worn.

Use the right type of eye wear. Side shields are needed wherever flying particles, flying objects, or dust might contaminate your eyes. But, this isn't enough if you are working with chemicals; you will then need goggles. If welding, always lower the welding visor, no matter how brief the welding job or how quick you think you are with your tools. Less than one second of welding flash will cause severely painful flash burns. And, you won't know you burned your eyes until several hours later. That will mean a trip to the doctor, sometimes even the emergency department, in the middle of the night. Very inconvenient - and very painful!

If you, a co-worker, or a family member suffers an eye injury, proper first aid can save valuable time and possibly prevent vision loss. When working with chemicals, whether at work or at home, always know where eye washing can be done. It is best to have a first aid kit with a commercial bottle of eye wash at home and at work. If chemicals splash into the eye, immediately flush it with water or any other drinkable liquid that is immediately available. Hold the eye under a faucet or shower, or pour water into the eye with a clean container. Keep the eye open and as wide as possible while flushing. Continue flushing for at least 15 minutes. Remember, the solution to pollution is dilution!

The key is to flush immediately. Don't stop to remove a contact lens; just begin flushing over the lens immediately, it may even wash out. Eye drops are no substitute! This takes gallons of water, not just a few drops of contact lens solution.

Seek immediate medical treatment after 15 or more minutes of flushing. Also, seek treatment if any specks in the eye do not wash out. If anyone is struck on the eye, seek medical attention if there is reduced vision, black eye, or continuing pain. See a doctor at once if anything cuts or punctures the eye, especially a flying particle.

Want to know more about eye safety, eye problems, and taking care of your work site? Visit http://www.preventblindness.org/ and go to "Vision Learning Center." And don't forget - get your eyes checked!
Protect Your Skin on the Job
By Brian Harrison, MD, medical director of Health and Productivity Management for Affinity Health System


Sometimes it takes a "thick skin" to work anywhere! How do you protect your skin from the following hazards?

Water - It may seem surprising to think of water as a skin hazard, but either too much OR too little water can affect your skin.

-- Some industrial jobs expose hands and feet to wet work. Soggy work boots or wet gloves cause the outer layer of the skin to become "water-logged." If this happens repeatedly, this outer layer of the skin can actually dissolve. Then the skin loses its ability to hold moisture within its deeper layers. That affects the softness and flexibility of skin, making it stiff and swollen. And, because the outer layer is the skin's main line of defense against chemicals, water-logged skin can be more easily penetrated by other chemicals and become irritated.

-- Frequent hand washing is required in many jobs. Excessive hot water and soap washes off the natural skin oils, causing dry, red, rough, "dish pan" hands.

-- This is particularly a problem for people with pre-existing skin problems, such as eczema and atopic dermatitis. Wet work is frequently not well tolerated by people with these conditions. That's especially true in winter months, when air humidity is reduced by heating furnaces. On the other hand, hot summer months with high humidity lead to impairment of the skin's ability to sweat normally, and the development of a rash called "prickly heat." This is a red, pin-point itchy rash especially under the arm pits and other skin folds.

-- Another way in which water can affect the skin is through live steam burns and hot water burns.


Alkalies (caustics) - Sodium hydroxide and potassium hydroxide are frequently used in cleaning pulp vats and pipelines that contain pulp slurries. While these do a good job cleaning your equipment, they can be highly dangerous to the skin. Caustics ruin the fat and oil (lipids) in the skin, damage skin proteins, and drive water out of skin tissues. This leads to chemical burns that often have a brown over-lying scab. Alkaline burns are more serious than acids burns. The alkalies penetrate more deeply and combine themselves with skin lipids and proteins, whereas acids tend to stay more external and wash off more easily. Calcium hydroxide, often added to cellulose pulp in paper mills, also has an alkaline characteristic and can cause burns of that type.


Acids - Sulfuric and hydrochloric (muriatic) acids are also used for line cleaning and deliming in paper mills. These are corrosive to the skin, although they do not penetrate as deeply as the alkalies.


Chlorine - The most serious risk from chlorine is inhalation burn of the lungs. It is also very irritating to the eyes. However, chlorine gas can also irritate the skin when it combines with surface moisture. Chlorine gas plus moisture on the skin results in hydrochloric acid, which "bathes" the skin. However, if someone has developed skin burns from chlorine, the greater risk is that they may also have had an inhalation injury.


Biocides - Various substances are used as anti-slime, anti-bacterial, and anti-fungal agents. The type known as isothiazolines are particularly common as they prevent mold and decay in paper and calcium oxide/calcium carbonate slurries. In most (although not all) people, biocides of that type can cause a skin rash called contact dermatitis. This is from a hypersensitivity or allergic mechanism. It looks exactly like poison ivy with redness, blisters, skin peeling and weeping. If someone has become sensitized to the biocides, even a very small amount of re-exposure can cause the same reaction. A similar type of allergic contact dermatitis can occur with other chemicals including glues, bonding agents (bisphenol A, epichlorohydrin, epoxy resins and acrylic monomers). Paper products that are treated with ink drying agents (colophony rosin) can also cause allergic skin reactions. Likewise, some individuals have allergies to metals (nickel and chromium) that cause similar contact dermatitis. Hardened metal objects such as tools can, in sensitive individuals, cause a skin rash.


Oils - Machinery oils, if in frequent contact with the skin, can cause a type of acne from plugging of skin oil glands.

To protect your skin on the job, following accepted safety measures is the most important thing. Read MSDS and follow the manufacturer's recommendations for personal protective equipment. Several different types of protective gloves are available, but it is important to choose a type that is recommended by the manufacturer for the product you will be handling. For example, latex gloves are easily penetrated and perforated by certain oils and solvents. Make sure that the insides of gloves are clean. Cotton glove liners are very useful for this purpose. Putting your hand inside of a glove that has been contaminated can be as bad as no glove at all; therefore, a clean glove with a clean liner is the best practice.

When your hands get dirty, wipe and wash them off immediately. However, when doing routine skin washing, don't use water that is hotter than needed or more soap than is necessary. Excessive hot water and soap robs the outer layer of the skin of its natural oils, leaving it red and irritated. This is particularly a problem in the winter when humidity levels are lower. For the same reason, moisturize your hands after washing. Use a non-fragranced hand cream. In general, the thicker the cream, the better it will protect the hands. Thin, white, "vanishing creams" are more likely to sting if the skin is red or cracked. Ointments such as petroleum jelly won't.

If your skin comes in contact with hazardous chemicals, immediately rinse them off, and continue rinsing while someone else gets you the help you need.

If you think you've had a rash develop in the course of your work, be sure to report it promptly to your occupational health nurse.
What's Happening at Affinity?
Women's Golf & Luncheon Benefit


Mark your calendars for the St. Elizabeth Hospital Foundation
Women's Golf & Luncheon Benefit
on
Monday, Aug. 1
, from 11 a.m. to 5 p.m. at Butte des Morts Country Club. Join us for a silent auction,
raffles
, golf and games. This ladies-only event has something for everyone!
Register today
!
Win a trip to Disney World! To purchase raffle tickets, please contact us at (920) 738-2365 or
jbroden@affinityhealth.org
. Tickets are $20 each or 3 for $50.
Proceeds will be directed to a "Suite" - the important space where cancer services take place in the newly renovated St. Elizabeth Hospital Cancer Center. This room will house life-saving technology that will assist in the treatment of cancer patients. Your support of our benefit will provide patients a tranquil and healing place where they will receive the finest award-winning cancer treatment.
Visit
www.affinityhealth.org/stefoundation
to learn more!
Get to Know Our Physicians
Affinity welcomes Richard Hammond, DPM, to the 1531 S. Madison Street clinic on the campus of St. Elizabeth Hospital in Appleton. Dr. Hammond is passionate about taking part in his patients' lives, learning their situations and working together to resolve problems both big and small. He says the "human factor" is a great part of why he is in the medical profession.

As a podiatrist, Dr. Hammond understands the connection between foot health and job fitness. "To maintain a substantial level of physical exercise, it is necessary in most instances to have properly working feet," he explains. "If we are experiencing pain or limitations from deformity or other problems, our performance in those activities will be limited, which can impact the overall outcome."

Dr. Hammond knows this firsthand. He is a skilled enthusiast of the martial arts, a physical and mental sport requiring a strong mind/body connection. Starting as a "somewhat rebellious teenager," he says, "The martial arts had a drastic impact on my personal life in making me capable of focusing on what is at hand, the here and now. The martial arts is a way that we can communicate with our bodies and sometimes achieve things that you thought you could never achieve mentally or physically."

Dr. Hammond is married with two daughters, ages 3 and 6. In addition to the martial arts, he enjoys hunting, skiing, riding motorcycles and water sports.

To schedule an appointment for podiatry care with Dr. Hammond, please call (920) 996-3700.