Ask the Expert


Brian Harrison, MD
Affinity Occupational Health


Q: I want to kick-start our year with some wellness resolutions. What do you recommend?

A: In my view, there are 11 resolutions that will make the greatest impact on an organization's workplace health and safety. Make these your focus throughout the year.

1. I will promote safe use of prescription medications at work through consistent policies and clear communication. For more details, see Occ Doc in a Box blog posts from Dec. 6 and May 12.

2. I will obtain visible and concrete support from senior leadership of our wellness program. I will ask the chiefs to talk the talk by promoting healthy behaviors throughout the workplace, to walk the walk by getting in line with other employees during health risk appraisal screenings, and to put their money where their mouths are by prudent investments in the health of our workforce! For more details, see the Occ Doc in a Box blog post from Aug. 23 and our archived Health e-News "Ask the Expert" column on boosting HRA participation.
4. I will help our organization's never ending "battle of the bulge" by encouraging employees to "Can the Soda!" For more details, see the Occ Doc in a Box blog post from Feb. 11, 2009.

5. I will recognize workplace stress as an adverse working condition. I admit it does not primarily come from employee "emotional baggage" but instead from the demands that our work puts upon employees' time and energy, both emotional and physical. By keeping this fact in mind, I can succeed with primary prevention methods, just like I have done to control other workplace hazards. For more details, see Occ Doc in a Box blog posts from June 30 and Aug. 23.

To continue, click here.

Have a question for our experts? Click here.
Try This!
Workplace Wellness Tip
Lunch Getaways
How do you spend your lunch break? Fast food runs? Hectic meals out with co-workers? Working straight through? This week, take more than lunch. Give yourself a mental health break. Get your mind off of work with a quick workout at the gym, a good book at a quiet coffee shop, exploring a new mobile phone app, or surprising the kids at school with smoothies during recess. Start slowly - aim for one day a week and gradually increase to three or four if you can. You'll find your stress level dropping as you give yourself these mental mini-vacations on a regular basis.
Breakfast
with the Experts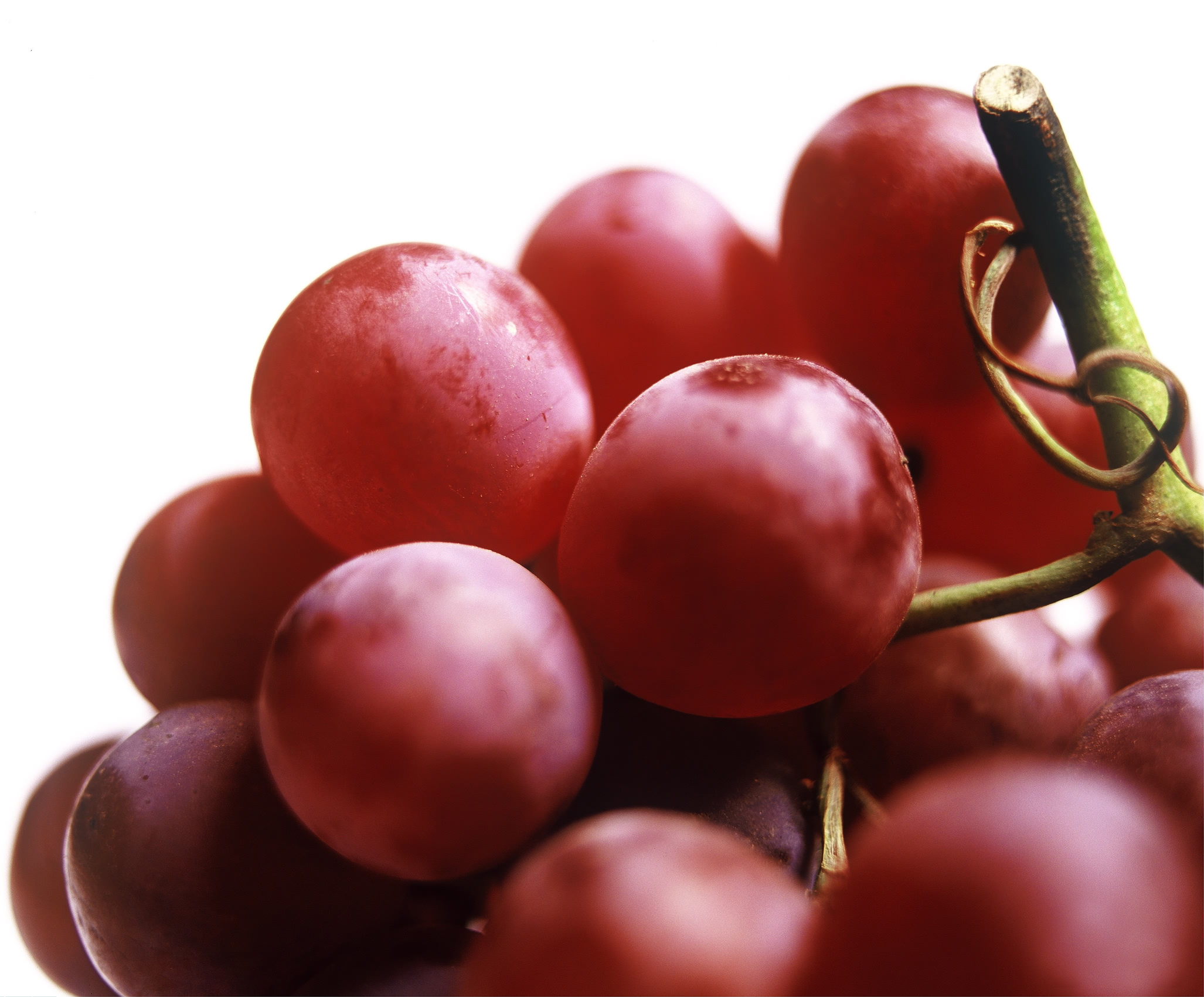 Wednesday, Jan. 12
7:30 - 9:30 a.m.
Bridgewood Resort and Conference Center
1000 Cameron Way
Neenah, Wis.

Corporate Response to the Stress Epidemic
Presented by Brian Harrison, MD, Affinity Occupational Health

Will your business see success in the stress contest?
In business competition, healthy workforces triumph with lower costs and higher productivity. Now a stress epidemic erodes employee health, both physical and emotional. Your employees live an increasingly stressful life, at work and home. How will YOU lead them through this storm of stress, more effectively than your competition? It is no longer enough to provide EAP, wellness, and mental health benefits. What can your organization uniquely give employees to withstand stress and bring you success in THE STRESS CONTEST?

To register for this free seminar, contact Tammy Davis at (920) 628-1532 or tadavis@affinityhealth.org.
New
Affinity Providers

Affinity Health System invites you to experience personalized care from our newest providers.


Cathleen Brueckner, AuD
Audiology
Oshkosh, Neenah, Appleton, Chilton

Zulfigar Ali, MD
Internal Medicine
Chilton

Abbey Maraka, CNM
OB/GYN
Oshkosh


For more information on all of our providers, visit us online.
Greetings!
Congratulations to Deb Brill of Dental Associates, the winner of our November prize drawing! We appreciate all of our readers and thank you for welcoming Health e-News into your inbox each month. Want to see a specific topic explored in an upcoming edition? Tell us about it! We invite your
feedback
.
Affinity Occupational Health is here to help make 2011 your organization's healthiest year yet. Be sure to pass along this valuable information to all employees. Their version of the January edition can be found at:
http://conta.cc/eEcr9Q
.
In good health,
Lisa Kogan-Praska
Director, Employer Solutions and Urgent Care
What's Happening at Affinity?
Welcome, UnitedHealthcare patients!
Exciting news! Effective January 1, United insurance holders can now access Affinity hospitals, clinics and providers, thanks to an agreement signed recently between Affinity Health System and UnitedHealthcare of Wisconsin, Inc. This is the next step in Affinity's plan to open the marketplace and give you - our community - the power to truly choose.
For more details on the recent announcement, click
here
.

We promise to provide personalized care by listening, treating you with respect, and putting your needs and interests first. We welcome the opportunity to partner with you in your personal and occupational health care needs.
Have a Hobby
Is holiday stress lingering on your shoulders? Or in your living room, where the tree is now crispy and the empty boxes lay stacked in a corner... you get the picture. We think December is stressful, then comes January when on top of the usual to-do list and holiday clean-up, there's the pressure of having goals for the New Year - losing 10 pounds, calling your mother more often, going on that bi-monthly date you've been talking about since your teenager was born. It's enough to tip anybody over the edge. Unless... you have an outlet. Something you LIKE to do, rather than yet another thing you HAVE to do. For some of us, we haven't explored this concept since our Scratch-n-Sniff sticker collection in third grade. Folks, the time has come. Get a hobby!

"Having a hobby is not only beneficial to our personal well-being, but it is therapeutic," says Donna Schmitz, Affinity EAP counselor. She explains that hobbies decrease stress and provide a sense of personal control that is often lost when a person is distracted by worries. "Hobbies bring out the kid in us and that feeling of playfulness that makes us feel alive!"
It's true - the New England Journal of Medicine found that people who engaged in cognitive leisure activities had a lower chance of developing Alzheimer's disease or other forms of dementia. Furthermore, artistic hobbies were found to reduce the likelihood of anxiety and depression because they provide a healthy expression of inner thoughts and feelings.
"Having personal interests can fulfill a creative, mechanical or other talent that you are otherwise unable to express in other facets of your life," Donna says. These healthy outlets foster a positive attitude, increase self-esteem and lift the inner spirit by giving life a sense of meaning.
So what hobby should you choose? "Whatever it is, it should inspire you," Donna says. The best hobby is one that's more appealing than flopping on the couch at the end of a long and exhausting day. In other words, you should look forward to it. "A good hobby doesn't drain the life out of you; it gives you energy and perspective," she adds.
Hobbies can be anything from volunteering at a local soup kitchen to tracing your ancestry or restoring a classic automobile. Here's a list of ideas that may spark your interest.
Photography
Scrapbooking
Woodworking
Hiking, biking or mountain climbing
Reading
Writing, blogging
Volunteering
Music, theater
Painting, drawing
Traveling
Cooking
Gardening
Bird watching
Water sports
Knitting
Pottery, stained glass
Flying, parachuting or bungee jumping
Family genealogy
Affinity's Employee Assistance Program provides a wide range of solutions for managing stress effectively. For more information on how our EAP can benefit your business, call us at 1-800-541-0351.
Get to Know Our Physicians
Jennifer Norden, MD, is an experienced physician with Affinity's Mary Kimball Anhaltzer Center for Integrative Medicine in Oshkosh. She is passionate about helping patients find their path to healing, including lifestyle approaches to preventing and treating chronic illness. "The American way of life with fast food, too many activities yet not enough physical activity has led to an epidemic of weight issues, diabetes, heart disease and cancer, most of which would be prevented with a lifestyle more consistent with the Mediterranean way of life," Dr. Norden says. This approach includes cooking with whole foods, eating together as a family, and getting daily physical activity.

What is integrative medicine?
Integrative medicine involves caring for the whole person: physical, mental, emotional, social and spiritual sides. The goal is to help patients find the most effective, least invasive treatment possible. While Dr. Norden still uses conventional medicine approaches when appropriate, she looks beyond symptoms to the root of the problem. "So many medical problems have their roots in unhealthy lifestyles, especially too much stress, which often leads to poor eating and other unhealthy choices," Dr. Norden says.

Addressing stress
People suffering from stress-related conditions can benefit from Dr. Norden's approach. "In integrative medicine, we teach patients how to manage their stress more effectively," she says, through techniques such as mindfulness meditation, yoga, tai chi, acupuncture and supplements. "We help patients find the mind-body techniques that are best for them."

Relating on a personal level
As a busy working mom of three children, ages 8, 10 and 13, Dr. Norden certainly understands the pressures of daily life. She and her husband, Affinity pediatrician Chris Laufer, maintain balance through quality family time and recreational activities. Dr. Norden enjoys gardening, cooking, yoga and outdoor sports, "Especially skate skiing, which makes the winter more enjoyable," she says.

For more information on Affinity's Integrative Medicine program, visit us online or call (920) 223-7366 to schedule a consultation.

For a list of Integrative Medicine classes offered through Affinity Health System, click here.
Winter Safety Reminders
Ah, winter. The warm cozy fires, the sparkling holiday lights, the first fresh flakes of snow... followed by a foot of the nasty stuff that doesn't seem to let up until June. As employers, we need to ensure the safety of our staff and customers in the midst of snow-piled parking lots and ice-glazed sidewalks. Here are some handy tips for avoiding winter wonderland injuries.

Be Heart (and Muscle) Smart - Not every business's budget covers professional snow removal. If shoveling and plowing duties fall to a staff member, make sure he or she is in good enough shape to handle the physical activity. Poor ergonomics or overexertion can lead to muscle strain and even heart attacks. Instruct shovelers to push the snow in front of them and lift with the legs, not the back.


Be Salt and Light - Keep steps and walkways well-lit and clear of ice and snow. Sprinkle rock salt or sand to melt what the shovel missed. Maintain an ample supply of de-icing compounds on site.


Stick with It - Never leave a snow blower or snow plow unattended. Make sure all people are out of the path of the blowing snow, and if the blower becomes stuck with packed ice or snow, NEVER try to clear it by putting your hand in the machine while it's running.


Lend a Glove - Keep a few shovels, ice scrapers, gloves and boots on hand for employees who are caught unaware. One Wisconsin employer recalls a new employee from South Carolina resorted to using his briefcase to shovel snow from his tires when a daytime snowstorm left the workers' cars steeped six inches deep. Encourage staff to keep their cars equipped with snow- and ice-removal tools for the drive home from work, but for those who don't, a little planning on your part will ensure safety and spare a perfectly good briefcase from permanent water damage.


For more information, see this
YouTube video
of safe shoveling and ice safety tips from St. Elizabeth Hospital physical therapist, Brian Borchardt.