Ask the Expert


Brian Harrison, MD
Affinity Occupational Health


Q: How much alcohol is too much?

A: You can spot a classy lady at a party by the way she holds her beverage container. Whether it's a fancy champagne flute or a can of beer, a woman of sophistication keeps her pinkie extended straight, with only the thumb and three fingers on the glass. Puzzled by this nuance for years, I've finally figured out why. The sophisticated woman is showing everyone she is counting her drinks! The three fingers on the glass show she's limiting herself to a three-drink maximum. That's because four drinks in 24 hours, for a woman, is a binge!

If you watch a gentleman drink, you'll find further proof of my theory. A man who holds his drinking glass with his thumb and all four fingers shows that he knows to limit himself to four servings, as five drinks in 24 hours, for a man, would be a binge!

I know that all of you Health e-News readers are ladies and gentlemen, and understand the definition of a drinking binge: Four or more drinks for a woman, five or more drinks for a man, in 24 hours equals a binge. And you understand that a "binge" differs from a "bender." Whereas a three-day-long drunken "bender" is accomplished only by extreme misuse of alcohol, a simple binge can occur almost accidentally. Most people who drink alcohol do so socially and in moderation. Moderate drinking is defined as one to two drinks in 24 hours, and not more than 14 in a week. But, even normally moderate drinkers could surprise themselves by reaching binge level simply by having a cocktail before dinner, a couple of glasses of wine with the meal, then an after dinner drink. Because this can happen fairly easily, ladies and gentlemen should use the pinkie up/pinkie down drink counting method I have described!

But, portion size can undo this drink counting method, just as portion size can do in dieting. When counting drinks, remember that each of these is a serving of alcohol:

12 ounces of beer
5 ounces of wine
1 ½ ounces of spirits

Some people find the idea of consuming four or five drinks inconceivable! To other people, that seems like nothing at all. But, it doesn't matter how it seems. What matters is, what it does. Without a doubt, even a single binge does bad things for your health. Accidental injury risk increases, not only behind the wheel of a car, but also on a snowmobile, a motorcycle, in a boat, or on the basement stairs. Binges cause next-day blood pressure to be higher and heart rates faster. Work accident risks are greater even 24 hours after a binge. Work productivity drops for 24 hours after a binge, and the likelihood of work absence increases. That means lost production and missed opportunities for the work organization. And, that amount of alcohol equals a lot of calories, of a type which are hard for the body to metabolize. Those calories deposit directly into the liver, causing a condition with the unglamorous name of fatty liver. Repeated binges can make that progress all the way to cirrhosis.

Safe use of alcohol is a "numbers game" as in how many drinks, what size, and how often. Click here for a great web site with online calculators and interactive tools to help ensure you and loved ones have the information you need to use alcohol wisely if you choose to drink.

I encourage you to enjoy all your celebrations safely and in moderation. And ladies, keep those pinkies pointed!

Have a question for our experts? Click here.
Try This!
Workplace Wellness Tip
Safe Celebrating
Please celebrate safely this holiday season! Recruit some members of your wellness team to serve as valets during your company Christmas party... and some to serve as taxi drivers. Make it clear that the valets will not hand over keys to anyone showing signs of having had too much to drink. Instead, offer a safe escort home.
Breakfast
with the Experts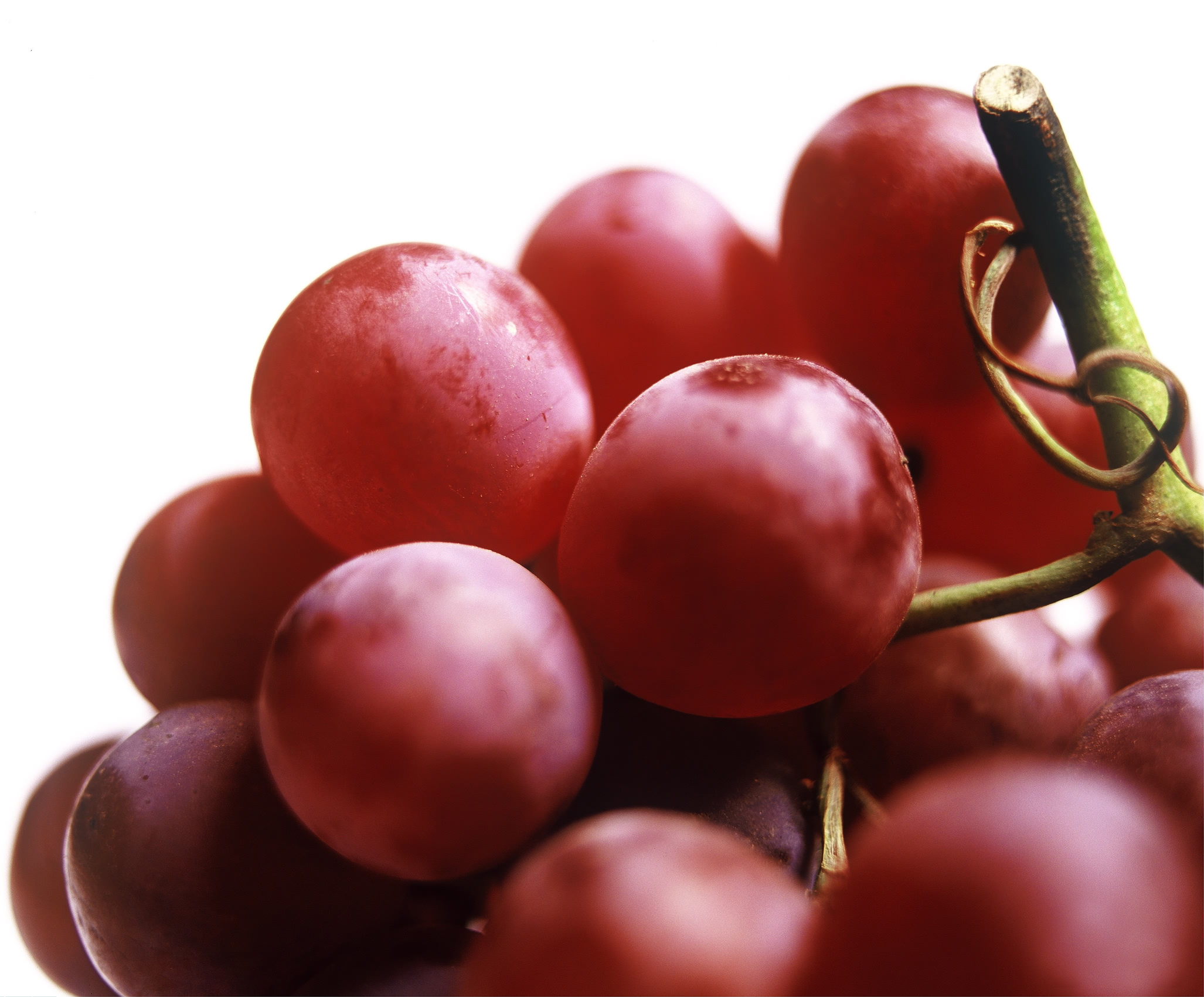 Wednesday, Jan. 12
7:30 - 9:30 a.m.
Bridgewood Resort and Conference Center
1000 Cameron Way
Neenah, Wis.

Corporate Response to the Stress Epidemic
Presented by Brian Harrison, MD, Affinity Occupational Health

Will your business see success in the stress contest?
In business competition, healthy workforces triumph with lower costs and higher productivity. Now a stress epidemic erodes employee health, both physical and emotional. Your employees live an increasingly stressful life, at work and home. How will YOU lead them through this storm of stress, more effectively than your competition? It is no longer enough to provide EAP, wellness, and mental health benefits. What can your organization uniquely give employees to withstand stress and bring you success in THE STRESS CONTEST?

To register for this free seminar, contact Tammy Davis at (920) 628-1532 or tadavis@affinityhealth.org.
New
Affinity Providers

Affinity Health System invites you to experience personalized care from our newest providers.

Susan Iwanski, AuD
Audiology
Oshkosh and Ripon

Mary Reszczynski, APNP
Family Medicine
Brillion

For more information on all of our providers, visit us online.
Greetings!
Did you share the new employee version of Health e-News with your workforce last month? Tell us about it! We welcome your
feedback
.
This month's employee edition can be found at:
http://conta.cc/edMYLV
.
We encourage you to pass it on to everyone in your organization as a simple, informative, beneficial tool toward wellness.
All of us at Affinity Occupational Health wish you and your family a wonderful Christmas season and a very happy New Year!

In good health,
Lisa Kogan-Praska
Director, Employer Solutions and Urgent Care
Volunteering: Good for the Community,
Good for You
So much focus this time of year is on giving: giving gifts, throwing parties, mailing Christmas cards, exchanging cookies. This holiday season, why not give to get back? Volunteering is a great way to help others in your community while giving yourself a lift, too.

"Volunteering, especially around the holidays, is an excellent way to connect with something bigger than ourselves," says Kathleen Schiltz, Affinity EAP counselor. "Volunteering keeps us more active physically and mentally. It connects us to others, gives us a sense of purpose and activates our sense of empathy and compassion."


More reasons to volunteer:
It helps our community. When the community prospers, the people who live here prosper, too.
It brings your family together. When you find a cause everyone believes in, even small projects done together can make your family time more rewarding.
It sets a good example for your children. Kids can learn so much by following their parents' lead. They learn responsibility, commitment, compassion, and the benefits of sacrifice.
It may even improve your health. "Oftentimes during the holiday season, people, especially older people, feel isolated and alone, which can lead to higher stress and depression. Stress and depression affect our immune systems and our ability to ward off sickness," Kathleen says. Volunteering may be just what the doctor ordered. Some studies have shown that volunteers live longer, have higher functional ability, lower rates of depression and less incidence of heart disease.
If stress and depression are getting the best of you this holiday season, call your EAP for assistance.
Affinity EAP counselors
are here to listen and help.
Where to volunteer:
The Fox Valley area has something to suit every interest. Visit
http://www.voluntercenter.net
and click on "Holiday Guide" in the top right corner for a comprehensive list of volunteer opportunities.

***************
Affinity - exemplifying our values
Volunteering is one of the ways Affinity employees live out the organization's values of service, integrity, teamwork, and justice. "Our Catholic identity calls us to initiate and support efforts that reach out to the poor and vulnerable people, especially where no one else wants to go," says Carrie Hankes, vice president of Mission and Learning Services for Affinity Health System. "Volunteering allows us to look into the face of the poor, hear the voice of the poor, and help us better understand the daily challenges and barriers they face."

Volunteering interactions have helped Affinity team members view their health care ministry in a new way - and discover opportunities to be of more help. "Even team members whose job duties result in frequent interactions with poor and vulnerable individuals will gain perspective from a different experience," Carrie says.

Lead a charge in your organization! Organizing volunteer efforts for your company can contribute not only to employee wellness, but community wellness, too.

The Holiday Plate Challenge
If you have personal rules about what to eat - low-fat, low-salt, peanut-free, gluten-free, vegetarian, nothing that tastes remotely like a mushroom or other - filling your plate with food that doesn't send you flying off the wagon during the holidays can be a real challenge. Here are some tips for coping:
BYO - Aunt Maude doesn't care that you're a vegan? Offer to bring a dish to pass - one that you can safely consume - then nosh on your own fare if nothing else fits the bill.
Fill up - Eating a small, healthy meal beforehand can help curb temptation when a triple chocolate cheesecake is staring you down. And it ensures you won't go hungry if the party menu doesn't meet your nutrition requirements.
Stay whole - Not sure how much salt is in that stuffing? Or how many sticks of butter were sacrificed to the corn casserole? Search the table for whole foods - veggie sticks, whole-grain rolls, cheese cubes - and keep your portions of mixed-ingredient dishes to a minimum.
Keep moving - Here's a radical idea: burn calories instead of consuming them! If possible, incorporate activities into your holiday gatherings that aren't focused on food. Attend a New Year's Eve ball where you can dance instead of drink. Enlist Grandma to join the kids in a rousing game of Pictionary or Twister. Take the whole crew on a sledding adventure. After all, the holidays are about spending quality time with the people you love. Food is just an ornament.

Looking for ways to keep your employees on the right track? Affinity Occupational Health offers these helpful on-site programs. Call us at 1-800-541-0351 for more details.
Portion Control Presentation
Maintaining a healthy weight means eating the right foods in the right amounts. Learn how portion sizes have grown through the years, what portion sizes should look like for different foods, and usable tips to control how much you eat.
Change - Goal Setting Presentation
Change begins with a goal. This presentation will show you how to set a realistic, achievable goal using motivation, overcoming obstacles, and understanding the stages of change process.
Maintain Not Gain Program
Maintain Not Gain is a six-week program designed to keep you motivated to maintain your weight through the holiday season so you enter the New Year looking and feeling your best.

What's Happening at Affinity?
Affinity Medical Group Holiday Hours

Friday, Dec. 24 - Christmas Eve
All clinics will be closed with the exception of the following departments:

Urgent Care (7:30 a.m. - noon)
1855 S. Koeller St., Oshkosh | (920) 223-7300
3329 N. Richmond St., Appleton | (920) 380-2715
Adult Walk-In Clinic (8 a.m. - noon)
411 Lincoln St., Neenah | (920) 727-4343
Pediatric Services (8 a.m. - noon)
Children's Health Center (located at St. Elizabeth Hospital)
1506 S. Oneida St., Fifth Floor, Appleton | (920) 730-4950
1855 S. Koeller St., Oshkosh | (920) 223-7200
Saturday, Dec. 25 - Christmas Day
All clinics will be closed
Includes Urgent Care, Adult Walk-In and Pediatric departments
Friday, Dec. 31 - New Year's Eve
All clinics will be closed with the exception of the following departments:


Urgent Care (7:30 a.m. - 4 p.m.)
1855 S. Koeller St., Oshkosh | (920) 223-7300
3329 N. Richmond St., Appleton | (920) 380-2715
Adult Walk-In Clinic (8 a.m. - noon)
411 Lincoln St., Neenah | (920) 727-4343
Pediatric Services (8 a.m. - noon)
Children's Health Center (located at St. Elizabeth Hospital)
1506 S. Oneida St., Fifth Floor, Appleton | (920) 730-4950
1855 S. Koeller St., Oshkosh | (920) 223-7200
Saturday, Jan. 1 - New Year's Day
All clinics will be closed with the exception of the following departments:


Urgent Care (7:30 a.m. - noon)
1855 S. Koeller St., Oshkosh | (920) 223-7300
3329 N. Richmond St., Appleton | (920) 380-2715
Adult Walk-In Clinic (8 a.m. - noon)
411 Lincoln St., Neenah | (920) 727-4343
Pediatric Services (8 a.m. - noon)
Children's Health Center (located at St. Elizabeth Hospital)1506 S. Oneida St., Fifth Floor, Appleton | (920) 730-4950
1855 S. Koeller St., Oshkosh | (920) 223-7200
Emergency departments at St. Elizabeth Hospital in Appleton, Mercy Medical Center in Oshkosh, and Calumet Medical Center in Chilton are available 24 hours a day, 365 days a year.
To reach a physician on call or to ask general health care questions, call Affinity NurseDirect at 1-800-362-9900.

Introducing Our New Alcohol Awareness Program
Alcohol misuse among employees can be a real challenge for employers - especially in Wisconsin where HRA indicators for behaviors such as binge drinking more than double national averages. Excessive alcohol consumption is not only a concern in regards to workplace safety, but can also negatively impact medical claims, absenteeism and productivity. With this in mind, Affinity has developed this four- to five-week program designed to raise awareness of alcohol misuse:

Binge Drinking - educate employees on the definition of binge drinking to help them understand if their drinking pattern, or those of a friend or family member, raises cause for concern.

Drinking and Driving - inform employees about the statistics and consequences of drinking and driving, while enlightening them on how to be responsible by being proactive.

Underage Drinking - focus on the pressures that teenagers face regarding alcohol use and provide parents with tips for having open discussions with their children.

Alcoholism - inform employees on how to seek help or how to assist a friend or loved one that may have a drinking problem.

For more information, call Affinity Occupational Health at 1-800-541-0351.
Get to Know Our Physicians
Michael Kocinski, DO, is a family practice physician for Affinity Medical Group in Oshkosh. As a doctor of osteopathic medicine (DO), Dr. Kocinski underwent all the same traditional medical training as a medical doctor (MD) and, in addition, acquired special training in identifying how a person's "whole being" - physical, mental, emotional and spiritual health - contributes to his condition.
Dr. Kocinski believes in building partnerships with his patients by breaking down barriers and creating long-lasting, healthy relationships. He provides care to children, adolescents and adults.
Outside of the office, Dr. Kocinski is an expert chef and sports enthusiast.
Dr. Kocinski welcomes new patients to his office at 1855 S. Koeller Street. To make an appointment, call (920) 223-7010.
Welcome Kelly to Our Staff
Welcome Kelly Kelderman to Affinity Occupational Health! As a wellness specialist, Kelly works with employers throughout Northeast Wisconsin to help make their workplaces healthier. She provides program recommendations based on health risk data and assists with developing and coordinating effective worksite wellness solutions. Kelly has a passion for improving the health and wellness of others, working with companies as a whole as well as individuals. She is certified as a community health education specialist and a health and fitness specialist through the American College of Sports Medicine.

Kelly holds a Bachelor of Science degree in Health Promotion from the University of Wisconsin Stevens Point. She brings nine years of experience in corporate wellness.

Kelly is happily married to Jason Kelderman, and their two sons are the joy of her life - Maverik, age 3, and Paxton, age 1. She enjoys spending time with family and friends, camping, teaching yoga, and playing soccer. She suggests we live our lives according to our values. We can always make time for the things that matter to us most.