Ask the Expert


Brian Harrison, MD
Affinity Occupational Health


Q: Should I worry about metabolic syndrome? Should my company worry about it?

A: "In the next 24 hours, 4,384 cases of diabetes will be diagnosed in America." - American Diabetes Association

Do you worry about getting diabetes? Then worry about having metabolic syndrome (MetSyn). Nearly one in three American workers has MetSyn. But even if you are one of them, odds are you've never heard of it, though having MetSyn triples your risk of getting diabetes.

"About every 25 seconds, an American will suffer a coronary event, and about every minute someone will die from one." - American Heart Association
Do you worry about getting heart disease? Then worry about having MetSyn. Even when it doesn't lead to diabetes, having MetSyn raises heart disease risk 1 ½ - 2 times.

So, what exactly is it, and how can you tell if you have it? Click here to read more.

Have a question for our experts? Click here.
Try This!
Workplace Wellness Tip
Crock Pot Cooking

Think you have no time for a healthy, home-cooked meal? Considering you'll spend 5 to 10 minutes in a fast-food drive-through line, spend those precious moments instead tossing a few carrots, chicken breasts and cabbage into the slow-cooker before work in the morning. Add some low-sodium broth and a dash of herb seasoning, set to low and voila! - a hearty and heart-healthy supper awaits you when you walk in the door.
Breakfast
with the Experts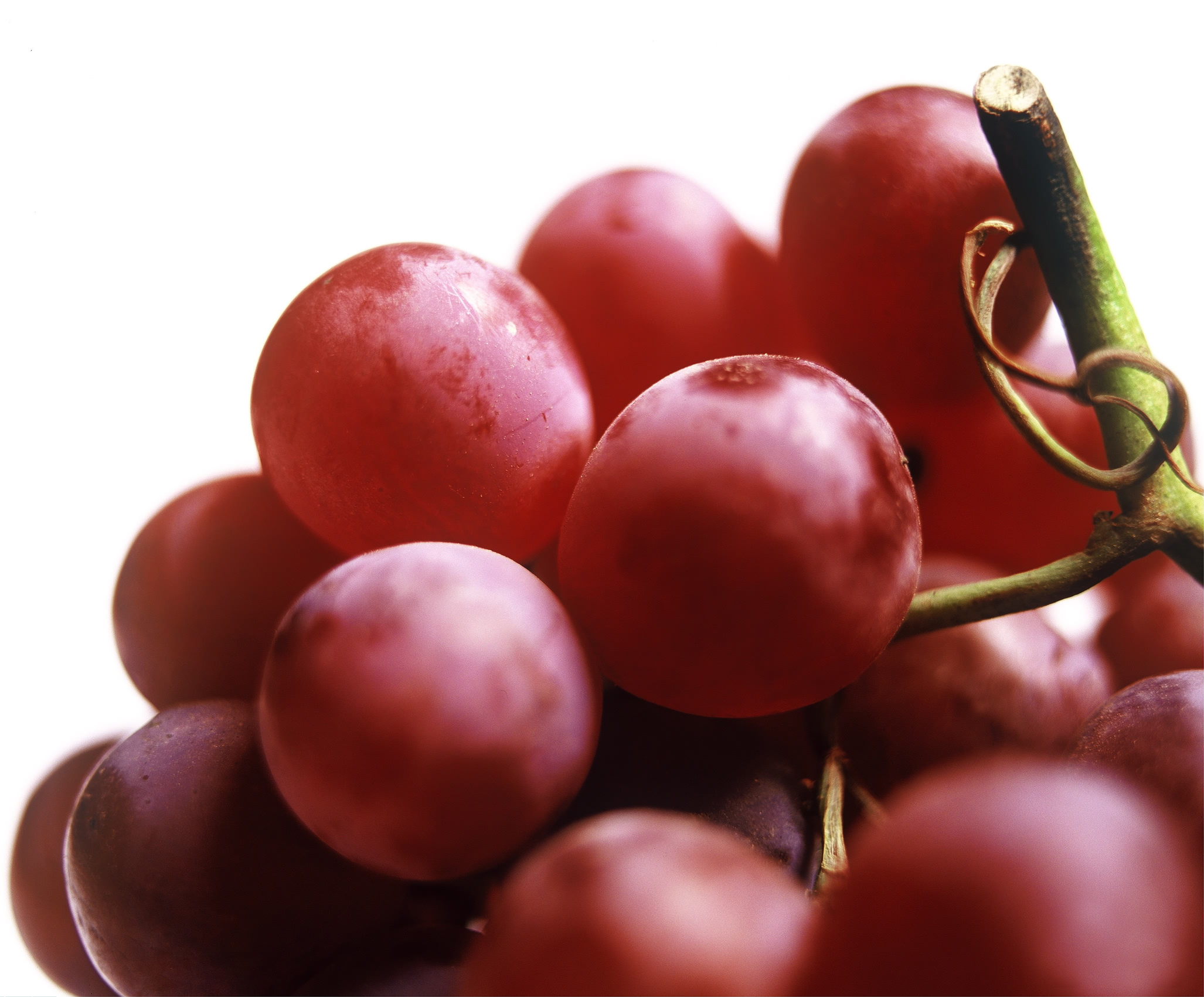 Wednesday, Nov. 10
7:30 - 9:30 a.m.
Bridgewood Resort and Conference Center
1000 Cameron Way
Neenah, Wis.

The Health Care Reform Act - An Employers Guide to Determining What To Do
Presented by Robert Simandl, Shareholder with the boutique Labor, Employment and Employee Benefits Law Firm of Simandl & Prentice, S.C.

In this session, Mr. Simandl will discuss the compliance obligations for employers under the Patient Protection and Affordable Care Act (also known as the Health Care Reform Act). He will discuss how employers are to address their legal obligations and the business decisions required for compliance. With open enrollment right around the corner, he will also discuss employee disclosure issues and concerns.

To register for this free seminar, contact Tammy Davis at (920) 628-1532 or tadavis@affinityhealth.org.
Greetings!
Diabetes is a growing health concern for families today. Nearly 24 million Americans have diabetes, and approximately one-fourth of them don't know it. An estimated 57 million Americans are at high risk for developing type 2 diabetes. The total cost of diabetes in the United States, including medical expenses, disability and work loss, is a startling $174 billion.
In this issue of Health e-News, we're talking about ways to prevent and manage chronic conditions such as diabetes. And we believe this information is so important, we're enticing you with an incentive to read further - a scavenger hunt! Search our articles for the words "Healthy eating leads to healthy bodies," and click to enter a drawing for a $25 gift card.

But that's not all! We're pleased to introduce the employee version of Health e-News. We're making it even easier to share wellness news and tips with your workforce. In the new employee version, any employer-focused information has been omitted. Employees have access to only the news that directly affects them and their families. Simply click
here
for a web page URL you can copy and paste in an e-mail to all employees.
On behalf of all of us at Affinity Occupational Health, I welcome your
feedback
and wish you and your family a very happy Thanksgiving season.
In good health,
Lisa Kogan-Praska
Director, Employer Solutions and Urgent Care
Family-Friendly Meals
for People with Diabetes
Diabetes doesn't have to turn you into a short-order cook. If you or someone at your dinner table follows a diabetes meal plan, it may seem impossible to find recipes everyone can enjoy. But there are ways to share a meal without cooking different entrées for different diners. Try these options:

Fiber, Fish, Fats
Look for recipes with the three "F's" - fiber, lean fish, and good fats.
Fiber-rich foods include vegetables, fruits, nuts, legumes (beans, peas and lentils), and whole grains.

Baked or grilled fish is a heart-healthy alternative to higher-fat meats. Good choices include cod, tilapia, salmon or halibut. (Just steer clear of high-mercury varieties such as swordfish, tile fish and kind mackerel, especially for kids or pregnant women.)

Swap butter or margarine for monounsaturated or polyunsaturated cooking fats such as olive or canola oil.
Timing Is Everything
Under the advice of a dietitian, the person with diabetes in your household may be counting carbohydrates. "Many people with diabetes choose to eat their carbs at the same time and in the same amounts each day, in order to minimize fluctuations of their blood glucose levels," says Rosalyn Haase, RD, CD, CDE, MPH, BC-ADM, registered dietitian and certified diabetes educator with Affinity Health System. While flexibility in timing and amount of carbs can still result in controlled blood glucose levels, more care must be taken with meal-time insulin dosing. "Eating regular meals is a good health habit for everyone," Rosalyn says, so aim to plan family meals when all members of the household can enjoy a full plate and quality time together.

Build-Your-Own
Tacos, wraps, salads, omelets... what do these meals have in common? They all lend themselves to a "build your own" approach. Simply set up the fixings and let everyone pick and choose their favorites. Everyone, including people with diabetes, wins when you limit the items high in sugar or simple carbs and choose instead more whole foods including vegetables, fruits, nuts, legumes (beans, peas and lentils), and whole grains. Then all that's left to fight about is who gets to do the dishes.

The 3-Part Plate
Ultimately, a diabetes-friendly eating plan is best for all. "Eating whole foods including fresh fruits and vegetables and lean protein is a smart solution for the entire family," Rosalyn says. To picture what a healthy meal looks like, Rosalyn suggests visualizing your plate in three parts. First, fill half your plate with plenty of colorful, non-starchy vegetables. Then place whole grain or starchy food on one quarter of your plate and lean protein on the other quarter. "
Healthy eating leads to healthy bodies
," Rosalyn says. "It can help prevent heart disease, stroke, and a variety of other health concerns for people with or without diabetes."
Exercise, the Miracle Drug
You know exercise is good for you. But why? "Along with healthy eating, maintaining a healthy body weight and refraining from smoking, exercise is the single most important thing you can do for your body," says Rosalyn Haase, RD, CD, CDE, MPH, BC-ADM, registered dietitian and certified diabetes educator with Affinity Health System. "It not only helps manage weight and keeps your heart healthy; it also wards off a plethora of potential diseases." Next time you peddle your bicycle or run another lap at the gym, consider these benefits:
Burn, baby, burn. Exercise burns calories. Burning calories leads to dropping pounds. A healthy weight is better for your body - heart, lungs, muscles, joints, you name it.
Combat cholesterol. Regular exercise can increase your high-density lipoprotein (HDL) or "good" cholesterol while lowering your triglycerides - a double bonus for your heart.
Help for hypertension. Exercise relaxes blood vessels, thereby lowering your blood pressure.
Build strong bones. For women nearing menopause, weight-bearing exercise can strengthen bones and keep osteoporosis at bay.
Prevent and control diabetes. For people carrying extra pounds, losing weight - even just ten pounds or 10 percent of your body weight - can boost insulin sensitivity and decrease your blood sugar levels.
Get happy. Exercise activates chemicals in the brain that cause feelings of happiness. It helps lift your mood and fights anxiety and depression.
Better than coffee. Looking for an energy boost? Exercise helps oxygen and nutrients travel to your organs, giving you more energy for daily activities.
Relieve pain. It's a catch 22. People with chronic pain from arthritis or sore muscles may avoid exercise because it hurts to move, yet lack of physical activity can actually make chronic conditions worse. "Bodies are meant to move, no matter your age or condition," Rosalyn says. The key is to find an activity that helps, not hurts. Swimming or water aerobics are good options for many people with chronic pain because they allow for smooth, low-impact motion.
Sleep soundly. Regular physical activity can help you sleep better and deeper. Good quality sleep can improve productivity and concentration on the job or at home. Keep in mind, though, that exercising too close to bedtime might interfere with your ability to fall asleep, so plan your workouts accordingly.
How much is enough? "The goal is 30 minutes a day, six days a week, but anything is better than nothing," Rosalyn says. If you're not into jogging or weight-lifting, that's ok. Walking, gardening, shoveling snow, even housecleaning can all count as long as they get your heart pumping. "Find activities you enjoy and make them a priority," Rosalyn says. "Your body will thank you for it."
What's Happening at Affinity?
Battle Breast Cancer in Five Days
From diagnosis to recovery, St. Elizabeth Hospital Cancer Center provides more choices than ever for the area's most innovative breast cancer treatment. Affinity Health System will help you fight your battle with breast cancer.
St. Elizabeth Hospital Cancer Center is the only provider in the Fox Valley offering multiple options for five-day radiation treatment through the Breast BrachyTherapy Program. Direct radiation therapy shortens the radiation treatment process from approximately six weeks to just five days.
Flu Shot Walk-in Clinics
Protect yourself and your loved ones from the flu! Get vaccinated. Our walk-in clinics welcome adults and children age 6 months and older. No appointments are necessary.
Get to Know Our Physicians
Olga Cardenas, MD
, understands diabetes. She is a board-certified endocrinologist for Affinity Medical Group, specializing in treating patients with complex hormonal and diabetes-related issues. Dr. Cardenas is dedicated to helping people prevent further illnesses related to their chronic conditions. She has a special interest in managing thyroid/parathyroid diseases, polycystic ovarian syndrome and gestational diabetes.
At Affinity, diabetes care involves helping patients live life to the fullest and equipping them to overcome the challenges of their disease. Caring for chronic conditions provides Dr. Cardenas the opportunity to develop long-term, trusting relationships with her patients. She takes time to listen, getting to know the person, not just his or her medical condition.