Ask the Expert


Brian Harrison, MD
Affinity Occupational Health


Q: Do women and men react differently to work stress?

A: Women and men have different types of stress-related psychological disorders.


Women under stress have:
--greater rates of depression
--increased rates of some types of anxiety disorders.

But men under stress have:
--a greater likelihood to crave alcohol when under stress
--higher rates of alcohol-use disorders.

These differences seem obvious to many. It is important to know, though, that they are borne out in research. Research subjects* were given three types of "imagery scripts" - stressful, alcohol related, and neutral/relaxing. When women were presented with the stressful story, they reported higher levels of sadness and anxiety than men. But for the men, emotional arousal was linked to increases in alcohol craving.

"In other words, when men are upset, they are more likely to want alcohol." This related to the fact that at baseline, the men tended to drink more than women on average. "Men's tendency to crave alcohol when upset may be a learned behavior or may be related to known gender differences in reward pathways in the brain, and this tendency may contribute to the risk for alcohol-use disorders."

Researchers also concluded that women are more likely than men to focus on their negative emotional states, such as to think about them over and over again. On the other hand, men were more likely to seek a distraction away from their internally negative emotions in order to not think about them. In this research, men had a greater blood pressure response to stress, but didn't report greater sadness or anxiety.

* Reference: Hong et al, "Gender Differences and Response to Emotional Stress: An Assessment Across Subjective, Behavioral and Physiological Domains in Relations to Alcohol Craving," Alcoholism: Clinical and Experimental Research July 2008

More interesting facts are available on Occ Doc in a Box, Dr. Harrison's occupational health and wellness blog. Click here to follow it today!

Have a question for our experts? Click here.
Try This!
Workplace Wellness Tip
Lactation Rooms

Women are vital to the workplace. They're also vital to their babies. Breast milk is the ideal source of nutrition for babies during the first year of life, and moms who choose to balance work and family should be able to give her best to both.


Offering a dedicated lactation support room for breastfeeding mothers not only enables them to contribute to their child's good health; it also demonstrates your commitment to employee health and wellness. Click here to download a PDF that demonstrates how to create, stock, and maintain a room for lactating employees.

Meet Our Staff

Nancy Murphy, RN, BSN, MSN, APNP, is a nurse practitioner with Affinity Occupational Health. In this role, she delivers personalized patient care, including pre-placement physicals, DOT examinations, injury care and follow-up, respiratory fitness examinations, exposure surveillance and "Health Dynamics" wellness physicals.

Nancy earned her master's and bachelor's degrees from the University of Wisconsin Oshkosh. She was an emergency room RN before returning to school in 2005 to become certified as a nurse practitioner. Nancy has been with Affinity Occupational Health for three years.

Nancy enjoys providing care with an emphasis on education. Her practice philosophy is inclusive: "Each person is entitled to individualized care whether it is health promotion, early intervention, or injury care with restoration to health."

A woman of many hats, Nancy is "Mom" to her grown daughter, Keeley, and enjoys a variety of recreational activities including spending time with family and friends, cooking, reading, walking, and throwing and hand-building pottery.


Breakfast
with the Experts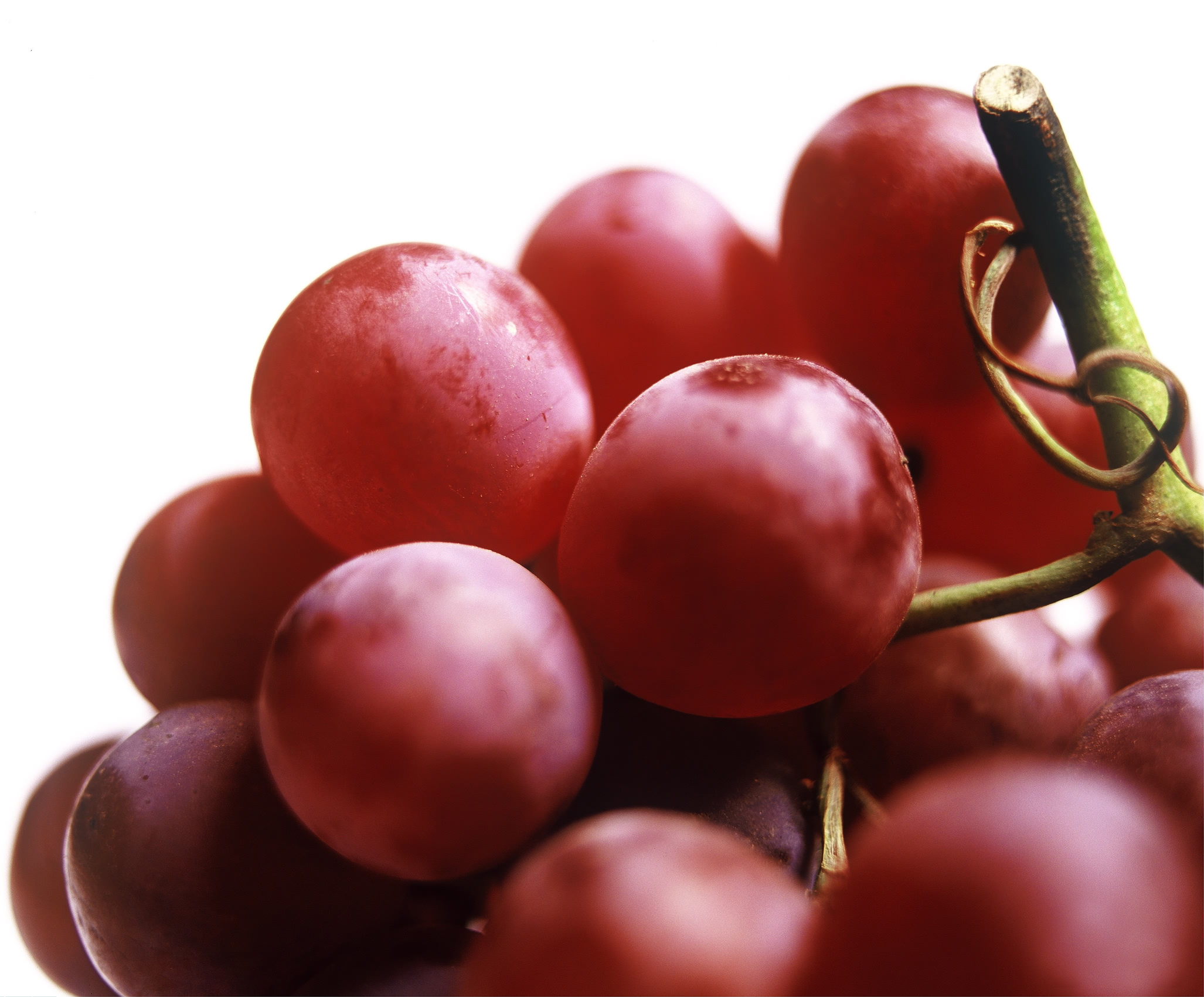 Wednesday, Nov. 10
7:30 - 9:30 a.m.
Bridgewood Resort and Conference Center
1000 Cameron Way
Neenah, Wis.

The Health Care Reform Act - An Employers Guide to Determining What To Do
Presented by Robert Simandl, Shareholder with the boutique Labor, Employment and Employee Benefits Law Firm of Simandl & Prentice, S.C.

In this session, Mr. Simandl will discuss the compliance obligations for employers under the Patient Protection and Affordable Care Act (also known as the Health Care Reform Act). He will discuss how employers are to address their legal obligations and the business decisions required for compliance. With open enrollment right around the corner, he will also discuss employee disclosure issues and concerns.

To register for this free seminar, contact Tammy Davis at (920) 628-1532 or tadavis@affinityhealth.org.
Greetings!
Welcome to our new look! Our colors are bolder, and our content is fresh as we continue striving to focus each edition of Health e-News on what matters most to employers and employees.

In this issue, in honor of Breast Cancer Awareness Month, we're talking all about women in the workplace. Women are a vital part of the Northeast Wisconsin workforce, and Affinity Occupational Health is here to help keep your female employees fit for success on the job. From nutrition tips to preventive health screenings, stress management and more, Affinity cares about the women we serve. After all, they spend so much time caring for others. Isn't it about time we turn the tables and celebrate these strong and talented workers?
As always, we welcome your
feedback
and look forward to partnering with your wellness team this fall and beyond.
In good health,
Lisa Kogan-Praska
Director, Employer Solutions and Urgent Care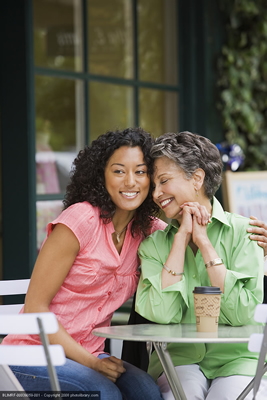 Lifetime Health Tips for Women
Pass It On!
News to share with employees
It's no newsflash - women are different from men. While workplace equality has made great strides in recent decades, health issues still set the sexes apart. "It is important to be aware of the body's changing needs," says Christine Pongratz, wellness specialist with Affinity Occupational Health. "Staying active and tailoring food intake to keep up with your changing body can help minimize unwanted weight gain and energy loss and possibly keep chronic diseases in check."

Follow these helpful tips for women's wellness in each stage of adulthood.
Early 20s
Lower your chances of getting osteoporosis later by consuming more calcium now. Keep your bones strong by eating two to three servings of calcium-rich foods each day. Great choices are nonfat or low-fat milk, yogurt, and cheese. One serving of milk or yogurt is 8 ounces or 1 cup; one serving of cheese is 1½ ounces.
Late 20s
One of the most important things women can do at this stage is to consume the recommended daily 400 micrograms of folate or folic acid, especially if you are planning a pregnancy. Folic acid is an essential B vitamin that protects babies in the womb from serious birth defects. Good sources of folate include green, leafy vegetables, citrus fruits, folic acid-fortified bread and cereal, and supplements.
Your 30s
A woman's metabolism slows between 2 and 8 percent every decade, which means a 35-year-old woman needs 100 fewer calories a day than she did 10 years ago. To keep your weight steady, you will need to exercise more and eat less. It is important to remember that although you need to reduce your food intake, your body still needs nutrients. So, you may need to examine your diet and cut back on empty calories (soda, fast foods, fatty snacks) and eat more nutritious foods (fruits, vegetables and whole grains).
Your 40s and Beyond
As women age, muscle mass slowly begins to deteriorate and is replaced with fat. The best way to prevent age-related muscle loss is to make strength training and weight-bearing exercise a priority. Experts recommend that women over 40 do strength training exercises, including weight or resistance training, at least twice a week, and weight bearing aerobic exercises, including swimming, walking, and dancing, at least five times a week.
"At any age, exercise is one of the best things you can do for your health," Christine says. The key to staying active is finding something you enjoy that fits into your daily schedule. "It doesn't matter what you choose to do - inline skating, running, walking, dancing, household chores, or gardening - as long as you do it regularly," Christine adds. Experts recommend that you do 30 minutes or more of physical activity a day, at least five times a week.
The benefits of exercise are endless. Exercise promotes weight control, improves your strength and flexibility, lowers your risk of heart disease, helps control blood pressure and diabetes, relieves stress, and improves your mood and the way you feel about yourself. And what woman wouldn't like more of that?

Click
here
to print or share this article with employees.
Women in the Workplace
Do women face unique challenges at work? Yes! "The challenges facing women in the workplace continue to surround around gender," says Donna Schmitz, EAP counselor with Affinity Health System. In many industries, women comprise a significant portion of a company's workforce. As employers, it is important to not only understand the issues affecting women on the job, but also to equip female employees to thrive through these challenges.
Struggles
Juggling act - Dads are more involved today than generations before, yet "women are still the primary caregivers for their children," Donna says. Juggling family and career is especially challenging for single parents.
Cents on the dollar - "In many situations, women still make less than men in the same position," Donna says. "Women still find it difficult to 'shatter the glass ceiling' as they find themselves overlooked for promotions in favor of a male."
Is anybody listening? - Donna explains research shows women often feel dismissed. "A woman raises an issue or makes a point in a meeting and it is ignored, but when a man restates it, everyone pays attention and listens," she says. Ironically, it's not just the men who may lack support for their female co-workers. "Women also don't support one another," Donna adds. Women often try aligning with men to gain the favor or recognition they seek for getting ahead or succeeding in their position.
One of the guys - "Women often feel they need to 'prove' their own status or expertise, whereas a man's authority is not questioned," Donna says. As a result, some women find themselves trying to become "one of the guys" in the workplace. "This only further complicates the challenges for women as other women and co-workers harbor negative feelings against them, often labeling them as 'cold' or even worse," Donna adds.
Solutions
What can employers do to minimize gender bias? "One of the best ways is to maximize individual strengths," Donna says. Men and women tend to have different strengths, and both are necessary in the workplace. Character profiles such as the DiSC test can be helpful for assessing each team member's star contributing factors. When employers focus on utilizing these individual strengths, the focus shifts from gender to achieving goals - and the result is team success.
Consider educating your workforce on gender sensitivity as part of a comprehensive diversity training exercise. For more information, contact Affinity Occupational Health at 1-800-541-0351.

Health Screenings for Women
Affinity Health System cares about women. These preventive health programs and screenings are designed specifically for women's needs and busy lifestyles.
Women's Heart Program
Heart disease and stroke claim the lives of one in two women in the United States. Do you know how healthy your heart is? In just one hour, women can learn their risks for heart disease and what to do about them. Affinity's FREE Women's Heart Program includes:
heart risk assessment, including family and personal history and diet
blood pressure check
body mass index (BMI)
cholesterol check
blood sugar level test
review of current medications
weight and height
waist-to-hip ratio
cardiovascular exam
determine 10-year risk for heart disease
discuss results of the risk assessment and cardiovascular exam
provide necessary recommendations for a follow-up care plan.
Click
here
for more information, or call Affinity NurseDirect to register for this free program at 1-800-362-9900.
Walk-in mammograms
Affinity's Breast Centers have long encouraged women to receive regular screening mammograms. Now, we're making it easier with Walk-in Wednesdays at St. Elizabeth Hospital. Time slots are available between 8 a.m. and 2 p.m. with no appointment needed. We offer advanced digital screening mammography, private waiting rooms, and caring, certified technologists.
Click
here
for more information.
DXA scans
Women age 55 and above may be at risk for bone loss. A bone density scan, known as a DXA scan (dual energy X-ray absorptiometry), can detect the early onset of osteoporosis. Affinity offers this quick, painless radiology screening at clinics in Menasha, Oshkosh and Chilton. Ask your doctor if a DXA scan is right for you.
What's Happening?
In your neighborhood and around the globe, here's what happening in health care this month.
National Breast Cancer Awareness Month
Each October, women throughout the nation unite to fight breast cancer and to honor loved ones affected by the disease. For more information, visit
www.nbcam.org
.
8th Annual Night for Women
On Tuesday, Oct. 12, Calumet Medical Center sponsors its 8th annual Night for Women, a free event designed for all women who enjoy an inspirational and informative night out with the girls. Bring your mom, sisters, daughters and friends to the Engler Performing Arts Center at Chilton High School to hear keynote speaker Eliz Greene and Affinity cardiologist Patrick O'Brien, MD, share stories of women's heart health. All women wearing red will receive a special gift! For more information, visit
www.affinityhealth.org/nightforwomen
.
National Disability Employment Awareness Month
The U.S. Department of Labor Office of Disability Employment Policy envisions a world in which people with disabilities have unlimited employment opportunities. For more details, visit
www.dol.gov/odep
.
Get to Know Our Physicians
Melissa D. Koehler, DO, MBA, is an obstetrician and gynecologist with Affinity Medical Group. She cares for patients at the 1531 S. Madison Street OB/GYN clinic and BirthPlace unit on the campus of St. Elizabeth Hospital in Appleton, and at the Affinity Medical Home at 2601 Fieldcrest Drive in Kaukauna.

As the mom of two young children, Dr. Koehler can relate to her patients on a personal level. She believes it's important to listen first, especially when a patient feels uncomfortable discussing sensitive issues. "I try very hard to show options and to give my patients the pros and cons of their options," she says. "Whenever there is a big decision to be made, I try to discuss it as plainly as possible, in plain English versus medical terms." When feasible, Dr. Koehler encourages conservative solutions first.


Trusted relationships
Dr. Koehler finds value in building long-term relationships with women in all stages, from routine examinations and prenatal care to detecting and correcting abnormalities. She views a woman's health in context of her quality of life, and collaborates with each patient to determine the best approach to her unique health concerns. "Part of what I really enjoy about my job is that at the end of the day, I can look back and know I've done something good to help people out," Dr. Koehler says.

Board room to operating room
Prior to attending medical school, Dr. Koehler obtained an MBA and established a business career. Now as a physician, she enjoys the diversity her OB/GYN practice provides. Her time is shared among patient office visits, labor and delivery, ultrasounds, and the operating room, where she has a special interest in performing laparoscopic surgery.

With modern advancements in surgical techniques, hysterectomies and other solutions for a variety of female health issues can be done more easily, quickly, and less invasively. Dr. Koehler has a wealth of experience seeing the benefits of this surgery. "You get a lot more done with a lot less pain; people go home feeling a lot better so much sooner," she says.

At home in Wisconsin
Dr. Koehler earned her medical degree from the University of North Texas Health Science Center at Fort Worth in 2004 and completed her OB/GYN residency at New Hanover Regional Medical Center in Wilmington, N.C. After a nationwide search, she chose to establish her practice in the Fox Cities. She enjoys exploring Wisconsin on family outdoor adventures involving camping, hiking and sports.

To hear more from Dr. Koehler, meet her on Affinity's
YouTube
site.
On-Site Flu Shots
Affinity Occupational Health offers convenient on-site vaccinations at your business administered by a health care professional. These are scheduled in October and November to maximize immunity throughout Wisconsin's long flu season.
For more information on how our influenza vaccination services can benefit your organization or to schedule your on-site service, call Todd Repp at (920) 727-8715 or 1-800-541-0351.