Greetings!
Great news! We're so encouraged by your positive response to Health e-News that we've decided to increase to a monthly circulation. Now the articles, tips and updates you value will be sent straight to your inbox once a month - double the dose of "news you can use."

We're also in the process of giving this e-newsletter an exciting makeover. Watch for our new look, coming soon!

As always, if you have questions or feedback on how we can improve your Health e-News, send us a
message
. We're always glad to hear from you.
In good health,
Lisa Kogan-Praska
Director, Affinity Occupational Health
Local Businesses Go for Gold

WELCOA Gold Well Workplace Award
Congratulations to Affinity Occupational Health clients
Miles Kimball Company
(Oshkosh) and
Jewelers Mutual Insurance Company
(Neenah). These employers were recently recognized for their outstanding commitment to employee health and wellness with the Gold Well Workplace Award, a national honor granted by the Wellness Council of America and its local affiliate, the Wellness Council of Wisconsin. The Affinity Wellness and Prevention team is proud to see this recognition awarded to two deserving companies.


The Well Workplace Awards initiative is driven by a rigorous set of criteria. Since its inception in 1991, organizations in both the public and private sector have made a difference in their employees' lives through unwavering dedication to wellness efforts, earning the Well Workplace Award and recognition as "America's Healthiest Companies."


"In a time when the health of our nation's workers is not what it should be and health care costs consistently reflect this trend, the Well Workplace initiative provides employers with a powerful approach to stemming the tide of increasing costs and systematically working toward improving the health and well-being of their most valuable asset - their employees," says David Hunnicutt, president of Wellness Councils of America.


Affinity Occupational Health values its continued partnership with Miles Kimball and Jewelers Mutual. We work closely with both organizations to meet the challenges of creating and maintaining a healthy workforce. The Affinity Wellness and Prevention team focuses on strategies that reduce health risks, increase productivity and promote a healthy work environment. Affinity offers programs and services designed to optimize wellness efforts by providing companies with the right blend of preventive, clinical and consultative services.


To learn more about how you can boost your wellness efforts and "go for the gold," call Affinity Occupational Health at 1-800-541-0351.
What Is Occupational Medicine?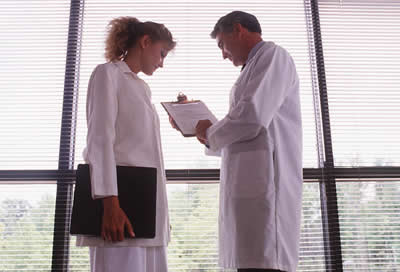 When your employees are sick or hurt, your goal is to get them back to work - safely. Affinity's board-certified Occupational Medicine physicians are specially trained to do just that.
"We have the unique blend of knowledge of the workplace ergonomics and other exposures that can cause injury and illness or delay recovery, as well as general medical insights that all primary care doctors have," says Charles Capasso, MD, board-certified occupational medicine physician with Affinity Occupational Health. He explains this dual expertise allows occupational medicine specialists to distinguish work-related problems from non-work-related problems. "This expedites effective prevention and treatment, enhances prompt and favorable case resolution and early and safe return to work, while at the same time facilitating cost savings for both the patient and the employer," Dr. Capasso adds.


Hands-on Education
Occupational medicine physicians are skilled in protecting the overall health and wellness of workers, not just on the job but at home and in the community as well. In order to be board-certified, doctors must undergo rigorous practical training in the field, including at least one year of hands-on residency and intense post-graduate coursework in public health. In addition to delivering personalized medical care, the occupational medicine physician is also adept at interacting with a variety of stakeholders surrounding a worker's case - the employer, regulatory agencies, legal counsel, and so on.


Shall We Dance?
Affinity Occupational Medicine board-certified physician Richard Menet, MD, uses a dance analogy to explain his role. When he was practicing internal medicine, he focused primarily on patient care and advocacy, "like dancing with one partner," he says. When he transitioned to occupational medicine, he discovered he had to deal effectively with many other concerned parties, such as employers, case managers, insurance adjusters, government entities, and multiple medical providers, including primary care providers, subspecialists, physical and occupational therapists. "I needed to learn to dance and communicate effectively with these 'multiple partners,'" he says, "understanding that confidentiality and excellent patient care was still the primary responsibility, but that additional communication would need to occur to meet these legal, administrative, and medical obligations."


On Your Team
Northeast Wisconsin employers can be confident that when Affinity Occupational Health physicians are on the case, all aspects of an employee's health are being addressed in the context of a safe return to work and productivity. It's our role in delivering Affinity's promise of personalized care - for workers and employers alike.
Back Safety for Back to School - Pass It On!
Check out this excerpt from Dr. Harrison's blog, Occ Doc in a Box. If you're not following, you're missing out! Click
here
to become a regular reader.
We all want children to grow up healthy and productive. Many of the same rules you follow to avoid backaches at work apply to kids, too. Teach them these ergonomic principles so they can avoid musculoskeletal injuries for life.
Homework
- Give small children a low table where they can do their homework. If the child's feet don't touch the floor, provide a footrest or box for the feet. Position the computer monitor so the top of the screen is at or below the child's eye level. Or, give them a booster chair to raise them to that level.
Sports
- If your child is involved in sports, make sure all equipment, including helmets, pads and shoes, fits properly. Be sure young athletes are taught proper form and technique, and stretching exercises appropriate to their age, experience level and specific sport.
Sit up straight -
Encourage good posture when watching TV, playing electronic games or working on a computer. And, keep all those activities limited! Young spines need frequent exercise, especially outdoors, and especially in children who have been in school all day.
Strengthen bones
- Ensure your child gets enough calcium every day. The calcium in milk is essential for healthy bones and reduces the risk of joint and muscle-related injuries.
Drink right
- That means lots of H2O! Be sure your child avoids high-sugar, caffeinated and carbonated drinks. Rather, encourage children to drink plenty of water. Soda has several ingredients that are bad for growing bones, including high levels of phosphoric acid, which can interfere with calcium absorption - a problem that could lead to osteoporosis down the road. And, soda drinking may be among the main causes of the current childhood obesity epidemic. Obesity in childhood can mean bodily aches and pains lifelong!
All-around health
- Children should eat a balanced diet low in fats and high in fiber and whole grains, stretch, be physically active every day, and maintain a healthy weight.
Backpacks
- Put your child's fully loaded backpack on the bathroom scale and you will be amazed. Middle schoolers especially tote a ton of textbooks. Make sure your child isn't expected to carry more than 10 percent of his or her own body weight in the backpack. Ask your child to remove items before school that he or she won't need that day. Likewise, your kids should leave items in their school locker at the end of the day if they won't be needed at home. Don't let the load accumulate!

Encourage them to use both shoulder straps to balance the weight. A heavy backpack slung over just one shoulder unbalances the spine. And, inspect the should straps to ensure they are wide enough and have enough padding to properly spread the weight onto the front of the shoulder. Narrow and thin straps can "bite" into the shoulders and restrict circulation to the arms. Observe where the backpack rests against the child's back, shortening the straps if the bottom of the backpack is below the level of their belt.

And, don't give YOURSELF a backache getting kids to school!
Remember the general lifting rules whenever you lift children, such as preschoolers who are riding along in car seats. Likewise for lifting musical instruments and athletic gear:


Keep your head high, your chin tucked in and your back arched (maintain natural curves).
Keep the child or the item close to your body and stand up straight, lifting with your legs, not your back.
Don't bend at the waist to lift the child or object.
Avoid twisting while lifting.
Maintain a wide, balanced base of support by positioning your legs apart.
And, give your school children a hug every morning. Even big kids need hugs to make it through a school day! And you'll have a better day at work, too!
Know Your Numbers
A healthy heart is central to overall wellness. Maintaining good cholesterol, blood sugar and blood pressure levels can help prevent a host of ailments and boost your chances of maintaining a high-quality, active lifestyle. Aim for these numbers:
Total cholesterol = Less than 200 mg/dL (150 mg/dL is optimal)
LDL (bad) cholesterol = Less than 160 mg/dL (less than 100 mg/dL for people with heart disease)
HDL (good) cholesterol = Women, 50 mg/dL or higher; Men, 40 mg/dL or higher
Triglycerides = Less than 150 mg/dL
Fasting glucose (blood sugar) = Less than 100 mg/dL
Blood pressure = Less than 120/80 mmHg
BMI (body mass index) = Less than 25, higher than 18.5


Did you know?
Compared to a total cholesterol level (TCL) of 200 mg/dL...
TCL of 250 mg/dL doubles your risk of having a heart attack in middle life.

TCL of 300 mg/dL quadruples the risk.
Source: American Heart Association
Why Weight Matters
Hey, we live in America - everybody carries a few extra pounds, right? It's true that being overweight has become an acceptable social norm, but your heart health still holds a prejudice. Maintaining too much weight for your frame can raise blood pressure, blood cholesterol and triglyceride levels as well as sink your HDL (good) cholesterol levels. Being overweight is a risk factor for many major diseases, including diabetes, stroke and cancer. Dropping just 10 pounds can make a big difference in your risk for developing serious conditions such as heart disease.


What's my BMI?
Being in shape involves more than a number on the scale. Your body mass index (BMI) is also a good indicator of whether or not you're at a healthy weight. BMI is a numerical value of your weight in relation to your height. For all body frames, a BMI between 25 and 29.9 is overweight. A BMI of 30 or higher is considered obese, while a BMI of 18.5 or less is considered underweight. Keep in mind these values are for the average adult. If you're younger than 20, highly athletic, pregnant or breastfeeding, BMI calculations might not be the best indicator of your healthy weight.


To calculate your BMI, visit the American Heart Association's web site for a
handy online tool
.

HRAs - The Ace in Your Pocket
Health risk appraisals can give employees an accurate picture of their health. Armed with their numbers, your workforce can develop effective action plans for addressing specific health concerns. Affinity Occupational Health is here to guide you through the process, from gathering health data to identifying solutions and implementing programs designed to improve your employees' health - and lower your health care costs. To learn more about how HRAs can make a difference in your workplace, call us at 1-800-541-0351.

What's Happening in Health Care?
In your neighborhood and around the globe, here's what's happening in health care this month.
Family Health and Fitness Day USA
Sept. 25, 2010
Families across America are invited to get fit on Sept. 25, deemed Family Health and Fitness Day USA by the Health Information Resource Center. For more information, visit
www.fitnessday.com
.
Cancer Awareness Month
We're on YouTube!
Want to show employees how to lift properly? How to stretch before working? How to avoid heat exhaustion? These topics and more are now available in a series of online "how-to" videos through Affinity's YouTube site. Click
here
to get the tape rolling.
Get to Know Our Physicians
Affinity Medical Group is pleased to welcome
Jeff Bastasic, MD
, to the Affinity Medical Group Family Medicine team at 878 Airport Road in Menasha. Dr. Bastasic is passionate about helping patients make educated decisions that will result in longer, healthier lives. He has a special interest in pediatrics, women's health, dermatology and chronic disease management and is committed to developing long-term relationships with individuals and families.
Dr. Bastasic earned his medical degree from the Medical College of Wisconsin and completed his residency with the University of Wisconsin Family Medicine. Outside of the office, he enjoys spending time with family and friends, playing piano and French horn, and watching Packer games. An outdoor enthusiast, Dr. Bastasic finds time for hiking, bicycling and tennis. He also maintains a hobby in model railroads.


Why is it important to receive regular preventive care?
Dr. Bastasic says, "Regular preventive care with a primary care physician helps patients stay healthy. With routine care, some potential health problems are preventable. Additionally, regular preventive care visits with a physician often allow many conditions to be diagnosed earlier. This will hopefully prevent a health care problem from becoming a chronic issue or can at least minimize possible long-term effects of a condition or disease."


Dr. Bastasic welcomes new patients to his Family Medicine practice. To make an appointment, call (920) 727-5982.
Ask the Expert
Brian Harrison, MD,
Affinity Occupational Health
Q:
What can I do to encourage my employees to get regular preventive cancer screening tests?
A:
DO THIS:1. Make it personal.
Provide targeted messages to men and to women, according to age group. For example, those above 50 years old and those below need different messages. Please see this
chart of recommended screenings
. And, remind everyone that their own individual family history may require additional screening.
2. Keep it simple.
In fact, standard recommendations are simple (see
chart
).
3. Keep it positive.
People find motivation in testimonials about the peace of mind and satisfaction that comes from completing these tests. Completing recommended tests puts the mind at ease, both for the individual and their loved ones. And staying up-to-date gives a feeling of relative control over something that seems "out of control" - namely cancer. Instead of feeling powerless, people who complete screenings and take other cancer-prevention steps (avoiding tobacco and excess alcohol, plus sensible nutrition and exercise) feel they are "doing something!" They feel assertive in a positive way.
4. Talk about cancer prevention, not just cancer detection.
Colonoscopy particularly lends itself to the idea of positive preventive thinking. Colonoscopy uniquely prevents cancer, not just detects it. When colonoscopy leads to removal of a polyp, one can have confidence that polyp will never become a cancer. To promote colonoscopy, promote it as a cancer-preventing procedure, not just a cancer-detecting test.
DON'T DO THIS:
1. Don't over-generalize.
Men and women need different messages, as do people of different ages. Not everyone needs cancer screening. Emphasize age- and gender-specific recommendations. Don't send messages that mistakenly make people think everyone needs screening every year. And, individualized recommendations from treating physicians always trump blanket recommendations.
2. Don't over-complicate.
The worse way is to promote other types of screening that don't have endorsement from national cancer research organizations. Stick to the accepted recommendations such as those in this
chart
.
3. Don't frighten.
Testimonials about how someone found they had cancer on a screening evaluation, and otherwise would not have known it, may actually scare some people away from testing. Surveys show many people actually would "rather not know!" This belief may seem misinformed, but remains a major obstacle. So, emphasize the peace of mind cancer screening brings, and the fact there are ways to prevent, and not just detect, cancer. This less threatening, more welcomed invitation to cancer screening won't frighten people away from participating.
Have a question for our experts? Click
here
.
Try This!
Workplace Wellness Tip
Healthy Food Swap
Are your office potlucks synonymous with office pig-outs? Toss the fat but keep the fun! Transform those home-cooked events into "healthy eating swaps." Challenge participating employees to whip up wholesome food - low-fat entrees, colorful fruit displays, sugar-free desserts, etc. - and make copies of the recipe to share. Up the ante by sponsoring a healthy cooking contest, and invite your wellness team to serve as the judging panel. Prize ideas include a 30-minute chair massage or a subscription to a healthy eating magazine such as Cooking Light. Bon appetite!
Meet Our Staff
Riley Leja is Affinity's recently appointed employer health and wellness consultant. Riley holds a Bachelor of Science degree in Health Promotion and Wellness from the University of Wisconsin Stevens Point and is also certified through the American Lung Association as a tobacco cessation specialist. She is currently pursuing her Master of Business Administration degree.

Riley is responsible for sales and business development for Affinity Occupational Health's programs and services. She enjoys building strong relationships with clients and identifying opportunities for them to enhance their occupational health solutions.

In her spare time, Riley enjoys running, reading, planning for her upcoming fall wedding, and hanging out with her family and friends.
Welcome, New Providers
Upcoming Breakfast With the Experts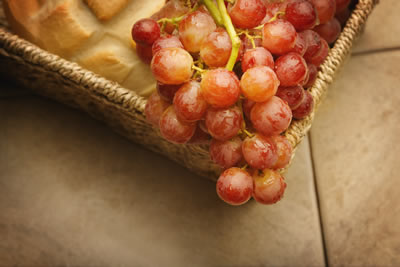 Top Ten Nutrition Tips
Presented by:
Lori Deering, RD,
Affinity Health System
and the
Affinity Wellness & Preventive Services Team

Wednesday, Sept. 15
7:30 - 9:30 a.m.
Bridgewood Resort and Conference Center
1000 Cameron Way Neenah, Wis.

7:30 a.m. Registration
7:45 a.m. Presentation
9:15 a.m. Q & A

Lori Deering, registered dietitian and certified eating disorder specialist with Affinity Health System, will discuss a non-diet approach to lifestyle change suitable for healthy individuals as well as disease management.

Many individuals know about healthy food choices as well as the benefits of regular activity but have difficulty putting these behaviors into practice. Learn ways to focus on rebuilding health and well-being instead of achieving a number on a scale.

The Affinity Wellness Team will discuss program offerings and presentations to assist you and your organization with workplace weight management and nutrition goals. Affinity Wellness covers all levels of programming, ranging from a 30 minute presentation to a yearlong intervention.
Occ Doc in a Box
Want more helpful tips and insight on workplace wellness? Check out Dr. Harrison's blog, "Occ Doc in a Box," which focuses on topics relevant to the health and safety of your workforce. Click
here
to follow it today.
Read Back Issues
Did you miss the last issue of Health e-News? Not to worry! All back issues are archived and available online. Click
here
for access!