Greetings!
Greetings! Welcome to another informative edition of Health e-News from Affinity Occupational Health. In honor of Clean Air Month, observed each year at the height of allergy season in May, this edition features a "Breathe Free" theme. From news on allergy medications to workplace air quality, lung health services and preparing for the state smoking ban, you'll find plenty to inhale in this issue of Health e-News.

As always, thank you for inviting Affinity Occupational Health to be your partner in workplace wellness. We look forward to serving you in the coming months and beyond.

Sincerely,
The Affinity Occupational Health Team
Announcing New Director of Occupational Health
We are pleased to announce Lisa Kogan-Praska has been named director of Affinity Occupational Health and Urgent Care for Affinity Health System. In this role, Lisa is responsible for all business, operations and personnel matters in these fast-growing medical practices.

Lisa's career covers more than 14 years of success in leading business, marketing and communications initiatives in the health care industry. She completed her bachelor's degree in psychology at the University of Oklahoma and is currently pursuing a master's degree at Colorado State University. Lisa is a certified wellness program coordinator and a licensed insurance agent. Her previous role was as sales and marketing manager for Affinity Occupational Health. Please join us in welcoming Lisa to her new position!
What's Your Plan for the State Smoking Ban?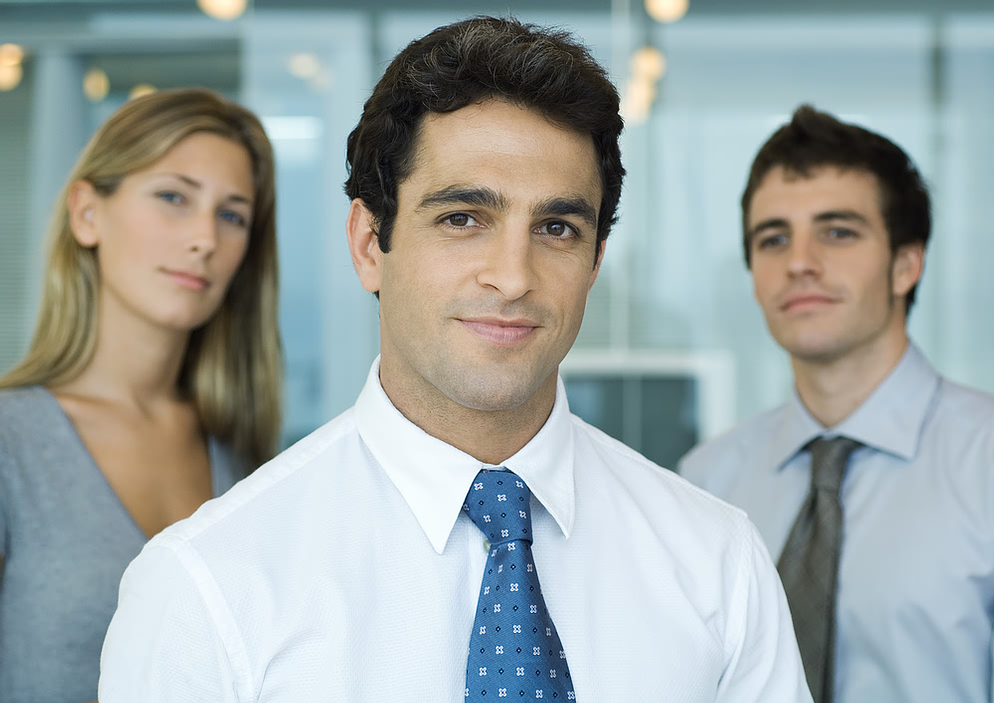 On July 5, a new statewide workplace smoking ban takes effect, requiring Wisconsin employers - both public and privately owned - to provide smoke-free environments for employees and customers. Individuals who refuse to comply may be fined between $100 and $250 per violation. Are your workers ready to make the switch?

Affinity's Call It Quits program provides effective solutions to help local employers and employees achieve a tobacco-free workplace.


-- Call It Quits offers a free telephone support program to individuals interested in becoming tobacco-free. This program is available to anyone in the community. Encourage employees to call Affinity NurseDirect at 1-800-362-9900 to enroll. More information is available at
www.affinityhealth.org/callitquits
.
-- Call It Quits will come to your workplace! We offer a four-week and nine-week educational/support series on site for employees who are serious about quitting tobacco. Cost is dependent on the number of employees enrolled, and the length and type of services provided. You can customize this program to meet your organization's needs. Classes are conducted by a registered nurse certified in tobacco cessation counseling. For more details, call Affinity NurseDirect at 1-800-362-9900.
Allergy Medications - Pass It On!

News to share with employees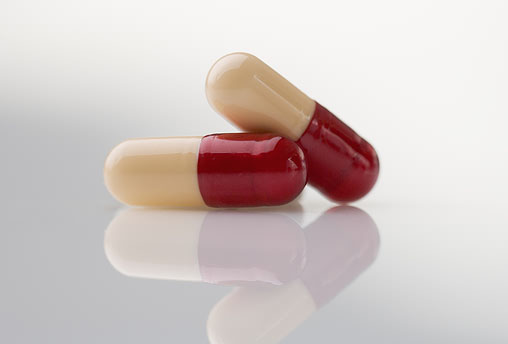 Is your allergy medication working for you or against you?

Allergies can take a heavy toll on productivity. During high allergen seasons, more employees call in sick and have trouble concentrating. This can lead to work injuries. In some cases, says Affinity Occupational Health expert Brian Harrison, MD, the medicines people use to treat their allergies can make them drowsy, posing additional risks to safety and productivity.

What's a worker to do? Read the box! Dr. Harrison says that when allergy sufferers use non-sedating medicines, their productivity goes back to normal. Check the warning label on over-the-counter allergy medicines. If it says "may cause drowsiness," it's the wrong choice for the job.

Some tips for allergy sufferers:

Talk with your doctor. Make sure he knows what you do at work and that it's crucial to treat allergies without the drowsy side-effects.
Many effective allergy medications do not cause drowsiness; look for an ingredient called loratadine.
As much as possible, try avoiding allergens. Use an air conditioner and a HEPA filter in your furnace to shut out pollens during ragweed season in late summer and fall.
Cover your bases by being honest with your employer about your allergies. If your boss knows it's allergies - and not neglect or incompetence - that's causing a temporary dip in performance, he or she may be more likely to sympathize rather than criticize. Just be sure to get help - i.e., the right medication - so your allergies don't become a lasting factor on the job.
Click
here
to print or forward this article to employees.
Pulmonology Services at Affinity
Last August, St. Elizabeth Hospital unveiled its new heart and lung health headquarters, the Heart, Lung & Vascular Center located on the hospital campus in Appleton. The new state-of-the-art facility offers a full spectrum of Pulmonology services, including asthma care, a sleep lab, pulmonary rehabilitation, and diagnosis and treatment for chronic obstructive pulmonary disease (COPD) and other lung conditions.

For privacy and convenience, pulmonary patients do not wait in the waiting room for their scheduled appointments. They are escorted directly to their exam room upon arrival. Once their visit is complete, a scheduler comes to the exam room to arrange any follow-up appointments, maintaining personal attention and dignity in the privacy of a confidential patient room.

Did you know? The average adult takes 15 to 20 breaths a minute - more than 20,000 breaths a day. When breathing becomes difficult, quality of life can be significantly affected.

Asthma touches nearly 23 million Americans, including 7 million children.
Lung cancer is the second-most commonly diagnosed cancer in both men and women.
COPD, also known as emphysema or chronic bronchitis, is the fourth-leading cause of death in the United States - but it is treatable and may be prevented altogether.

How can you make a difference in reducing the risk of these diseases among your workforce? Visit the American Lung Association at
www.lungusa.org
or call Affinity Occupational Health at (920) 727-8700 for information on lung care and safety services for your employees.
What's Happening in Health Care?
In your neighborhood and around the globe, here's what's happening in health care.
World Health Day April 7, 2010
This year, the World Health Organization is sponsoring a campaign titled "1000 cities - 1000 lives," focusing on urban health. On April 7, events will be organized worldwide calling on cities to open up streets for health activities. Stories of urban health champions will be gathered to illustrate what people are doing to improve health in their cities. For more details, visit
http://www.who.int/world-health-day/en/
.
Alcohol Awareness Month
April 2010

Alcohol abuse can devastate an employee's career, family and future. Each April, the U.S. Department of Health and Human Services Substance Abuse and Mental Health Services Administration (SAMHSA) devotes its energy to uniting Americans in the fight against alcohol abuse. For more information, visit
http://ncadi.samhsa.gov/seasonal/aprilalcohol/
or check out Dr. Brian Harrison's "Occ Doc in a Box"
blog post on binge drinking
. It may surprise you!
Clean Air Month
May 2010|
The American Lung Association invites you to learn more about how our air affects our breathing and overall health. Visit
http://www.lungusa.org/
for more information.
National Asthma and Allergy Awareness Month
May 2010
Sponsored by the Asthma and Allergy Foundation of America, this national observance is designed to spread the word about allergies and asthma during the peak of allergy season. Share with your employees the
allergy medication tips
found in this edition of Health e-News.
North American Occupational Safety and Health Week
May 2 - 8, 2010
Safety professionals across the country unite during North American Occupational Safety and Health Week to generate awareness of the importance of safety training in the workplace. For more information, visit the American Society of Safety Engineers web site at
www.asse.org
.
Is it time to revisit your company's safety program? Affinity Occupational Health partners with Safety Compliance Associates, LLC of Green Bay to enhance our safety training services for you and your employees. For more information on how we can help, call Affinity Occupational Health at (920) 727-8700.
National Employee Health and Fitness Day
May 19, 2010
A day dedicated to employee health and fitness - what a perfect opportunity to promote your organization's wellness initiatives! Consider an "Employee Wellness Fair" with exhibits and handouts to educate staff on the programs you work hard all year to design and implement. For more ideas, visit the National Association for Health and Fitness web site at
http://physicalfitness.org/nehf.html
.
Get Running in the GAP

Gait Analysis Program
Want to encourage employee fitness? You can offer an exciting benefit to avid runners - Affinity's Gait Analysis program (GAP). Licensed athletic trainers evaluate an athlete's running form and provide useful feedback on ways to improve form and prevent injuries. Runners can gain extra motivation to continue their healthy lifestyle, inspiring co-workers in the process. And GAP can benefit non-runners, too, particularly those workers whose jobs place a lot of stress on their feet.
Thorough Evaluation
Supervised and supported by Affinity's team of orthopaedic doctors, GAP is designed by Joseph Fox, MS, LAT, who studied biomechanical analysis and kinesiology at the University of Wisconsin Madison. The program evaluates:
injury and training history

anatomy (foot type, knees and hips, shoe wear patterns)

strength

flexibility and range of motion

balance.
Plus, we record a biomechanical running analysis, including foot strike and running form, which runners can watch in slow-motion playback.


See the Results
Following the evaluation, each runner can go home with:
a fully edited DVD copy of his or her running form

personalized strengthening and stretching programs

training program suggestions

resources for arch supports and orthotics.
We'll come to you!
A mobile gait analysis is available to corporate clients. If your company has a fitness facility with a treadmill, we will come to your workplace to provide an on-site analysis. We just ask for a minimum of three people to be signed up at a time. Group discounts are available!


For more information, contact Joe Fox at (920) 203-2441 or click
here
for more details on our web site. To schedule an appointment for GAP, call (920) 223-7075. Evaluations take place at the Affinity Occupational Health clinic in Oshkosh.
How to Eat Healthy All Year Round
Looking for a simple wellness tip to share with your employees? Following that big Easter dinner, check out this helpful, easy-to-follow video on "How to Eat Healthy for the Holidays and All Year," developed by Affinity gastroenterologist Sudeep Sodhi, MD.
Click
here
for the tasty details!
Breakfast with the Experts
Striving for Sustainability and Reducing Our Impact on the Environment
Presented by Iqbal Mian, Sustainability Team leader, Affinity Health System

Now that we have metrics available for virtually every action, what is our impact measured on the Earth from an organizational and individual standpoint? Find out what it means to strive for sustainability and how reducing our impact on the environment brings with it inherent positive outcomes to people, planet, and profit.

Wednesday, May 12, 2010
7:30 - 9:30 a.m.
Bridgewood Resort and Conference Center
1000 Cameron Way
Neenah, Wis.
Ask the Expert
Brian Harrison, MD,
Affinity Occupational Health
Q:
What steps should I, as an employer, take to optimize my medical surveillance programs?
A: Health surveillance refers to the performance of medical tests on groups of workers who are exposed to hazards, to "be on the lookout" for problems. These particular hazards range from common risks like noise exposure, which causes hearing loss, to exotic ones, like exposure to the metal vanadium, which causes a green tongue and a cough! Single-issue exposures, such as asbestos, may require surveillance. Some multiple and unspecified hazards, such as hazardous waste operations (HAZWOPER), need it, too.


The first step a wise employer takes is to determine what hazards workers face. Industrial hygienists, such as those who may work for your insurer, can then measure the exposure dose. But the employer must first recognize the need to call an industrial hygienist. Systematically review incoming chemicals and new processes to identify those needing further study. Catalog every known and potential hazard. And, proactively ask employees what they notice, how they feel, and what concerns them about their work environment.


Some exposures require medical surveillance and others not. OSHA defines many of these in 29 CFR 1910 (Subpart Z). It lists about two dozen hazards which all require health-related testing. Again the OSHA Noise Standard 1910.95 is the most common of these.


Next, identify who is at risk. Map the areas of exposure on the plant's floor plan. Then have a hygienist perform testing of these areas, as well as personal monitoring of employees who work in or even pass through these parts of the plant. The hygienist will advise if exposure levels require surveillance.


The scope of this article can't scratch the surface of how to safely deal with these hazards, or how to perform surveillance for their medical effects. But it will explain the single most important feature of an effective surveillance program.
Read more
.
Have a question for our experts? Click
here
.
Try This!
Workplace Wellness Tip
Clean Air Policy

Manufacturing or warehouse facilities often have policies in place to address air quality, especially those regulated by state or federal agencies. But office, retail or smaller workplace environments may not have rules on the books to protect the atmosphere from toxins, allergens or other irritants. To help employees breathe easier, consider instating a "clean air policy." Ideas include:


Keep your smells to yourself. Hair spray and perfume can be applied in the restroom, but not in common work areas.

Bust the dust. Encourage employees to wipe dust from desks and office equipment regularly. All those dust bunnies accumulate over time, providing a happy breeding ground for allergens.

Clean the friendly way. Swap hefty cleaning solutions for earth-friendly, non-toxic cleansers. If your company employs a cleaning agency, ask if they have a "green clean" option.

Make courtesy common again. Be sensitive to those around you. It's lovely that your hubby sent you a huge bouquet of roses for your anniversary, but if they send your cube mate sneezing, consider taking the flowers home at the end of the day. Same goes for opening windows during high pollen season, bringing your pup Fee Fee in for a lunchtime visit or other allergy triggers.

Warn the masses. Occasionally, toxins can't be avoided. If you're planning a new paint job for the conference room or scheduling a dusty hallway renovation, give employees ample warning. For those who have medical reasons to steer clear - including pregnant women - try scheduling toxic projects for a day when the employee has off, or offer to let her work from home.
Meet Our Staff
Mary Bocik
is an Affinity veteran of nearly 25 years, the last 14 of which have been with Affinity Occupational Health. As the records clerk, Mary handles Workers' Compensation charts, dictation, requests for records and more. She also arranges remote physicals and drug screens for client organizations.
Mary graduated from Theda Clark Radiology Technology School in 1982 and spent 14 years working as an X-ray technician in the hospital and clinic setting before making the transition to Occupational Health administrative duties.


Mary is the proud mom of two sons: Ryan, age 21, a junior at UW Platteville majoring in mechanical engineering; and Kyle, age 18, a senior at Appleton West High School. The family enjoys making trips to their cottage in Crandon. In addition, Mary's favorite free-time activities include shopping, traveling, boating and relaxing.
Occ Doc in a Box
Want more helpful tips and insight on workplace wellness? Check out Dr. Harrison's blog, "Occ Doc in a Box," which focuses on topics relevant to the health and safety of your workforce. Click
here
to follow it today.
Read Back Issues
Did you miss the last issue of Health e-News? Not to worry! All back issues are archived and available online. Click
here
for access!