Forward this e-mail to colleagues and friends so they can join the JobbersWorld Online News mailing list.
It's Free!
The Forward email button is at bottom of this page

JobbersWorld Reaches Out to Over 10,000 Professionals in the Lubricants Business
732-910-0017
JobbersWorld Archives
JOBBERSWORLD...MARKET INTELLIGENCE FOR INTELLIGENT MARKETERS...
Irvin Warren Awarded

the Ernst & Young Carolinas Region Entrepreneur of the Year
Award recognizes entrepreneurial excellence in
Commercial and Consumer Products category

Mr. William Irvin Warren, President & CEO of Warren Oil Company was awarded the Ernst & Young Carolinas Region Entrepreneur of the Year award in the Commercial and Consumer Products Category.
As a regional winner he will now travel to Palm Springs, California in November for the Ernst & Young 2012 Strategic Growth Forum where the National Awards Gala will take place on Saturday November 17th.
Ernst & Young Entrepreneur Of The Year is the world's most prestigious business award for entrepreneurs. The unique award makes a difference through the way it encourages entrepreneurial activity among those with potential, and recognizes the contribution of people who inspire others with their vision, leadership and achievement. As the first and only truly global award of its kind, Entrepreneur Of The Year celebrates those who are building and leading successful, growing and dynamic businesses, recognizing them through regional, national and global awards programs in more than 140 cities in more than 50 countries.
Apache Oil Company Announces Non-Exclusive Distributor Agreement With Castrol Lubricants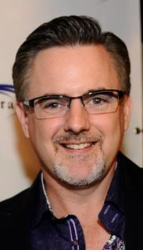 Apache Oil Company Vice President Kenny Isbell
BP Lubricants USA Inc., in its continuing efforts to strengthen their Distributor Network in the Houston, TX marketplace, has awarded a non-exclusive distributor agreement for packaged and bulk lubricants to Apache Oil Company located in Pasadena Texas. The addition of Castrol automotive and heavy duty lubricants provide Apache a great premium product line to help current and new customers keep equipment on the road, and on the job, cost effectively.
"Castrol provides us another great product line in our toolkit as we continue to grow our business here at Apache Oil", commented Kenny Isbell, President of Apache Oil Company. "We look forward to communicating about this premium offering with our customers and anticipate a strong response when we tell them about this great brand, with a performance heritage, coupled with Apache's great services and market execution. Castrol Lubricants fill an important portion of the products and services Apache Oil Company provides its customers, and we look forward to a long a successful partnership with BP Lubricants USA".
PQIA Issues a Don't Buy on MaxiGuard and a Consumer Alert on Auto Club

™
The Petroleum Quality Institute of America (PQIA) issued a "Don't Buy" on MaxiGuard Engine oil. According to PQIA, this oil can cause damage to passenger car engines. In addition to warning consumers about the dangers of this oil to car engines, PQIA also advises retailers to be aware of the issues PQIA has found with this brand.
The 10W-30 and 10W-40 engine oils tested not only fail to meet their labeled viscosity grades, PQIA says, their chemical signature, appearance, and odor strongly suggest these bottles contain used oil. CLICK HERE FOR MORE
While consumers may take comfort in its familiar sounding name, the Auto Club™ brand tested by PQIA suggests there is reason not to. The Petroleum Quality Institute of America issues Consumer Alerts on Auto Club™ engine oil and transmission fluid. CLICK HERE FOR MORE
CLASSIFIEDS

CHS has an exciting opportunity in our Lubricants department for a National Account Representative at our corporate offices in Inver Grove Heights, MN.
We are looking for someone to;
Drive the implementation of the Private Label & National Accounts, achieving sales

objectives including volume, profit and budgeted expenses.
Collaborate with key accounts to develop and execute sales growth plans, reviewing their progress consistently, monitoring the sales growth plan.
Please log into www.chsinc.com to see the complete posting (position #2003) and apply online. CHS is an EEO employer.
LUBRICANTS DIVISION MANAGER: Third generation family owned business is seeking a Lubricants Division Manager to direct sales and operational activities. Candidate must be highly motivated, have proven leadership abilities, customer service attitude and integrity. Prefer candidate with Lubricant and Management experience. Business is located in southeastern North Carolina within a one hour drive of Wilmington and Fayetteville. Email resumes and cover sheet to: [email protected].
As a leader in lubrication and aftermarket preventative maintenance products, Western Marketing Inc. is seeking an experienced Sales Professional in the North / East Texas region. Western Marketing's expertise includes Transport / Fleet, Natural Gas, PCMO, and industrial markets. We're an outstanding company to work for with the highest earning potential in the industry. We're not your average oil distributor / marketer! Please contact us for a confidential interview or conversation.
Sales experience is required and knowledge in lubrication or related products is a distinct advantage. Must be a fast learner, personable but persistent and seeking a pay-for-performance culture.
Employment package includes excellent earning potential, car allowance and company benefits.
Please email resume to [email protected]
Territory includes but not limited to North and East Texas running from East Dallas to Longview / Tyler area. Relocation considered.
Written and published by experts, Jobbers World is brought to you by
Petroleum Trends International, Inc.
Copyright ©
2012 Petroleum Trends International, Inc.