Bonduel, WI
Not Actual Family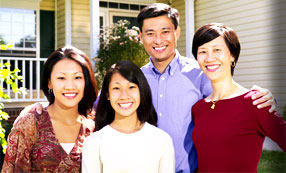 Every geothermal unit installed by Alternate Energys is equipped with an electrical meter. This meter records the amount of kW the geothermal units is requiring to operate. Homeoweners love this feature as many visit their meter at the beginning of every month, write down the prevoius month's usage and calculate the electical costs associated with operating their geothermal unit.
I'd like to share with your a 2000 sq ft home in Bonduel, WI.
In 2009, this family used 7,390 kW of electricity to heat and cool their home...the ENTIRE year. Multiply this number by the electrical rate.
Example x $.105= $775.95
Example x $.120= $886.80
Think about your OIL or PROPANE bill. How much will that cost?
Geothermal works beautiully in Wisconsin.
EcoFair 360
EcoFair 360
The 1st Annual Ecofair 360 is Friday through Sunday, July 16-18th in Elkhorn Lake, Wisconsin. Ecofair mission is "to offer as many paths, choices and teachers as possible, so that people can take the first step towards a greener tomorrow to offer as many paths, choices and teachers as possible, so that people can take the first step towards a greener tomorrow."
Woodland Park Zoo
Zoo Penguins Enjoy Geothermal
Woodland Park Zoo in Seattle recently opened its new facility for its Humboldt Penguins. Ordinarily the penguins water ponds would be filled, dumped and refilled. In an effort to provide visitors with a more sustainable zoo and help preserve the area, the zoo installed a geothermal system to maintain "pristine water environment for these endangered birds while preventing stormwater runoff from entering our lakes..."
"The exhibit will filter stormwater on site in two ways. First, it will collect rainwater from the roof and use it to replace pool water lost naturally through evaporation. All rainwater that falls onto the paths will filter back into the ground to recharge the earth. Second, "dirty" but nutrient-rich water from the penguin pool will trickle through a "constructed wetland" modeled on a natural filtration ecosystem. Here, plant roots and microbes will naturally absorb these nutrients, returning purified water to the penguin pool. No water will enter the sewer system.
Woodland Park Zoo, Penguin's Geothermal
The earth's own geothermal capacity will heat and cool the penguin pool water. Humboldt penguins' ideal water temperature is 50-60° F, and the earth's temperature 100 feet below the exhibit is 55° F. Deep tubes will use the earth's thermal reserves to temper the penguin pool water appropriately, cooling it in summer and heating it in winter."
To read more, click on the Wooland Park Zoo image above in green.
Information provided by http://woodlandparkzblog.blogspot.com/2009/02/new-penguin-pool-goes-green.html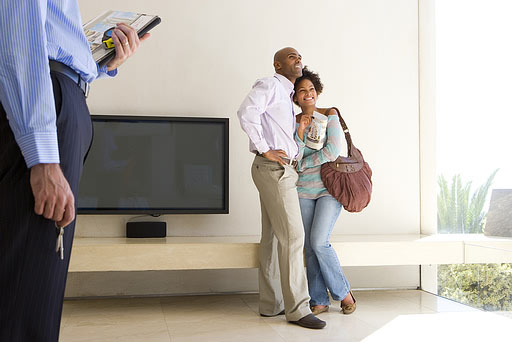 FREE 42" Plasma Television

Alternate Energys is giving away TV's!
Replace your existing furnace with an Alternate Energys geothermal heating system and receive a 42" Plasma television.
This offer is for a limited time! Contracts must be signed by August 31st with the installation completed by December 31st, 2010.
The Aldo Leopold Center
Wisconsin's Greenest Building
Not only does Wisconsin have an amazing green building by LEED standards, its noted as the Greenest Building in the World - The Aldo Leopold Legacy Center in Baraboo, Wisconsin...that's right - WISCONSIN!
Three one story buildings totalling 11,900 square feet, approximately 9000 of total conditioned square feet are heat and cooled by geothermal radiant systems. Conditioned air from a earth tube ventilation system helps the geothermal system be even more efficient. Project manager Greeg Tucek stated "...the geo system is so much more efficient at what it does heating and cooling space..." compared to conventioanl systems of the past. Additionally, the project uses solar power and passive solar to contribute to its high efficiencies and LEED certification. To read more, request information from our office at (920) 532-4000.