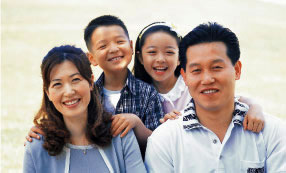 Allison, only 16, was pregnant and alone. When her child was 5 months old, she discovered she was two months pregnant with her second child. That child was born exactly one year after her first. Allison had just turned 17.
Allison was ideally suited for the Healthy Start program, which pairs first time moms with a family support worker. The worker provides education about parenting, developmental milestones, life skills, and a variety of other issues. The family support worker becomes a confidant and cheerleader for the mothers.
Although she had no family support, Allison was determined to make a better life for herself and her family. With the coaching and encouragement of her family support worker, she was able to complete her GED, get her driver's license, and become a certified nursing assistant for a local residential home. She and the baby's father married and purchased their first home a few months later. Today, the family is happy and healthy.
Not every teenage pregnancy has this type of ending. Often times, young mothers have little or no support and lack knowledge of parenting. Healthy Start's goal is to help first-time moms become self-sufficient - to care for themselves and their children in a positive and productive manner.
Healthy Start is provided in Madison, Chester, and Crockett Counties. For more information on this program, click here.
The Fruits of Summer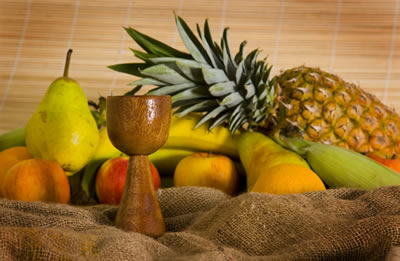 Bored by bananas? Up to your ears in apples? Rejoice. The fruits of summer are returning to produce aisles, adding luscious color and sweet aroma to your shopping experience. In fact, as you load your cart with baskets of berries and bagfuls of cherries, who can fault you for popping a few in your mouth before you hit the checkout line? (To be safe, though, take produce home and wash it first.)
Experts at the Harvard School of Public Health say nine servings a day of fruits and vegetables should be the lower limit for optimum health. Try three to five servings of vegetables and four to five servings of fruit to protect against disease. (If you're a small person and sedentary, you may be okay hitting the lower end of that range.) Nutritionists remind us that fruits are "good" carbohydrates, providing an assortment of disease-fighting vitamins, minerals and phytochemicals that may be more beneficial than those in pills. Fruits are low in calories, rich in fiber (do you get the recommended 20-35 grams of fiber a day?) and, as part of a healthy diet, can help lower your blood pressure, slash your risk for stroke and heart disease and fight certain cancers.
When including fruits in your diet, strive for variety. You may love peaches, but don't forget apricots, nectarines and plums. Different fruits offer different mixes of nutrients and fiber. Cantaloupe has beta-carotene and watermelon boasts lycopene-both substances are plant pigments that fight cell damage. Cherries and berries-blueberries, strawberries, blackberries and raspberries-offer an array of powerful antioxidants and phytochemicals that studies suggest may benefit your heart, veins, eyes and joints. Mix your colors regularly for the best overall health benefits. Enjoy summer's sweet bounty guilt-free, whether for dessert or an on-the-go snack.
Having the "Talk"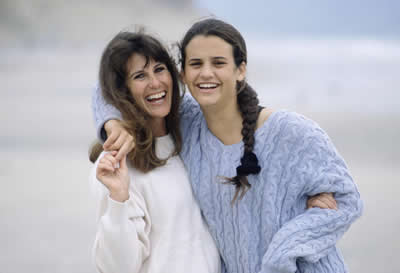 Not sure what to say to your child? Girl Talk is designed for moms and their pre-teen (ages 9-12) daughters to learn together about increased communication and issues they will face as they transition from girls into young women. Topics discussed include body changes, reproduction, decision making, and family values.

The four weekly sessions are two hours each and present factual information about sexuality and the promoting of self esteem. Moms attend the first class alone; then daughters join them for the remaining classes.
Classes are also available for moms and sons or dads and sons.
Classes are sponsored by West Tennessee Women's Center, and the cost is $30 per family. Registration for fall classes is currently being taken. To learn more, or to schedule a class time, click here.
Derby Day
Guests gathered to celebrate the "greatest two minutes in sports" at the Derby Party on May 7th.
Attendees were treated to traditional southern cuisine, a hat parade, and live coverage of the race.
The event raised more than $7,000 for the Therapy & Learning Center's hippotherapy program.
To view the event's photo album, click here.
Strikes for Tikes
October 2011
Little General's Run
On April 30, walkers and runners gathered at Union University for the 2nd Annual Little General's Run. The race raised more than $8,000 to benefit the Playthings for Peds fund, which provides comfort items for children during their hospital stay.
A big thank you to our participants and sponsors who supported the event. To view photos from the event, click here.
Ayers Children's Medical Center
620 Skyline Drive
Jackson, TN 38301
(731) 541-6448
Follow us on Facebook