What is Hippotherapy?
Hippotherapy is a therapeutic treatment strategy that uses the horse as a tool to achieve greater functionality in patients. The term comes from "hippos", the Greek word for horse.
The horse's gait mimics the patterns humans naturally make when they walk. Thus, the rider's muscles benefit from the rhythmic and repetitive movements as the horse walks or trots. During the ride, sensory messages are relayed to the rider's brain to coordinate muscle movement in order to maintain balance. The end result is improved functionality for the patient.

Because hippotherapy is a newer form of therapy, insurance does not always cover the expense. Thus, funds are raised each year to provide scholarships for patients to ride at no cost.
On Saturday, May 7th, Rein-Bow Riding Academy will host the Derby Party. Guests can enjoy all the traditional southern fare associated with the Kentucky Derby while raising funds to provide scholarships for children in the program. For tickets or more information, call (731) 984-2144.
Don't Bug Me!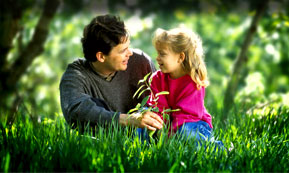 Enjoying playgrounds, parks and hiking trails with your children is one of the healthiest things you can do for them. But outdoor pests like mosquitoes, bees, wasps, fire ants and other insects-and the risks they pose such as allergic reactions, West Nile virus and other illnesses-are enough to drive you back indoors in a hurry. Your family can still play outdoors but have them take these precautions against close encounters with bugs of the biting and stinging kind:
· Wear protective clothing. Weather permitting, or anytime you're in wooded areas, keep covered up as much as possible. Wear long-sleeve shirts and a hat. When hiking, tuck shirts into pants and long pant legs into socks. Avoid wearing bright colors and don't wear sandals or walk barefoot in the grass.
· Avoid peak mosquito hours. Take extra precautions or avoid the outdoors during the early morning, dusk and evening hours.
· Apply insect repellant. Use a product that contains 10 percent to 30 percent DEET and follow instructions carefully to avoid overuse.
· Don't antagonize biters and stingers. Teach children to leave nests, hives and anthills alone and not swat at insects.
· Be careful with cosmetics. Avoid sweet-scented soaps, perfumes, hairsprays and deodorants.
· Make your home insect resistant. Install or repair window screens. Drain standing water at least once a week-clean out gutters, remove discarded tires and empty water from flower pots, birdbaths, wading pools, buckets, pet dishes, barrels and cans.
Perinatal Initiative Recognized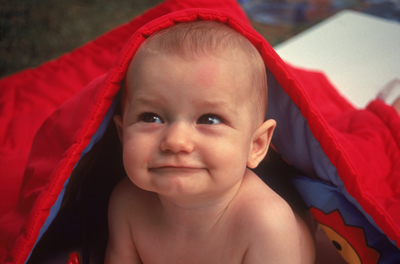 In March, the Tennessee Initiative for Perinatal Quality Care (TIPQC) brought together more than 280 people to discuss its progress of its initiatives in infant and maternal wellness. The assembly included physicians, nurses, hospital administrators, insurance companies, families, legislators, and community groups.
Ayers Children's Medical Center and West Tennessee Women's Center presented the four components of their ongoing initiative to improve neonatal infant survival rates at Jackson-Madison County General Hospital. Those initiatives are:
Maintaining infant's body temperature
Decreasing central line associated blood stream infections
Increasing the number of breastfeeding mothers
Implementing a policy of no elective births prior to 39 weeks
Donna Gollihugh, Director of Neonatal Intensive Care said the staff and administration is pleased with the progress that has been made on the initiative thus far. "This has been a collaborative effort among several departments and medical personnel. Our success lies in the reduction of infant mortality and the improvement of infant health."
Lexington High School Cheerleaders hosted a concert on March 5, 2011, to raise money for
Rein-Bow Riding Academy
. The concert featured native West Tennessee performers Jonathan Singleton, Whitney Duncan, and Ash Bowers.
Proceeds benefited the Therapy & Learning Center's hippotherapy program, which allows children with special needs to receive innovative therapy on horseback. The program uses an indoor riding arena to provide this service to 25 clients each year.
Adventures in Healthcare
More than 500 high school students were given a look into various healthcare careers at Adventures in Healthcare.
Ayers staff were available to educate the students on opportunities in pediatric nursing and child life therapy.
May 6
Woodland Hills Golf & Country Club
May 7
Miss Ollie's
Big Eat Raises Big Bucks
On March 15, sixteen Jackson restaurants participated in the first ever Little General's Big Eat by giving 10% of their sales to Ayers Children's Medical Center. Collectively, the group raised more than $2,600 that evening.
A big thank you to our participants and to all the individuals who supported the event. To view photos from the event, click here.
Honor Your Mother
Mother's Day is Sunday, May 8! Not sure what to get? Honor your mother, grandmother, or wife with a gift to help children.
The West Tennessee Healthcare Foundation has several funds established to assist in the programs provided by Ayers Children's Medical Center. Gifts of any size may be given, and a card will be sent to the honoree.
For a complete listing of funds, click here.
Ayers Children's Medical Center
620 Skyline Drive
Jackson, TN 38301
(731) 541-6448
Follow us on Facebook