March 2012, Spring Update
Our Mission: The transformational change of the Christian Church toward the effective implementation of the Lord's Great Commission to make disciples of all peoples.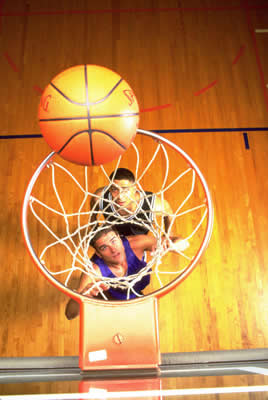 Break Through Champion Campaign Update
We've raised $34,500 - Almost half way to the goal!
A "breakthrough" is when God demonstrates spiritual fruit (John 15:8): Christians grow in faith, churches increase in mission. Through God's grace - and your prayers and support - we have witnessed two ministry breakthroughs: Healthy Churches Thrive! and Servants Equipping New Disciples.These two initiatives are the result of years of growing and learning how to help churches become more effective for the Great Commission. The results exceed our highest expectations.
We've set out to raise $70,00 this Spring and Summer to support the multiplication of these two initiatives in churches across North America. We're increasing our teaching events and educational opportunities to reach more churches, pastors, Christian leaders, and young adults. To date, we've raised $34,500 - almost half of our goal! But we still need your help. Read more about this effort.
Please consider donating today to help these two initiatives. Your donation is tax deductible and goes directly to work in advancing the mission of Church Doctor Ministries!
2012 Sheffield Trip
Applications are still being excepted for the 2012 Sheffield Pilgrimage. If you really want to learn about the missional movement and understand its impact you need to go to Sheffield, England. Members of our team will experience hands on the activities, ministry, and culture of this movement. You can't get that from reading the latest missional theory book or attending a large conference on the topic. Learn from the practitioners and live with the people who are incorporating missional living in their everyday lives. Deadline for trip sign up is May 1, 2012. So hurry and register online. For more information visit the Sheffield area of our website.
HCT! Trailblazer Events
Join Church Doctor Ministries, Kent R. Hunter, for these upcoming teaching events. If you would like to host an event contact
Tracee Swank
to schedule a Healthy Churches Thrive! Trailblazer teaching event at your church. These events are interactive teaching events designed to deliver foundational missional concepts in a short period of time. We also offer special, mission minded, registration fees - the more people from your church you register - the less you pay!
For more information and to regsiter online click the event date.
More dates coming soon for: Toledo, Ohio; Dayton, Ohio; Fort Wayne, Indiana; Indianapolis, Indiana; and Chicago, Illinios.
CDM receives grant to reach more young adults
Church Doctor Ministries was recently awarded a small grant to help underwrite informational events for Servants Equipping New Disciples, SEND North America. These events, called
Compass Events
, are designed to connect young adults and local churches to this new movement. Presently we are looking for churches across North America to be host sites for these events. We are specifically looking for churches, pastors, and minsitry leaders interested in reaching young adults and have heart for seeing young adults reconnect with the local church.
Please contact
Josh
or
Jason
to learn more about hosting a
Compass Event
in your community. Our goal is to have 20 compass events by July 1, 2012! Please consider hosting one of these events!