carriefreelance communications
February 2011
holistic media solutions
Carrie Jaffe-Pickett is an award-winning writer, with 20 years of experience
in association communications. She has published articles in Redbook magazine and many others, and has received a novel-in-progress award. She has also been named one of 39 writers to follow on Twitter, and is the author of Six Degrees of Twitteration.
______________________________________________________________



* * * *
Monarch Notes
It's Not Enough to be in Love...with Your Business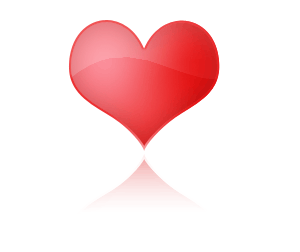 Greetings!

Hi everyone, and welcome new subscribers! Last month, I had the pleasure of attending a fantastic concert (a pre-birthday treat from Mr. P, yes!) given by one of my all-time favorite singer/songwriters, Suzanne Vega. While I was swinging and swaying to "Frank and Ava," the chorus of which goes, you guessed it, "It's not enough to be in love," I started thinking about that phrase and getting all cerebral in the car on the way home. OK, the music brought it out in me. And there I was, thinking about love, and relationships, and...business!

I've met so many business owners over the last few years who really are in love with what they do. The problem is, many of them don't know how to show this to their audiences, subscribers, followers, and potential clients, because they are stuck in their own communications or frustrated by their lack of communications. They get overwhelmed by social media, freaked out by the idea of starting a blog or even a newsletter like this, and sometimes have trouble even getting their elevator pitch down, even though they've been in business for years. Their websites don't showcase their businesses in the best light possible, because they don't know how to write about what they do and who they are. Bios. Case studies. Blog posts. Newsletters. These are all part of our identities and part of doing business today, and we need to get it right. But you don't have to go it alone.

My passion is helping clients to get it right, and to focus on the big picture as well as the individual project, so that your online branding and identity are cohesive and integrated. That's why I have focused my business on monthly packages that can be customized for your needs. I created these because I firmly believe that the best communications plans are integrated, implemented over time, and cyclical. So this month, in honor of my birthday, I'm offering a special discount for subscribers on all packages, only through March 1. The coupon at the bottom of this e-news describes the Bronze, Gold, and Silver packages to give you an idea of what's included.

To schedule a free one-hour communications assessment and consultation, and to find out more about the customized packages, simply e-mail me to get started! In the meantime, who knows what inspiration will come from my next live concert experience...or yours! And contrary to what some might say, singing in the car for inspiration does count!


* * * *
Facebook Update and Tips
I saw the writing on the Wall, at Facebook!
Story coming shortly on the blog, stay tuned.
There's been a lot of buzz lately about all the new Facebook changes. I compiled some blog posts I really liked over on carriewriterblog, including an excellent video by groovy Shama Kabani, that provides a great overview, so check it out. I also wanted to share a quick tip regarding the Newsfeed.
Have you noticed that you are only seeing updates in your newsfeed from the same people lately? The "New Facebook" has a newsfeed setting that by default is automatically set to show ONLY posts from people you've recently interacted with or interacted the most with. So, unless your friends/fans commented on one of your posts just before the switch, you are now invisible to each other. To fix this, scroll down to the bottom of the newsfeed on the homepage and click on "Edit Options" on the bottom right. Click on "Show Posts From" and change the setting to "All Of Your Friends and Pages."
Give it a try!
* * * *
News and Announcements
WAITING TO EXHALE
My yoga article is out! I had the pleasure of publishing a feature on yoga in Silicon Valley and a review of the new Be Yoga in Palo Alto, in Image, a new publication from The Daily News here on the Peninsula. You can catch it here, along with some tips I included in the blog post on great sites for self-publishing your content. Thanks so much to Lisa Haley, studio owner, for sharing her space during the Open House, and for her enthusiasm and kinds words about the article.
DID SOMEONE SAY CHOCOLATE?
I've been selected to be one of the judges for the upcoming International Chocolate Salon in April in San Francisco. In preparation for this tough task, I'll be sampling all kinds of chocolates so I have a basis of comparison when I get there. If any of you have any favorite chocolates you've discovered lately, post a comment on my FAN page and we can compare notes.
E-BOOK ON WRITING AVAILABLE FOR REVIEW
Butterfly subscriber and fantastic writing entrepreneur Beth Barany has a special offer for you all. Beth recently published the 45-page e-book, Ovecome Writer's Block: 10 Writing Sparks to Jumpstart Your Creativity. Those interested in reviewing the book can get a free copy from Beth.

Whether you are writing fiction, nonfiction, or business and professional documents, Beth's book will help get your creative juices flowing. I'm going to be reading it and reviewing it myself shortly. Here's how to contact Beth:

beth@bethbarany.com, or at her Contact form: http://www.bethbarany.com/contact.html.
Hey, it's My Birthday, Let's Celebrate!

Save on Carrie's Communications Packages

Bronze: Includes one monthly service and free one-hour communications assessment

Normally $500, sale price: $400

Silver: Includes two monthly services and free one-hour communications assessment and web site review

Normally $600, sale price $500

Gold: Includes three monthly services, free communications assessment, free web site review, and free press release or professional bio write-up, plus any writing you need on a retainer basis

Normally $900, sale price $800

Choice of services: e-newsletters (writing, design, coaching), blog coaching and writing, pr and media outreach, social media brand management and coaching, web site writing, editing and proofreading for all print and online publications, e-book writing and coaching

To get started, call Carrie at 650-206-2682,

or e-mail me at carrie@carriefreelance.com.




Offer Expires: March 1, 2011