My Latest Activities...



Chocolate Salon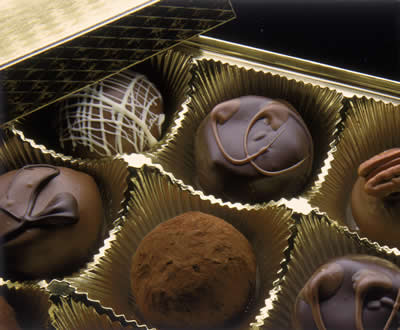 It's tough work, but someone has to do it! I'm covering the 3rd Annual
San Francisco Chocolate Salon
for Bay Area Business Woman. I'll be focusing on women owned chocolate businesses, as well tasting from the over 50 exhibitors. I'll also be taking some video as well, so stay tuned for my YouTube updates in my next issue...


Guest Blog Post




A blog post I wrote in January on tips to avoid procrastination, appeared as a guest blog post on Writer's Fun Zone, the blog of Bay Area writer Beth Bethany. Thanks Beth!

3 New Secret Projects Coming Up...

I have 3 new projects in the works that I'm excited about, and will have more updates in the April issue.


---
Client Spotlight
Meet Janet Migliore, owner of MB Garage and Mercedes-Benz specialist

extraordinaire

. Also meet Ernie (woof!), who can be a bit "dogmatic" when it comes to newsletters.
About CarolineJaffe-Pickett

Caroline Jaffe-Pickett is an award winning writer and editor, with nearly 100 published articles on topics such as real estate, education, health and fitness, and food and lifestyles. Her work has appeared in magazines such as
Redbook
and
American Health
, and newspapers such as
Bay Area Business Woman,
as well as
Our Town
and
the West Side Spirit
(Manhattan Media Group.) She has a strong interest in the environment (green issues) and sustainability, as well as the arts.
She is the winner of the Heekin Foundation novel-in-progress award, a finalist for the Katherine Anne Porter award for short fiction, and 3rd Place winner for her short story "Art" in the West Side Spirit "The Word is New York" contest.
In addition to article writing, she currently enjoys helping clients with new media projects such as e-newsletters and blogs, web site content, writing and editing, social media, public relations coaching, and corporate profiles.
650-206-2682
carrie@carriefreelance.com
carriefreelance.com
carriewriterblog.com


Don't Make These Marketing Mistakes


Online marketing can be a great tool to promote sales and branding. But just as we don't get a second chance to make a first impression in person, so it is that an online error can cost you in credibility, likeability, subscribers, and sales. Take a look at Part 1 of 3 recent scenarios I experienced and let me know what you think...
Scenario #1: The don't bother me on e-mail case.
I was recently at a networking event and met a great (or seemingly) woman who headed up a marketing firm. I asked her if she used writers, she said yes, so we exchanged cards, and I made a note to follow up with her. The next week, I sent a follow up e-mail with links to my business and activities and a restatement of what I had said when we met - that I was interested in writing projects and providing services for her, depending on her clients and needs, etc. No response the entire week. So the week after that, I sent the email again, with a "2nd request" note in the subject line. I figured if I didn't hear back, I would call, but I wanted to first set up some initial communication on e-mail. A few days later, I got a very strange e-mail from her. It looked like an autoresponder, and was not sent to me directly. It went on about how in order to have some semblance of a life, and so that she could remain less stressed and have a "balance in her life," she only returned e-mails once every few days, and we would have to be patient about her getting back to us. The tone was very offputting and remote. And that's not the end of it...another week later, I started getting voice messages from her partner urging me to contact them for a free consultation, and that I should call back right away to get "put on the books." To use an age old expression: Oy Voy. And that's still not the end of it - I never heard back from her, period.
Here are some of the problems I had with this:
Who wants to hear back from someone on an autoresponder, when you took the time and trouble to e-mail them personally?

We all have the challenge of juggling our personal and professional lives, but this should not be made an issue of on e-mail, and if you are so stressed that you have to compose such an e-mail, you really shouldn't be in business.
In a co-run business, should one person not know what the other is doing?
Never send a message that you are too busy for someone, even if it is a potential colleague, because you also create the impression that you might be too busy for potential clients, and people won't want to refer you.
Never say, online or otherwise, that you're going to do something you aren't. Despite the email saying that I would hear from her in the next few days, I never did, further increasing my doubts about her credibility.

Needless to say, I am not interested in pursuing any business with this marketing company. And if I had any doubt left in my mind, I quickly clicked onto a promotional video on their home page, where they show the company owner giving a presentation, including a series of people consistently walking out of
the room. Yipes.
If you want to hear about Scenarios #2 and #3 in the next few days, subscribe to
carriewriterblog
, and they'll be delivered right to your inbox. This is also the place where you can Comment on any similar experiences you may have had.
Social Media Update

How t
o S
et Up Hellotx
t.com
and Streamline
your Updates
I recently discovered
Hellotxt.com
, a social media aggregator which allows you to post to all the sites you have profiles on simultaneously. Cool! I set it up last night and it only took a few minutes. Here's how:
Step#1: set up account (name, password, the usual)
Step#2: Go to the Socials menu on the right and click on "ADD SOCIALS"
Step #3: Click on the sites where you have profiles and enter your account info. You will see your account come up and get an "enabled" message. That means you're good to go.
Step #4: Post your message in the form box on the left. You can even add a title.
That's it. Note that there are menus for uploading from your Flickr and YouTube accounts, so you don't even need to go into those accounts separately every time you have new photos or videos. Note also that if you click on the small icon that appears next to the social media widget of your account, the program uploads all your followers and you can invite people to subscribe to your feed.
And, if you want to get all carriefreelance updates in one place,
sign up here.