Children Waiting
Dakota, Kianna, and Sean
Energy. Time. Patience. Do you have these three skills? Then you should meet Dakota, Kianna and Sean. These three siblings are each full of personality and energy and will keep you on your toes. Although, the three siblings are not currently in the same foster home, there is a noticeable bond present during sibling visits. Could you be the family who helps them heal as a sibling group?
Dakota is eight years old and in the 2nd grade. Dakota is described as loving, friendly and tries his best to please others. He has a good sense of humor and inquisitive nature. If you take a walk with Dakota he will likely ask you lots of questions about the environment around you. Like other seven year olds, Dakota loves playing video games and watching cartoons, especially Spongebob Squarepants.
Kianna is six years old, in kindergarten and developmentally on target. Like Dakota, Kianna is a helper and enjoys being given jobs around the foster home and is described as the foster mother's "little helper". Kianna's favorite food is spaghetti, favorite colors are pink and purple, and she enjoys watching anything Strawberry Shortcake.
Sean is an active and rambunctious three year old. After meeting Sean you will quickly learn that his favorite toy is anything that deals with Thomas the Tank Engine. Sean currently receives occupational therapy services. Sean's caregivers would need to be able to devote a large amount of time each day to complete the activities of the sensory diet.
Dakota, Kianna and Sean would benefit from an active, flexible family, who can ensure the children are involved in community or play groups to continue developing their social skills. Their forever family will need to establish structured, clear and consistent boundaries, helping the three children learn how to live as siblings again.
For more information on Dakota, Kianna, and Sean call ACCS at 740-592-3061!
Community Education
Athens County Children Services would love to come speak with your community group about how to recognize and prevent child abuse. For more information, please call (740) 592-3061 and ask to speak with Laura Bobo.
Volunteer!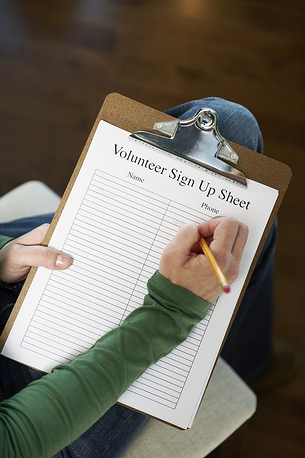 Athens County Children Services is now accepting community volunteers! If you would like to lend a hand to ACCS and families, please call Katherine Marshall at 592-3061.
Contact Us
If you suspect abuse or neglect, please call:
740-592-3061
(M-F, 8:00am - 4:30pm)
1-877-477-0772
(After-hours, weekends, holidays)
If you would like more information on foster care and adoption, please call:
740-592-3061
(M-F, 8:00am - 4:30pm)
Upcoming Events
September 18, 2012

Community Action Tuesdays at Kiser's
Come support Trimble Girl Power by eating at Kiser's BBQ! On Tuesday, September 18, Kiser's BBQ will donate 5% of their total sales to Trimble Girl Power. We hope to see you there, and bring a friend!

October 13, 2012
Ohio University Homecoming Parade
ACCS staff, volunteers, and families are proud to march in the Ohio University Homecoming Parade each year. Our theme this year is "Our Kids ROCK!"

November 2012
National Adoption Month
Join us in raising awareness of the importance adoption for children and youth in foster care.
November 1 - 21, 2012
Santa Tree Sign-ups
If you or someone you know needs assistance with holiday gifts for their children, you may come to ACCS Building 14 and fill out an application requesting assistance. Applicants MUST reside in Athens County, have legal custody of their children, and meet income requirements set by Federal Poverty Guidelines. For more information, call 592-3061.
November 19, 2012
Santa Tree at the Market on State
Are you interested in purchasing holiday gifts for a local child in need? Stop by the Market on State and choose an ornament from the Santa Tree!
Meet our School Outreach Caseworkers!
The School Outreach Team, from left to right: Laci Carsey, Mandy Wright, Kent Felts, Tom Marx (Supervisor), and Chris Loveland. Not pictured: Diane Stock
For the first time ever, Athens County Children Services has placed a School Outreach caseworker (formerly School Social Workers) in every school district in Athens County. Since our first worker was placed in Trimble Elementary School in 2005, our goal has been to expand the program across the county.
School Outreach Caseworkers help children and families by increasing access to community resources, engaging in crisis intervention, improving communication between schools and families, and providing opportunities for at-risk children such as the popular Girl Power program.
Trimble Local Schools (Trimble Elementary)
Prior to joining the School Outreach team five months ago, Mandy Wright worked as a Help Me Grow Service Coordinator for nearly ten years. In the upcoming year, Mandy hopes to continue to make positive connections with school staff, families and the community to become established as the new School Outreach Caseworker.
Federal Hocking Local Schools (Amesville and Coolville Elementary)
Laci Carsey is beginning her third school year as the Outreach Caseworker at Amesville and Coolville Elementaries. Lace began her work with ACCS as an intern in the Intake unit. For the upcoming school year, Lace hopes to begin Girl Power at Amesville Elementary, continue to advocate for Second Step to be implemented district-wide in the elementary schools, and collaborate with the new Elementary School Counselor. "This will be the first year of having a school counselor," Laci explained. "I am excited to see how we can all work together to serve the children and families in the Federal Hocking district."
Athens City Schools (The Plains Elementary)
Diane Stock returned to ACCS in the fall of 2011 as the school outreach worker for The Plains and Chauncey Elementary Schools. Diane had previously spent four and a half years working as a Help Me Grow Service Coordinator. This year at The Plains Elementary, Diane looks forward to collaborating with the school counselor to reach more children through small groups and to conduct classroom presentations in hopes of increasing the number of children receiving prevention services. She also hopes to support teachers through targeting children's behavioral and developmental needs.
Nelsonville-York Schools (Nelsonville-York Elementary)
After serving as the Permanency Planning Caseworker for 7 years at ACCS, Chris Loveland became the Nelsonville-York School Outreach Caseworker in June. When asked about his goals for the school years, Chris said, "I hope to help elementary school youth at N-Y expand their horizons. I would like to help them experience more of the world around them. Also, I want to see the children I work with enjoy more access to the community and the resources available here."
Alexander Local Schools (Alexander Elementary)
Kent Felts started his work at a School Outreach Caseworker in July of 2012. Prior to his current position, Kent served as the POSITRACT Caseworker and later as a Family Services Caseworker at Athens County Children Services. Kent is looking forward to his new position at Alexander Schools, and is hoping to meet the school staff and become aquainted with the responsibilities of the position while working to become a part of the School Outreach team.
Welcome to our new director, Cathy Hill!
When asked about coming on board as the new executive director of ACCS, Cathy says "I am honored to have the amazing opportunity to work with one of the most innovative and dedicated children services agencies in the state."

"It is wonderful to come to work for an agency in a community that is so invested in the safety and well-being of children and families." Cathy says that she believes in being an actively involved leader and is committed to the agency continuing to provide best practice for children and families.
"Every child is born with the right to grow up in a safe, nurturing, and permanent family-and it's our job to do whatever we can to make that possible for Athens County children." Cathy commented. She is excited about working with the agency and community in child abuse prevention, education, and public awareness.
Active in the community, Cathy is on the governing board for the Trimble Promise Neighborhood, is a trustee for the Board of Directors for the Public Children Services Association of Ohio and is current board chair for United Way of Hocking County. Cathy volunteers with the Hocking, Athens, Perry Community Action's Empty Bowls steering committee, and as a volunteer gardener and artist with Bishop Educational Gardens in Rockbridge, Ohio.
A social worker in central Ohio for a number of years, Cathy is honored to have returned to southeastern Ohio to serve children and families where she grew up. Prior to working at ACCS, she spent the past 4 years as Executive Director of Hocking County Children Services. She and her husband, Don, enjoy the outdoors and living in the country with their two dogs, Jessie and Kobi.
Cathy holds a Master of Social Work from The Ohio State University and a BA from Wright State University in Dayton, Ohio.
In partnership with Wendy's and Power 105, we were pleased to provide new shoes to over 300 children. This is the fourteenth year that Lace Up For Kids has lent a hand to families in the area, and it was one of our best years yet.
Rick Mayer, Bob Walter, Jackie Deddens, and Luther Haseley of Athens Kiwanis Club present a check to Sherri Oliver (ACCS, center).
Thanks to some wonderful monetary donations, including a $250 donation from Athens Kiwanis Club, Lace Up volunteers were able to purchase many pairs of shoes for local kids.
Pastor Wendy Lybarger and Martha Sloan of First UMC with their donation of 141 pairs of shoes!
We were also honored to work with the First United Methodist Church of Athens for this year's Lace Up project. The congregation raised enough money to buy 140 pairs of shoes. Incredible!
These siblings loved their new shoes!
The day of the Lace Up distribution, we were lucky to have amazing volunteers from Kiwanis, ACCS, and the Athens High School women's volleyball team. Everyone had a great time, and hundreds of kids got to show up to school with brand new sneakers!
Thank you for your continued interest in the work of Athens County Children Services. If you have a friend, family member, or colleague that may be interested in our agency, we encourage you to forward this e-mail to them by using the link at the bottom on this message.

Sincerely,

Sherri Oliver
Public Relations & Community Events Coordinator
Athens County Children Services