Children Waiting
Shelton, Age 18
Shelton is an 18 year old who continues to desire a forever family. He is eagerly awaiting graduation and receiving his high school diploma, but most important he and his team members believe he has worked hard and deserves a family to call his own! Shelton likes to assist his current foster family around the house including maintaining a garden in the backyard. You can also find Shelton staying active with school sports and fishing with his caseworker.
Shelton has previously been employed and has put money into a savings account for his future. Shelton is a caring and kind person who is eager to please, opening doors for people and always showing respect. Shelton has told agency staff that he just wants the chance to be adopted. Could you be the home base for Shelton, the place where he can go for the holidays? Could you be the family that helps him transition into adulthood? For more information about Shelton, contact Andrea Glass at 740-592-3061.
Donate holiday cards!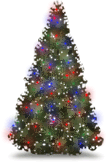 Do you have old holiday cards that you no longer need? Donate them to ACCS!

Each year, we use the fronts of old cards to make the ornaments for our Santa Tree project. Any donations of cards this year would be greatly appreciated and will be used in our 2011 Santa Tree.
Questions? Call Sherri Oliver at 592-3061.
ACCS Board news
Welcome to our newest board member, Linda Main Clark. A long-time Athens resident, Linda formerly served as the Director of the Ohio University Innovation Center.

We'd like to bid a fond farewell to Rita Erwin. A former teacher in the Trimble Local Schools District, Rita has served on the board for 4 years.
Nancy Schell and Laci Russell were reappointed to the board as well.
Community Education
Did you know that Athens County Children Services would love to come speak with your community group about how to recognize and prevent child abuse? For more information, please call (740) 592-3061 and ask to speak with Laura Bobo.
Contact Us
If you suspect abuse or neglect, please call:
740-592-3061
(M-F, 8:00am - 4:30pm)
1-877-477-0772
(After-hours, weekends, holidays)
If you would like more information on foster care and adoption, please call:
740-592-3061
(M-F, 8:00am - 4:30pm)
Congratulations!
We want to extend our congratulations to this sibling group of four, whose adoption was finalized at the very end of 2011.
ACCS is granted accreditation!

Athens County Children Services is proud to announce that the agency has been granted national accreditation by COA, the Council on Accreditation. ACCS joins 24 other Ohio counties which have received accreditation.
"Accreditation confirms what our board and the community already knows-that we have a dedicated, professional and compassionate staff that provides multiple support systems for families and children in Athens County," stated Children Services board chair Nancy Schell. "The Board is proud of ACCS staff and administration for achieving accreditation, the highest professional attainment possible."
Beginning in 2010 and continuing through 2011, Athens County Children Services conducted a rigorous process of self-examination and prepared a self-evaluation report for COA. All program materials were sent for review to nationally recognized subject specialists chosen by COA and a team of national evaluators then traveled to Athens to
conduct an onsite review that included financial audits, client services and review of all procedures. Based on this entire process and the team's report to COA, Athens County Children Services was granted national accreditation.
"We are thrilled to have received our national accreditation. This process confirms the quality of services provided to children and families in our community," stated ACCS Executive Director Andrea Reik. "Our dedicated staff and Board continue working toward our agency mission: protecting Children, strengthening families and securing futures."
Founded in 1977, COA is an independent not-for-profit international accreditor of the full continuum of community-based behavioral health care and human service organizations. Today, over 1800 organizations-public and private-are either COA accredited or are in the process of seeking accreditation. These organizations serve over 7 million of our most vulnerable individuals each year!
Hope Drive Girl Power

This report comes from our AmeriCorps member, Susan Luring, who works with a group of girls at Hope Drive Apartments every week on issues like self esteem and empowerment.
Every week we have a theme for Hope Drive Girl Power, and this past week the theme was community service. The girls voted to make and distribute Christmas cards for residents of Kimes Nursing home. When I arrived to Hope Drive on Sunday I was met with nine excited girls, four who had dressed up for the occasion. The four girls who had dressed up had also memorized and choreographed a dance to the song Climb by Miley Cyrus. The girls were hopeful they could perform the song at the nursing home. After a preview of their performance, the girls were grinning from ear to ear and were anxious to show everyone their hard work. While we made cards the girls had lots of questions about nursing homes. I and another volunteer explained that sometimes residents do not get many visitors and the purpose of our visit was to make the residents feel special.
When we arrived at Kimes the girls were nervous and I have to admit, I was too. I was unsure how the girls would act once we were in the facility. My fears were calmed when we entered the building; the girls were both quiet and respectful. The four young ladies who had prepared a song were able to perform not once but twice for residents. We also sang happy birthday to one individual and passed out about twenty Christmas cards. When we left, we thanked the employees and wished everyone a happy holiday. As I trailed behind the girls, I heard one say to another, "We made them smile, and that's what we came here to do".
Santa Tree Project: THANK YOU!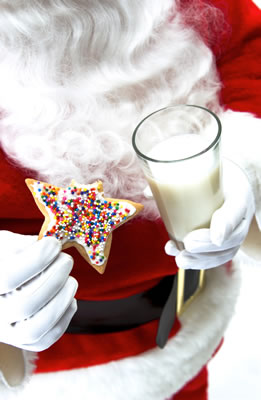 The 24h annual Santa Tree Project provided 1170 Athens County children with holiday gifts this past December. This could not have been done without the amazing outpouring of support from the community. We like to thank the following:

Athens County Women's Club, Ohio University Heritage College of Osteopathic Medicine, Beta Alpha Psi, Sultans of Smack, Alexander Middle School, St. Paul's and Christ the King Churches, Diagnostic Hybrids, Alpha Phi Omega, Voigt and Sargent Halls residents and staff, Ohio University Credit Union, Ohio University Child Development Center, O'Bleness Memorial Hospital, Athens Medical Massage, Nelsonville-York High School Honor Society, Athens Sonic, Christ Lutheran Church, OU Office of the Vice President for Research, International Association of Administrative Professionals, First United Methodist Church, Mineral Holiness Mission, All Riders Motorcycle Club, Edward Jones Financial Services, OU Alumni Association, Freed Chiropractic, Job and Family Services, Federal Hocking High School, OU Athletics, Athens AM Rotary, Secret Angels Incorporated, Community Bank, Career Connections, Walmart of Athens, Athens News staff, Division of Student Affairs, Baker University Center, Ohio University Undergraduate Admissions office, Holzer Clinic of Athens, Chiropractic and Physical Therapy Associates,
Shade Tree Bikeworks, The Market on State, and the many individuals and groups who came together to make a difference for kids this holiday season!
Parenting resolutions for the new year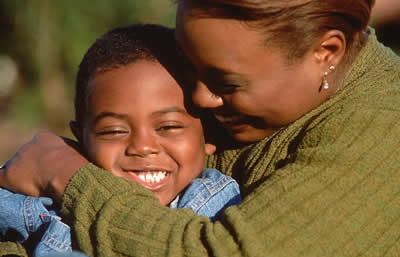 This year, why not make a New Year's resolution that not only makes you feel better, but also makes your kids feel better?
Be a good role model for your kids! Resolve to quit smoking, lose weight, or wear a bicycle helmet to be a positive model for your children.
Learn to discipline your children in an effective and constructive manner.
Resolve to learn to understand your child. If you know why he does the things he does, you will be able to make better decisions about both discipline and praise.
Teach your children about healthy eating. Do not tell your child to clean their plate; rather, help them learn to know when they are full.
Encourage regular physical activity. Remember, 60 minutes of physical play every day!
Learn how to effectively communicate with your children.
Get to know your children and their friends.
Upcoming Events
Saturday, January 15
Good Works Walk for the Homeless
@ First United Methodist Church
Registration is at 8:30 am

Thursday, March 8
Foster Care Information Meeting
@ ACCS Building 14
Meeting starts at 6:30 pm, ends at 8:30 pm.