Greetings!
We encourage you to forward this newsletter to your friends and family who may be interested in the work that Athens County Children Services does each day to support families and keep children safe.


Thank you!
Sherri Oliver
Insights Editor and Public Relations & Community Events Coordinator
Athens County voted YES for Issue 1!
Dear Child Advocates:
I want to express my deep appreciation to all of you for your support during the Issue 1 levy campaign. This included putting up yard signs, donating to the levy campaign, and talking with friends and families. All of these actions helped to make sure that our message was sent out to voters. The passage of Issue 1, which is a 2-mill renewal levy, allows Athens County Children Services to continue its efforts to protect children and support families.
In these critical times, the importance of the safety net for children is crucial. The passage of this levy allows us to continue our mandated child protection services along with supports for families including parent mentoring, social workers in three local school districts, and community sponsored events that bring families together.
Thank you for your continued support for the children of Athens County.





Andrea Reik


Executive Director




Athens County Children Services



Thank you, Athens County!
According to the unofficial election results available today on the Athens County Board of Elections website, out of the 70 voting precincts in Athens County, Issue 1 passed in 68 of those precincts. We are so grateful to have received the support of Athens County voters by a 69% to 31% margin.

Over the last five months, Friends of Children Services volunteers worked hard to get the word out about Issue 1 and the important work of Children Services around the county. Our volunteers talked to voters at Us Guys Benefit Car Show, Boogie on the Bricks, the Athens County Fair, Parade of the Hills, the Alexander High School Fall Festival, KidsMania in Glouster, Back to School Beach Parties, the Old Settler's Reunion Parade, The Albany Independent Fair and Parade, Ohio Pawpaw Festival, The Plains Indian Mound Festival, Jerseyville Festival, Ohio University Homecoming Parade, Athens Farmer's Market, WATH/WXTQ Chili Bowl Cookoff, Final Fridays in Nelsonville and the New Marshfield Octoberfest. Each one of these events was an excellent chance to talk to voters about the impact of the levy and the services that Athens County Children Services provides to the community.

Santa Tree Project
For the greater part of the last 60 years, Athens County Children Services has provided the children of Athens County with gifts each holiday season. The project became official as the Santa Tree Project 23 years ago. Countless children and families have been the grateful recipients of holiday memories ever since.
In 2009, the Santa Tree provided gifts to over 1200 children in Athens County. This amounts to over 10% of all children in Athens County. While that is an incredible statistic it becomes more incredible when you learn that the project, while coordinated by ACCS, is funded entirely by the generous Athens community.

Each year, a tree is set up at the Market on State and community members come in throughout the holiday season to choose a child to shop for. We have also been lucky to have "satellite" trees at O'Bleness Memorial Hospital, Ohio University College of Medicine, Freed Chiropractic, and Trimble Elementary School, just to name a few.

The Santa Tree is a tradition for many local groups, families, and individuals. The Santa Tree, whose ornaments will display the first name of a child, their age, and several gift requests, will be on display beginning Monday, November 22 at the Market on State, 1002 East State Street in Athens. Everyone is invited to select a name from the tree to give a child the opportunity to have a cheerful holiday season.
Through the course of the Christmas Project, the dedication and contributions from many community individuals, groups, and organizations have given over 9000 deserving children the opportunity to experience a wonderful Christmas morning.
We are also accepting applications from parents and guardians in the community who need help providing gifts for their children. Applications may be filled out at ACCS Building 14, Monday through Friday, 9:00 am to 3:30 pm. The deadline to fill out an application is December 3, although applicants are urged to come in much sooner than that.
For more information on how to be a part of the Santa Tree, please call Athens County Children Services at (740) 592-3061 between 9 a.m. and 4 p.m.

Sherri Oliver
PR & Community Events Coordinator
Athens County Children Services

What is Alternative Response?

Alternative Response (AR) is a family-engagement approach designed to keep children and families together whenever possible. Alternative Response builds collaborative connections among ACCS, community agencies and families to identify issues and meet families needs using identified supports and services. Alternative Response is built on this belief that child safety is a community responsibility. Identifying concerns early and working with families as equal partners can help alleviate the stresses that often lead to abuse and neglect. This can help keep families together and prevent foster care placements.

Alternative response is an approach that involves families, fosters collaboration, creates partnerships between workers and families, focuses on identifying concerns and finding solutions, and forms connections with community-based agencies.

Halloween marked the end of the first month of AR at ACCS. Twenty-two families so far have agreed to work with us to ensure their children are safe. Workers continue to focus on family strengths and engaging families. Workers have commented that AR practice has given them more options in finding solutions to family identified concerns. As an agency we look forward to further Alternative Response practice.

Laura Bobo
Intake Supervisor
Athens County Children Services

Upcoming Events
November 1 - December 3

Mon-Fri, 9 am to 3:30 pm
Public Santa Tree Applications being accepted
If you or someone you know needs help with Christmas this year, please come to ACCS Building 14 to fill out the application.

Friday, November 5
6 pm - 8 pm
Finding Families For Our Kids: An Adoption Open House

Featuring
information about children waiting for forever families in Southeastern Ohio. Come mingle with agency staff and learn more about the kids who need homes like yours.
Monday, December 13
Santa Tree gifts are due back to ACCS today!
Tuesday, December 22
Santa Tree public pick-up day

Contact Information

Sherri Oliver

Editor/Public Relations and Community Events Coordinator
Athens County Children Services
Our Mission
Contact Us
If you suspect child abuse or neglect, please call:
(After-hours, weekends, holidays)
If you would like more information on foster care and adoption, please call:
Children Waiting
Kimberly, Phillip, and Carrie
You can't help but smile when you are with this sibling group of three. Kimberly, Philip, and Carrie are full of personality and lots of energy. This sibling group needs a family that can provide clear structure, boundaries, and guidance as they learn how to live in the same home.
Kimberly is 15 years old and loves socializing, clothes, music, and attending church. Kimberly does have an IEP for reading, writing, and math. Kimberly loves glamour, "bling", and anything that sparkles, but she has also expressed interest in trying out some new sports.
Do you have a tool shed or need help with projects? Philip loves to keep himself busy tinkering with tools and making things with his hands. Philip has an IEP for reading, writing, math, and language, and attends speech therapy. Although Philip is 13 years old, he needs close supervision as he is impulsive and easily frustrated.
Carrie is an outgoing, friendly, creative 11-year old girl who loves board games and being outside. While developmentally on target, Carrie needs some accommodations to help her focus at school. Carrie recently donated her beautiful long hair to Locks of Love and is already planning her next donation.
These children love attention and affection and need a family who will help them heal and blossom. Could you be that family? Subsidies are available.
For more information on Kimberly, Phillip, and Carrie, please visit our website!

Donation Request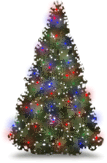 Do you have an old or extra artificial Christmas tree that you no longer need? Our School Social Workers are looking for donations of 4 artificial Christmas trees for Santa Tree activities at The Plains, Chauncey, Coolville, and Amesville Elementary Schools.
The trees do not have be be full-size; tabletop trees are welcome as well!
Please call Sherri Oliver at (740) 592-3061 if you would like to donate a tree. Donations are needed by November 12, 2010.
Thank you!
Staff Notes

Congratulations to Employee of the Quarter Barb Cline. Barb is the Quality Assurance Supervisor at ACCS!