Enter for a chance

to win a $50 Gift Certificate
Email the name of one healthy snack, your name and phone to:
hornsethcurless@new.rr.com
for
a chance to win a $50 gift cerficate to the office. Winner will be selected in a random drawing on September 10th. Good Luck!
Congratulations to Lana the winner of a $50 gift certifcate. President Grover Cleveland had jaw surgery in secret. It took place aboard a yacht in the East River in NYC. The surgery was to remove a malignant growth from the roof of his mouth.

School will be back in session soon, as summer vacation is winding down. At this time of year, many of you are making a back-to-school checklist for your kids. New clothes and school supplies are a given. But have you given any thought to their dental care? More than 156 million school hours are missed nationwide due to dental disease.
While you're making back-to-school plans, plan on bringing your kids in for a visit. And for extra credit, try these fun tips for sending them to school with a smile:
Buy new toothbrushes: While they're getting new notebooks, pens and other supplies, why not let them pick out a new toothbrush? Pick up two - one for home and one for school.
Make a dental care kit for school: To encourage them to brush after lunch and snacks, buy a zippered plastic-lined bag and include a toothbrush, toothpaste and floss.
Pack dental-friendly lunches and snacks: Fruit, nuts, string cheese and bottled water are all good choices. Avoid sticky foods like raisins and fruit snacks as they can cause tooth decay.
Make it a great day,
Dr. Philip Hornseth, Dr. Erin Curless and Dental Team
Email Confirmation
We want to make confirming appointments easy for your family. If you would like you and your family's appointments confirmed by email, forward us your email contact information to hornsethcurless@new.rr.com.
Student Status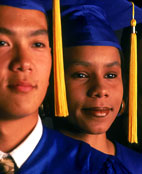 Do you have a child going off to college? If so, please call your dental insurance company to request a student status form to fill out for your child. Often they request this form and proof of student status with a tuition receipt or class schedule to show they are in college. Insurance will deny payment unless this information is on record.
Flexible Spending Accounts
This is the time of year to begin planning for your 2013 flexible spending account. We are always happy to estimate your dental needs for next year. Just give our business office a call Monday - Thursday, 8:00 am - 4:30 pm at 731-1550 or hornsethcurless@new.rr.com
Tooth Fairy News...
What Happens When an Aboriginal Australian Child Loses a Tooth... "My family helps me put my tooth inside the shoot of a pandanus plant so that when the pandanus grows into a tree, my tooth will grow, too. There are spirits in the pandanus leaves that will look after me while my tooth is growing."


What to give your child a personalized letter from the tooth fairy? Tooth Fairy Letters has many to choose from.
Meet Our Dental Hygienist, Ashleigh
Family: Husband-John
Children: Son-Shane almost 3, Baby #2- due September 19th
Ashleigh wore clear aligners for 5 months to straighten her lower teeth. If you ever have questions about Red, White, and Blue, or Simpli 5 and to see my straight teeth, feel free to ask me.