Advances in Periodontal Therapy
Recently, our dental team took part in an intense training session to learn about a new method to treat periodontal (gum) disease. This educational experience was lead by renown periodontist Dr. John Kwan, who flew in from California to share his knowledge and expertise with us.

Periodontal Endoscopy is a procedure that allows your dentist or dental hygienist to diagnose and treat disease below the gumline, replacing surgery. This procedure utilizes an illuminated scope (much like a scope that a surgeon uses to perform arthroscopic surgery...ie. having a knee scoped). This fiberoptic scope projects the root of the tooth, under the gum tissue, onto a screen that allows us to visualize the root's surface. This direct vision enables us to remove tartar and toxins from the root and can also be used to see other concerns like a cracked root. Like any scope procedure, this allows for quicker healing and less discomfort than traditional surgery.

This new and exciting treatment choice allows your gums and surrounding tissues to achieve optimal health. This further promotes a stronger foundation to maintain your natural teeth and will aid in total body health!
Golf Fore Kids

Last summer Hornseth & Curless Dental participated in the Golf Fore Kids charity event held at Ridgeway Country Club in Neenah. After significant sponsorship and donation, we were happy to have been instrumental in raising over $65,000 for this great charitable organization.
Golf Fore Kids contributes to several youth causes and needs in the community. Hornseth & Curless Dental is once again thrilled to be part of the upcoming 2009 event.
This year's Golf Fore Kids golf outing will be held at Ridgeway Country Club on June 4, 2009. Our dental office will be taking part in the day's events and will also be sponsoring several foursomes of golfers.
If you are interested in participating in the event through our office or individually, please contact MaryAlice at 920-731-1550.
The Road to Good Health...
Runs through Hornseth & Curless Dental
Gear up for the 2009 Bellin Run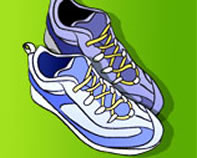 Are you up for a challenge? Our dental team is excited to participate in the 2009 Bellin 10K/6.2 mile Run for the fifth consecutive year. Our dental team has won the Extra Small Business Corporate Challenge three out of the four last years with 87% of the office participating.

We are taking our motto of Complete Dental Care for your Total Health to the next level by completing a 12 week fitness challenge to prepare for the Bellin Run on June 13th, 2009. We will be charting our progress as we exercise for a minimum of three times a week building up to 45 minutes each session by week 8. There will be fun incentives, as the team works their way through the 12 checkpoints each week along the Belling Run course map displayed in the office.

We not only encourage you to take care of your teeth, but also to set your own fitness goals. We hope to inspire you! For further information about the Bellin Run please check out

www.bellinrun.com

. This event is fun and accommodates all levels of activity. We hope to see you at the start line on June 13th!